The Tragic Death Of Cary Grant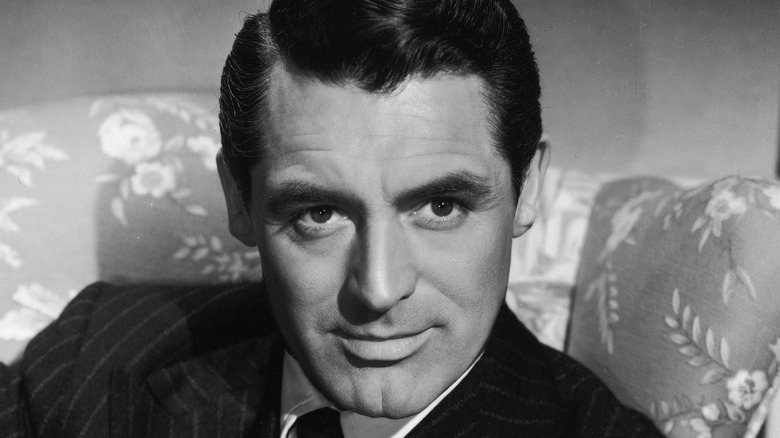 Getty Images/Getty Images
Film legend and quintessential leading man Cary Grant's life ended in 1986, far from the luxurious confines of his Beverly Hills estate. The star of "The Philadelphia Story" and "North by Northwest" had spent the last 20 years of his life in retirement. Fatherhood had come late in life to him, becoming a first-time dad at 62. Grant chose to make home movies with his daughter Jennifer (with his fourth wife, Dyan Cannon) rather than appear on the silver screen. He did, however, choose to tour in a one-man show to share the details of his career with theater audiences, according to the Washington Post.
Grant planned on appearing in his show "A Conversation with Cary Grant" in Davenport, Iowa, but he never made it to the stage. On the afternoon of November 30, 1986, Grant complained of feeling ill during rehearsals, according to United Press International (via The New York Times). He was taken to the emergency room of a nearby hospital, where he died later that night. Grant's fifth wife, Barbara Harris Grant, had been with the actor at the time. The cause of death was later revealed to be a stroke (via the Washington Post).
The sudden loss of Cary Grant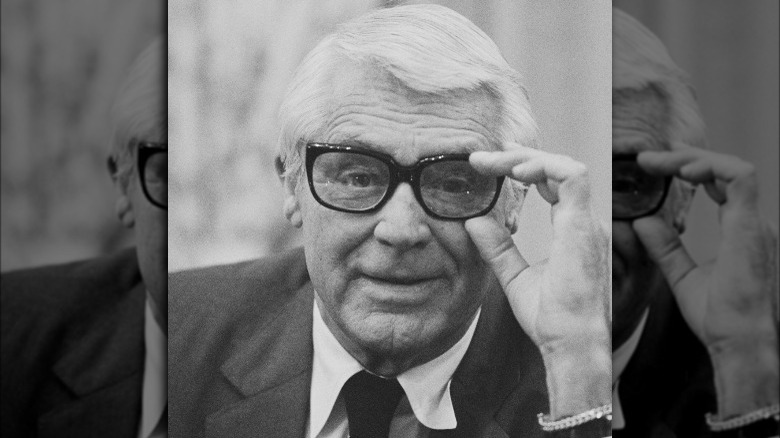 Graham Morris/Getty Images
Grant, who was born Archibald Alexander Leach in Bristol, England (per Biography), had charmed generations of movie goers in his 82 years of life. And with his passing, Hollywood mourned the loss of one of its greatest performers. President Ronald Reagan (and himself a former film star) offered a tribute to the late actor, saying "His elegance, wit and charm will endure forever on film and in our hearts" (via the Washington Post). Grant had expressed concern over how he would be remembered after his death, according to his daughter Jennifer Grant's 2011 memoir, "Good Stuff: A Reminiscence of My Father, Cary Grant." She wrote, "he asked several times that I remember him the way I knew him. He said after his death, people would talk."
While he was a suave and endearing actor on screen, Grant had struggled in his personal life. Several of his five marriages were stormy (via Entertainment Weekly). He was known to have bouts of depression, and had experimented with LSD (via The New York Times). His desire to keep his life, and even his death, private may explain his final wishes. According to an Associated Press report, his body was brought back to Los Angeles for cremation, and no funeral was held. Instead, he asked that his ashes to be spread out in the waters off California (via KWQC).