Faster Horses: The Country Music Festival That Continues To Draw Crowds Despite Dangers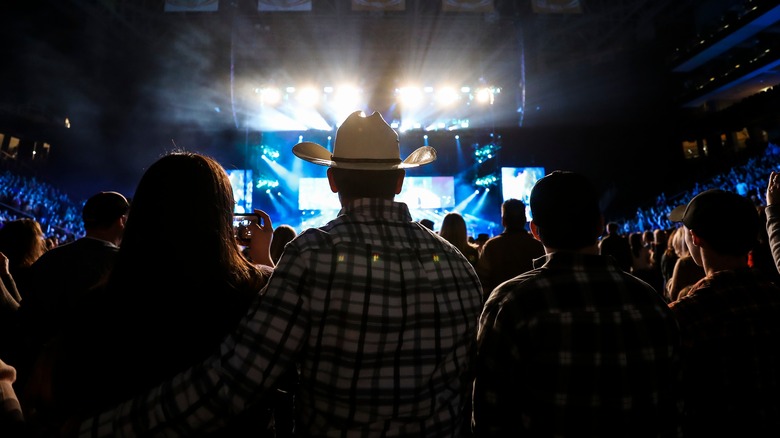 Craig Bisacre/Shutterstock
As of 2022, seven people have died at "Faster Horses," a multi-day country music festival held each July at Michigan International Speedway in Brooklyn. Meanwhile, a disproportionate number of others have reportedly been physically or sexually assaulted at the event, according to MLive. Because of those dangers, some concert-goers think promoters should do more to address safety issues. Other fans say the risks are overblown and not unlike those at other large gatherings.
Roughly 40,000 country music fans attend "Faster Horses" each year, and per attendee, there have been more deaths at "Faster Horses" than the Bonnaroo Music and Arts Festival, a two-decade-old Tennessee music festival that typically draws larger crowds, Rolling Stone reports. "Faster Horses" marks 10 years in 2023, and in about half as much time, there has been roughly one death per 49,000 "Faster Horses" fans. At Bonnaroo, about one fan has died per every 90,000 attendees. 
In 2023, a Michigan judge ruled the festival — promoted by Live Nation and billed as the "party of the summer" — was not liable for three carbon monoxide poisoning deaths and two critical injuries (per ClickOnDetroit). In 2021 alone, four people died at "Faster Horses," ruled either accidental or from natural causes. Meanwhile, in 2022 one man died from heart issues, MLive writes. Overall, there were 127 reports of violence in the first eight festivals.
Law enforcement says some risks are to be expected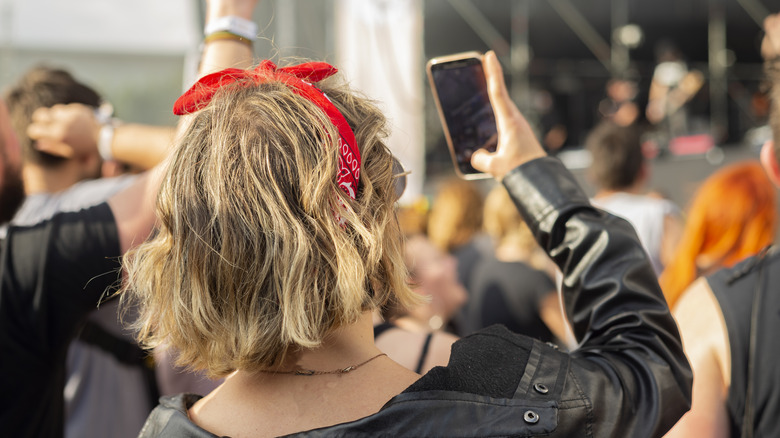 Antonio Suarez Vega/Getty Images
In Rolling Stone's report on the patterns of death and abuse at "Faster Horses," Cambridge Police chief Jeff Paterson — who has worked security at the event — said compared to other large events he experienced, statistics show "Faster Horses" isn't as dangerous as some claim. "Recently, I was involved in a Rolling Stones concert in Detroit, and they were there for basically four hours, and I know how many complaints they took. Hundreds of complaints, assaults, you name it," he said. That's opposed to the Michigan country music festival, which lasts several days.
Paterson said event planners may have at first been ill-prepared for the crowds, as well as incidents of physical and sexual assault and alcohol and drug abuse, but things have improved since then. Speaking with MLive, "Faster Horses" fan Willie Burns, who had a friend die at the event in 2018, said most people are there to listen to music, drink beer, and have a good time. "Then you have the 5% of the people that aren't good, and those are the other stories you hear about," he said. Still, rates of sexual assault at "Faster Horses" are more than five times higher than elsewhere in Michigan. 
At the 2017 event, alone, a 16-year-old girl reported she was sexually assaulted twice. Speaking with Rolling Stone, MLive editor Danielle Salisbury said at "Faster Horses," "There is a chance, and it's a greater chance there than elsewhere, that something bad will happen to you."
Nothing's changed, according to one Faster Horses fan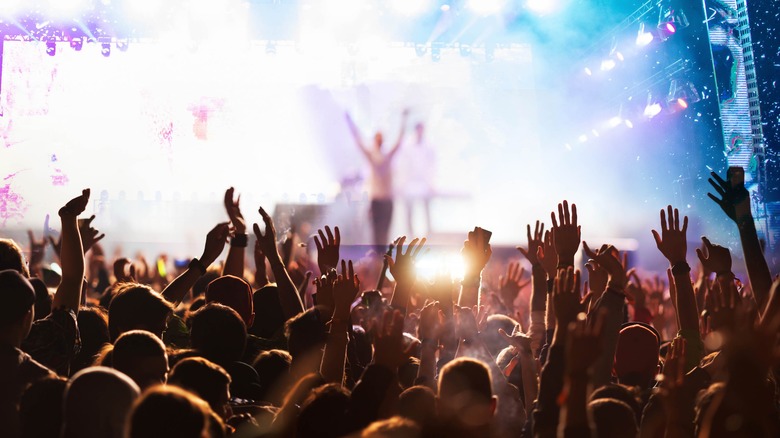 Melinda Nagy/Shutterstock
As well as sexual assaults on the premises, there have been incidents of carbon monoxide poisoning from improperly installed generators in the camping area, a death caused by "complications of obesity" mixed with marijuana and alcohol, as well as other types of assault, reports of alcohol and drug abuse, and deaths from what were ruled to be natural causes. In advance of the 2023 festival, planners told Rolling Stone in a statement, "We work hand in hand with local and state authorities each year to evolve and advance safety and security measures, and will continue to collaborate with authorities and local partners accordingly."
Planners also pointed out in their statement that safety procedures — such as the "See Something Say Something" initiative and the AWARE program — have been implemented at concert-goers' request. "Faster Horses Festival has always been about fostering a strong sense of community, and the safety of that community remains our top priority," the statement read. But in 2022, a man who was punched at the festival (and asked to remain anonymous in the press) told MLive, "I don't think it's gotten better," referring to event safety. "I think they were ill-prepared for the amount of attendance that was there this year," he said.
On that note, Michigan personal injury lawyer Ron Marienfeld, who represented families of those killed and injured by carbon monoxide poisoning at "Faster Horses," told Rolling Stone event planners are "putting profits ahead of safety."
If you or anyone you know has been a victim of sexual assault, help is available. Visit the Rape, Abuse & Incest National Network website or contact RAINN's National Helpline at 1-800-656-HOPE (4673).