The Mysterious 2010 Death Of Shannan Gilbert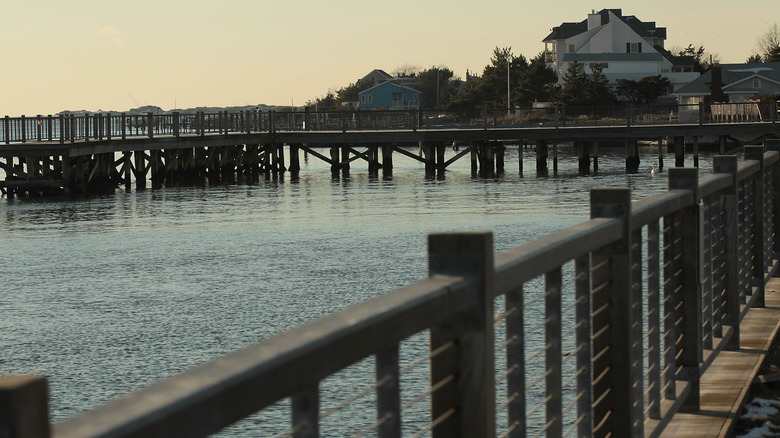 Spencer Platt/Getty Images
In the pre-dawn hours of May 1, 2010, Shannan Gilbert made a desperate phone call to 911. "There is somebody after me," she told the dispatcher (via NBC News). "Where are you, ma'am?" the woman on the other end asked. "I don't know," Gibert answered. The 24-year-old lived in Jersey City, New Jersey. She was a sex worker who used Craigslist and had come to Long Island from Manhattan with her driver Michael Pak to meet a client, Joseph Brewer, at his home in the Oak Beach Association, according to the Suffolk County Police Department. While there, Gilbert began acting erratically and eventually fled Brewer's home.
"My sister was last seen running along the roads," Shannan's sister, Sherre Gilbert, told "48 Hours." "She felt like she was in fear for her life that night. She just disappeared into the night." Her disappearance and the search that led to the discovery of her remains the next year also led to the unearthing of 10 other bodies, some of which police have now tied to an alleged serial killer. The Suffolk County Police arrested Rex Heuermann on July 13, 2023, and charged him with three counts each of first and second-degree murder for allegedly killing three women between 2009 and 2010, according to CBS News. He has pleaded not guilty. According to a bail application examined by NBC News, he's also the "prime suspect" in a fourth murder. But to this day, they don't believe Gilbert's death is related to what has become known as the Gilgo Beach murders.
The Search for Gilbert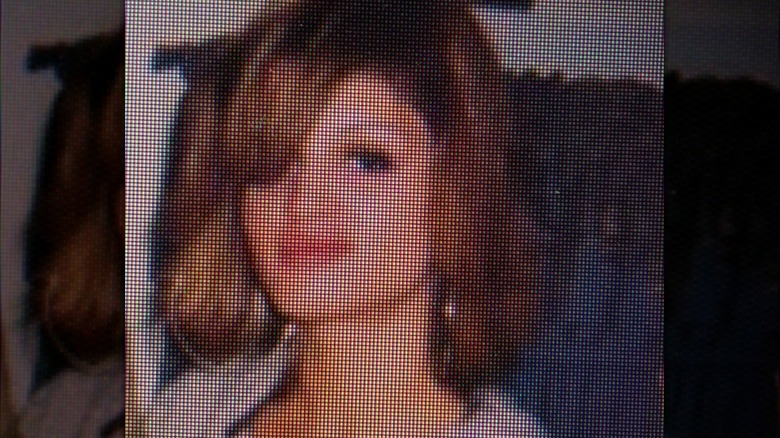 Suffolk County Police Department
The search for Shannan Gilbert in the following months led to the discovery of human remains along a stretch of Ocean Parkway in the dunes running between Gilgo and Oak Beach, including four other women in their 20s who were also online escorts. Richard Dormer, who was the Suffolk County Police Commissioner at the time of the search for Gilbert, didn't believe she was one of the serial killer's victims. "She went missing in Oak Beach, and this has nothing to do with the serial killer," he told the New York Daily News in November 2011.
Early the next month, investigators found some of Gilbert's belongings — shoes, jeans, a pocketbook with her ID, and a cellphone — at Oak Beach, per The New York Times. Then on December 13, 2011, they finally found her remains in a nearby marsh. Police said she drowned while trying to cross through the swampy area, but her family refused to believe it was an accident.
Family disputes police findings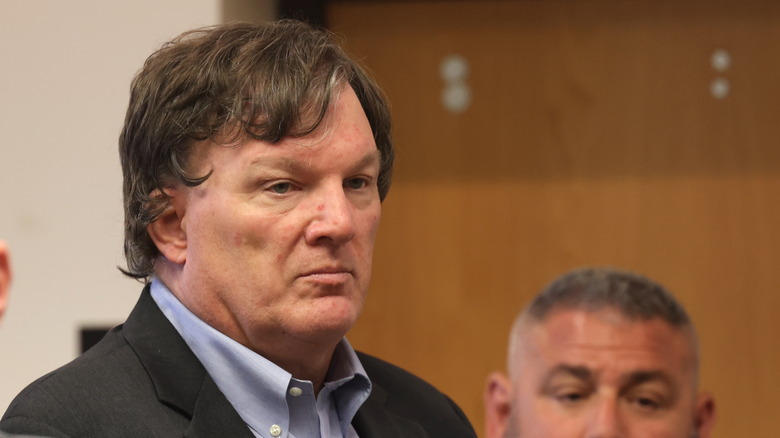 Pool/Getty Images
Investigators believed Shannan Gilbert was in the midst of a mental health crisis when she fled Brewer's home. Gilbert had been diagnosed with bipolar disorder. An FBI analysis of the 911 tape that included a review by a psychiatrist determined "Gilbert's death is not consistent with her being the victim of violence or of a violent offender," according to the Suffolk County Police Department. After Gilbert's disappearance, police interviewed Joseph Brewer and Michael Pak and cleared them of any involvement in her death.
Gilbert's family had an independent autopsy performed, which came back with the cause of death as undetermined — the same determination made by the Suffolk County coroner. But the independent autopsy also showed Gilbert's death was "consistent with homicidal strangulation," per The New York Times. After the arrest of Manhattan architect Rex Heuermann, Sherre Gilbert told NBC News she was "relieved that they finally caught him. I never gave up hope that one day justice would be served."
If you or someone you know needs help with mental health, please contact the Crisis Text Line by texting HOME to 741741, call the National Alliance on Mental Illness helpline at 1-800-950-NAMI (6264), or visit the National Institute of Mental Health website.