The Tragic Unsolved 2008 Murder Of Tanya Rush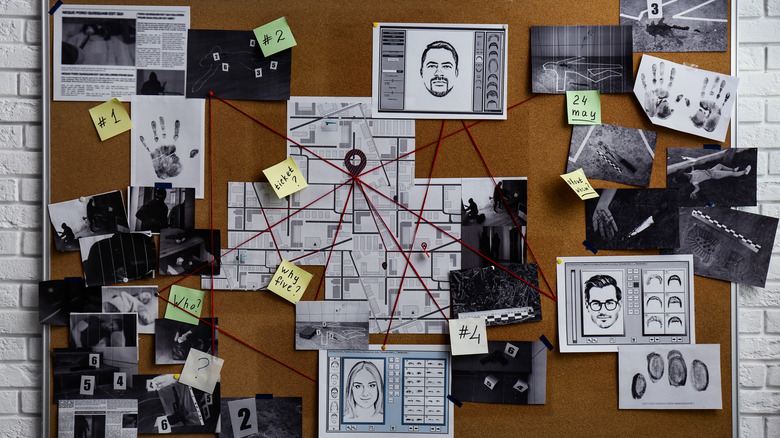 New Africa/Shutterstock
Police recently arrested Long Island architect Rex Heuermann in connection with a set of infamous murders dating back to 2010 to 2011: the Gilgo Beach murders. The victims were mostly women, sex workers, and were found dismembered and wrapped in burlap along the strip of Gilgo Beach on Long Island's south side. While police found 11 bodies, they've built their case around the killings of three victims: Megan Waterman, Melissa Barthelemy,  and Amber Lynn Costello, all of whom were found in December 2010, per The New York Times. 
Some people, however, believe that Rex Heuermann is responsible for more murders — many more murders. On CNN, lawyer John Ray says, "This is just the beginning ... This is just the edge of a bigger body of water." Ray represents the family of Shannon Gilbert, a murder victim discovered back in 2010, per NBC News. Even though Gilbert's discovery kicked off the entire, decade-long manhunt for the Gilgo Beach killer — aka the Long Island Serial Killer, or LISK — her death was not included amongst the three murder charges brought against Heuermann. However, Heuermann is also likely to be charged for the killing of Maureen Brainard-Barnes, 25, who went missing in 2007 and was found near the other women in December 2010.
As the New York Post says, some suspect that Tanya Rush, a 39-year-old sex worker, also fell prey to the Long Island Serial Killer. If so, her murder would be amongst the killer's earliest attacks, dating back to 2008. Some details match — some don't. But all details are gruesome, nonetheless.
Dismembered and stuffed in a suitcase
Back in 2014 — nine years before police arrested Rex Heuermann as the prime suspect in the Gilgo Beach murders — the Long Island Press ran a story about Long Island police seeking tips in the murder of a woman: Tanya Rush. Rush wasn't found on Gilgo Beach, or any beach for that matter. She was, however, found very close by on Southern State Parkway right over the Great South Bay Bridge connecting Long Island proper to its satellite beaches. Rush was a sex worker, which is consistent with the victims discovered on Gilgo Beach. She was also a mother of three. Her body was found dismembered and stuffed into a suitcase "on the edge of a grassy line" rather than wrapped in burlap.
The Long Island Press reported that investigator Michael O'Sullivan described the dearth of evidence related to Rush's case, despite that the killer "didn't make a great effort to hide her." There was some video footage of Rush leaving her apartment building in Brooklyn with a man and woman, and the three separating. Besides that, there was only the evidence presented at the crime scene itself. Police hotlines proved useless, as no one called in a single tip despite a $2,500 reward. "She pretty much disappeared," O'Sullivan said, commenting on how Rush's "high-risk lifestyle" exacerbates the problem of tracking down a potential killer. No one — no one at all — showed any interest in her or her death. 
A host of possible victims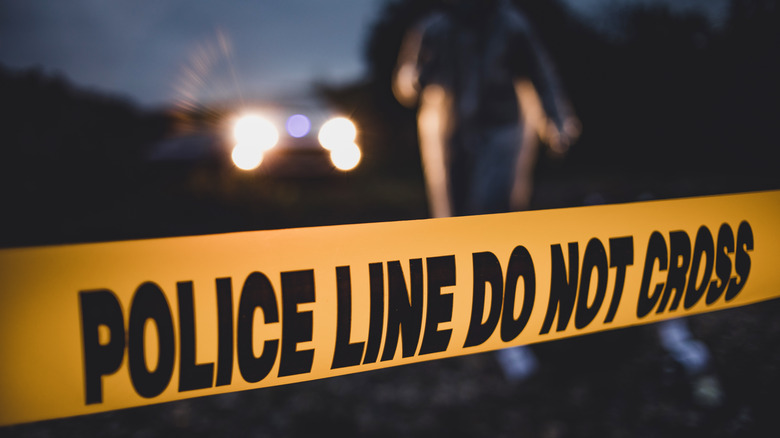 Milan Markovic/Getty Images
Even though certain elements of Tanya Rush's murder match the Long Island Serial Killer's victims, the Long Island Press says that three more young women's naked bodies were discovered in wooded areas around Long Island in the early 90s. Those women were killed and positioned in similar ways, and "trace evidence" also pointed to a single killer. In 2014, 48-year-old John Bittrolff was charged with two of those murders, and convicted in 2017. That initial arrest happened a full 20 years after their murders, even longer than the delayed arrest of Gilgo Beach suspect Rex Heuermann. Investigator Michael O'Sullivan told the Long Island Press that knowing that justice is still possible and that Rush had three children who lost their mom also motivated him to complete the case. In other words, there's a precedent for hoping that authorities might find some resolution to Tanya Rush's murder.
On that note, the non-police-affiliated website Gilgo Case has consolidated all known victims associated with the Long Island Serial Killer, and other potential victims as well, including Andre Isaac, Jacqueline Smith, Tina Foglia, an unidentified victim dubbed "Asian Jane Doe," a victim known only as "Cherries" because of her tattoo, and the victim who kicked off the entire LISK investigation: Shannon Gilbert. The New York State Police has a page for Tanya Rush, as well, listing the same $2,500 reward for any tips.