The Grisly Unsolved 2002 Murder Of Andre Isaac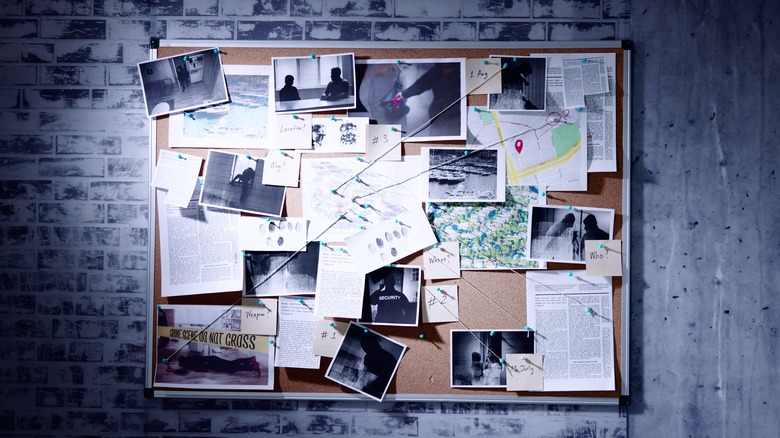 Andrey_Popov/Shutterstock
Back in 2010, Long Island police found the first body of many that would lead them on a manhunt for the Gilgo Beach killer, aka the Long Island Serial Killer, or LISK. That hunt lasted all the way to 2023, when, as CNN says, a year's worth of surveillance and DNA on a discarded pizza box led to the arrest of New York architect Rex Heuermann. Although police charged Heuermann with three murders — Megan Waterman, Melissa Barthelemy, and Amber Lynn Costello — it's believed that he's responsible for 10 or more. If Heuermann is indeed guilty, then he not only murdered these individuals, but dismembered them, wrapped their pieces in burlap, and deposited them along the strip of Gilgo Beach on Long Island's south side.
According to Mirror, most of the official victims were women sex workers, excluding an unknown Asian male, an infant — and Andre Isaac. Pix11 describes him as a "young female impersonator" who went missing in November 2002. Suffolk County Gilgo Beach Homicide Investigation said that his head was found in 2003, and other remains in 2004. Isaac's mother is convinced her son was a victim of the Long Island Serial Killer. 
Three sets of remains scattered over miles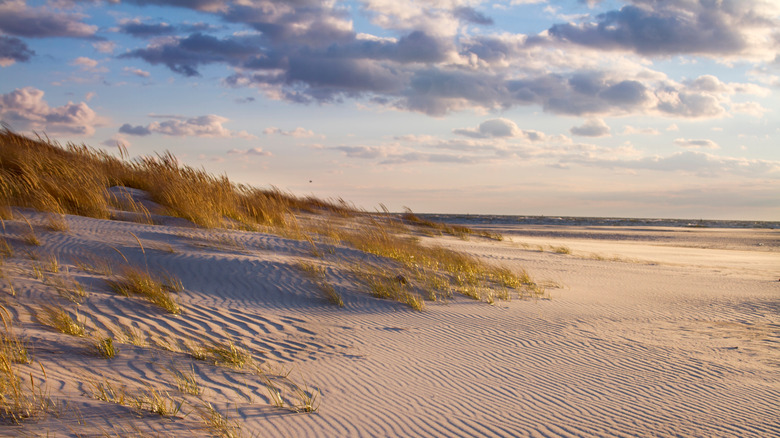 Rabanser/Shutterstock
The details surrounding Andre Isaac's murder and disappearance don't follow the Long Island Serial Killer's methods, but are disturbing, nonetheless. As mentioned, Isaac went missing in November 2002. Suffolk County Gilgo Beach Homicide Investigation says that an ice skater found Isaac's head on January 25, 2003, stuck in the ice of the Forge River — an approximately 1-hour drive east from Gilgo Beach. There was a bullet hole through one temple, per Pix11.
Less than 15 months later a landscaper discovered human remains on the grounds of a newly built property that used to be a wooded area about three-quarters of a mile inland from the mouth of Forge River. DNA analysis revealed that the remains and head belonged to Andre Isaac. This DNA evidence was then linked to other remains discovered earlier in December 2002, only about a month after Isaac went missing. Those last remains represent an outlier, as they were found over 60 miles west of Gilgo Beach in Far Rockaway, Queens, south of JFK Airport. Isaac, it should be noted, vanished from Brooklyn, west of Queens, per Pix11.
It's easy to envision what happened to Isaac when he died, going from Brooklyn to Queens, being killed along the way, and having his remains carried east to Gilgo Beach at a time when the Long Island Serial Killer hadn't honed his methods. This is speculation, however, as police remain unconvinced that Isaac's case connects to the victims on Gilgo Beach.
Sugar Bear, the gentle giant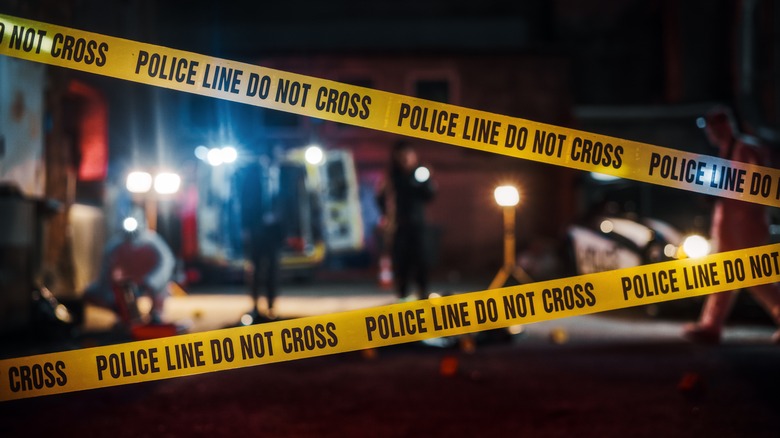 Gorodenkoff/Shutterstock
As Pix11 reports, it's Andre Isaac's mother Kim Jordan who believes that her son's death is connected to the Long Island Serial Killer. "They told me the FBI was involved and I felt this sense of relief," she said. Her son's death has haunted her for years, understandably so. She said, "I used to dream, have nightmares, about his head on a platter." Her last glimpse of Isaac, meanwhile, left an impression. She recalled, "He just went downstairs and got in a red sports car and that's the last they ever saw of him." 
Jordan made a point of describing her son by the moniker Isaac's friends gave him — "Sugar Bear." Isaac was a large, 6-foot-3-inch man who dressed in women's clothing and whose friends "were all petite little guys." Isaac was one of four siblings and eight overall children raised by Jordan. "I knew my son was gay; I knew since he was very young," Jordan said. "I loved him from the time I conceived him."
Such statements wouldn't amount to anything but descriptors except that they do connect to the Long Island Serial Killer's preferences. One of LISK's victims — the unknown Asian male — was also dressed in women's clothing. When he was found, Pix11 notes, Isaac's torso was dressed in a "bodysuit and skirt." If the LISK murdered Isaac, then Isaac might be one of his earliest — if not the earliest — victims. He was murdered a full eight years before the discovery of Shannan Gilbert and Brainard-Barnes, both of whom could be LISK's first victim, per ABC7 and the Mirror.