The Tragic Unsolved 1982 Murder Of Tina Foglia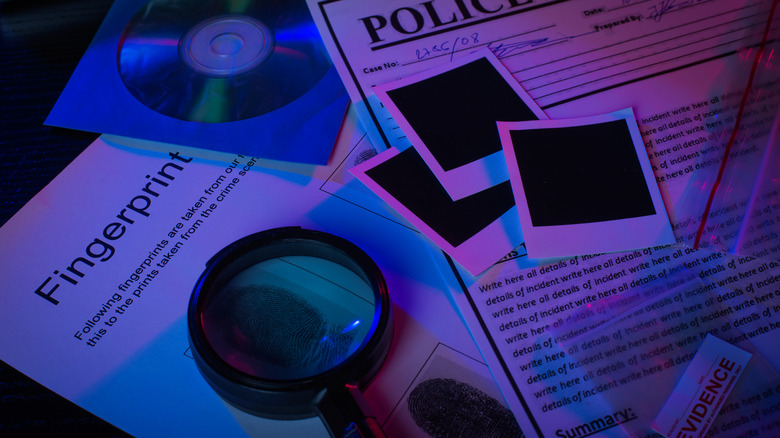 Extreme-photographer/Getty Images
A night out at a rock concert ended in tragedy when the remains of Tina Foglia were found dismembered in a series of garbage bags along the Sagtikos Parkway, on Long Island, New York. The teenager's murder was never solved, and given Sagtikos Parkway's proximity to the Gilgo Beach area of Long Island, some wonder if Foglia could be an early victim of the Long Island Serial Killer, also known as the LISK. Foglia died in 1982, and the nine women, one man, and one child, commonly attributed to the LISK were discovered much later, around 2010.
On a possible connection between the Foglia case and the Gilgo Beach murders, New York police Senior Investigator Simon Ocampo told PIX11, "There's always the chance," the two crimes could be related, but at that point, it was not, "an active avenue of the investigation." In June 2023, New York architect Rex Heuermann was arrested and charged with the murders of three women recovered in the Gilgo Beach area of Long Island near where Heuermann lived, and he is the prime suspect in a fourth murder of a woman who went missing in 2007 and whose remains were found in close proximity to the three he is accused of killing, CNN reports.
The Foglia-LISK parallels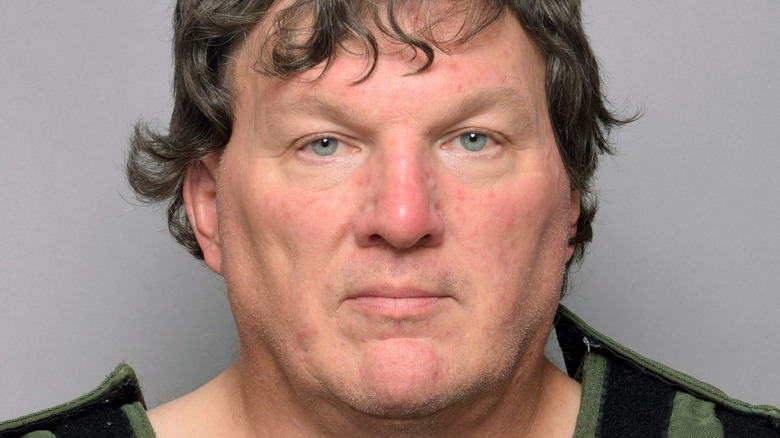 Handout/Getty Images
Tina Foglia was 19 years old when she was killed after leaving a rock show at a Long Island venue, and was last seen leaving the club in the early morning hours of February 1, 1982. In 2017, Foglia's sister Amy Foglia Gagliardi told the New York news outlet PIX11, whoever killed her sister," ... cut her arms and legs off — put arms in one bag, legs in another, and her torso in another." As far as motive, investigator Simon Ocampo said (via PIX11), they believe the crime was "a sexual assault and a subsequent homicide to cover up the crime." 
The women Heuermann was charged with killing were all sex workers and were dismembered and disposed of in a similar fashion. Foglia is just one of 17 unexplained deaths on Long Island, suggesting LISK may have been active earlier than once thought. If it was Heuermann, who was 59 at the time of his arrest, he would have been around 18 years old in 1982. Notably, Heuermann's admission that he grew up on Long Island would seem to indicate that he was in the area around the right time (via YouTube).
When she was found dead, Foglia's ex-boyfriend, male friends, and even band members who performed that night were interviewed. Despite the risk, Foglia was known to hitchhike, and she was also in a new relationship with a doctor, her sister said. She never told her sister his name, though. "He took her out a couple of times. She said she really liked him a lot," her sister told PIX11. 
Advances in DNA technology may provide answers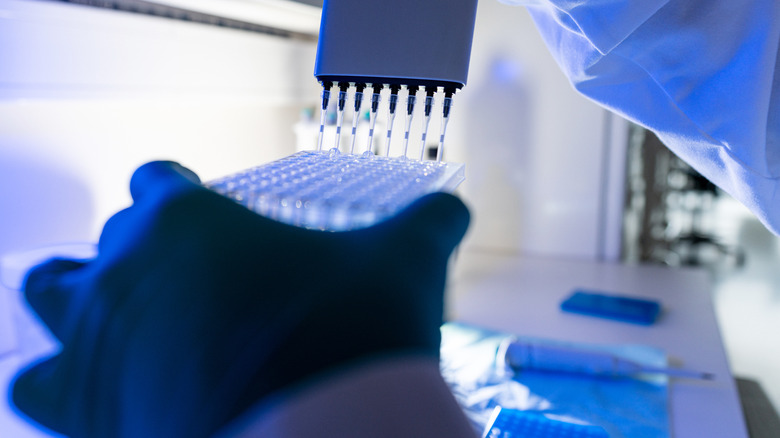 Piola666/Getty Images
Over the decades-long investigation into Tina Foglia's 1982 murder, several men questioned in connection to the crime voluntarily offered DNA samples, but no leads were found. DNA samples were also collected from the Foglia crime scene. In 2017, PIX11 reported that the Foglia DNA samples could be eligible for a New York state program called DNA familial searching, using Y chromosomes shared among male relatives to widen the scope of an investigation and hopefully bring some closure.
At that time, before they had a LISK suspect in custody, investigator Simon Ocampo said (via PIX11), "There's definitely potential out there for relatives of the suspect to be in the system." With this new technology, investigator Michael Harris added, "We're looking into this case a little bit harder." With Heuermann charged with similar murders, it's also very possible that they could compare the DNA found on Foglia's remains against the man police say is the LISK. Other evidence gathered in the Foglia murder includes a photo of a footprint left at the scene. Foglia's diamond ring was also missing but investigators don't believe robbery was the motive. As of this report, the Foglia investigation was ongoing, according to New York State Police.