Inside Dennis Rodman's Relationship With Daughter Trinity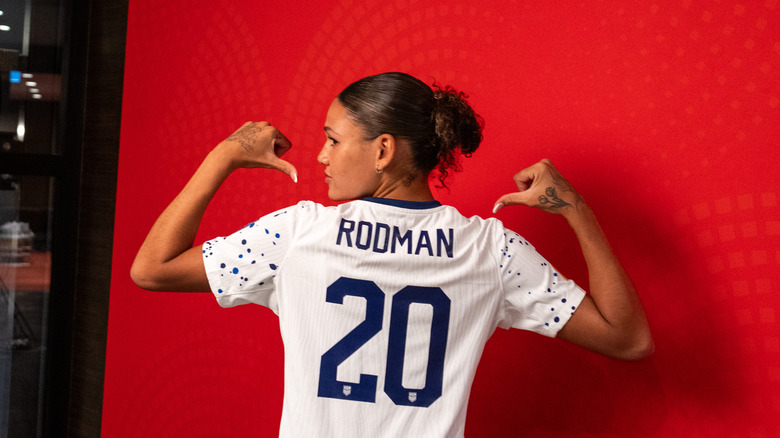 Brad Smith/ussf/Getty Images
Trinity Rodman was playing in a playoff games when she heard someone cheering her on from the sideline. At the time, in November 2021, she was in her rookie season after being drafted at 18 by the Washington Spirit, a professional soccer team that's part of the National Women's Soccer League, per ESPN. She looked over and saw her father, Dennis Rodman, the former NBA All-Star. It was a surprise because in all the years she'd played soccer, her father rarely attended her games.
"I remember thinking, 'Is this the start?'" she told ESPN. "I think that's why I was so emotional because our relationship has been so rocky that I didn't know what that game meant." Being the child of a famous athlete often brings more challenges than you might expect, and Trinity's relationship with her famous father didn't come easy. Her father was reportedly seldom around and only sporadically supported Trinity and her brother DJ Rodman, according to The Spokesman-Review. "There were times we were staying in motel rooms, and living out of the back of our old, beat-up truck," Trinity's mother, Michelle Moyer, told the newspaper.
Moving from house to house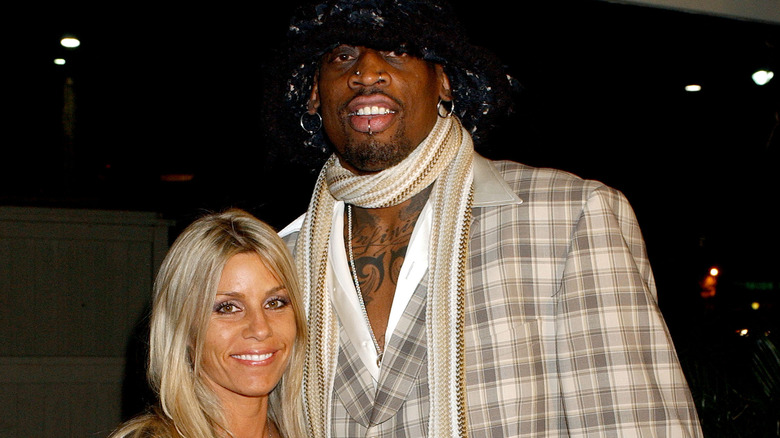 Gregg Deguire/Getty Images
Dennis Rodman met Michelle Moyer in 1999 and the two wed in 2003, according to People. It was Rodman's third marriage, but by 2004, Moyer had filed for divorce (the marriage officially ended in 2012). Moyer raised Trinity Rodman, who was born in 2002 in Newport Beach, California along with her older brother DJ Rodman, as a single mother, per the New York Post. They lived close to the bone, subsisting for a time on ramen and dollar burritos while moving from house to house due to evictions, according to The Spokesman-Review.
Trinity turned to soccer at an early age. She began playing with the Southern California Blues soccer club when she was 10, and stayed with the team until she was picked up by the Spirit, per ESPN. Her coach, Greg Baker, hardly ever saw Trinity's father. "I think I only saw him three times in ten years," Baker told the New York Post. "She was just a little fun kid who had a crazy life situation and made the most of it on the soccer field. And she loved soccer."
Good genes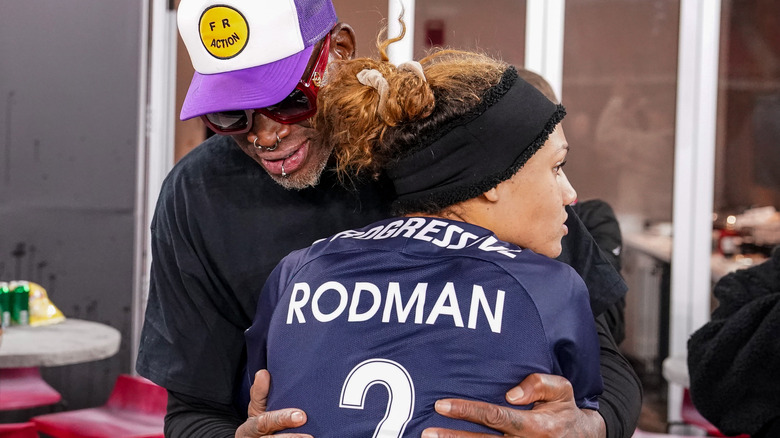 Tony Quinn/isi Photos/Getty Images
While Trinity Rodman's life off the field continued to be financially unstable, mainly due to Dennis Rodman's alleged lack of support, when she was playing, she could forget about those things — at least for a little while. "Growing up, people didn't really know what my family and I were going through," Trinity Rodman told The Red Bulletin. "They didn't know what we had or didn't have. But when I was on the field, everything was equal — there was no talk about finances or living situations or family stuff. It was just soccer — the ball and the field and me. I was always happy on the field. And I still feel the same way."
Trinity does credit her father for providing her with good genes. "He was an amazing athlete, and I got those genes from him, but I'm excited to be known as Trinity Rodman and not just as Rodman's daughter," she said (via People). After being the youngest player to be drafted into the NWSL when she was 18, Trinity earned a spot in the U.S. Women's National Soccer Team in 2022 and is now heading to the World Cup, per Sports Illustrated.