The Two Women Who Made Prince Andrew's Newsnight Interview Come To Life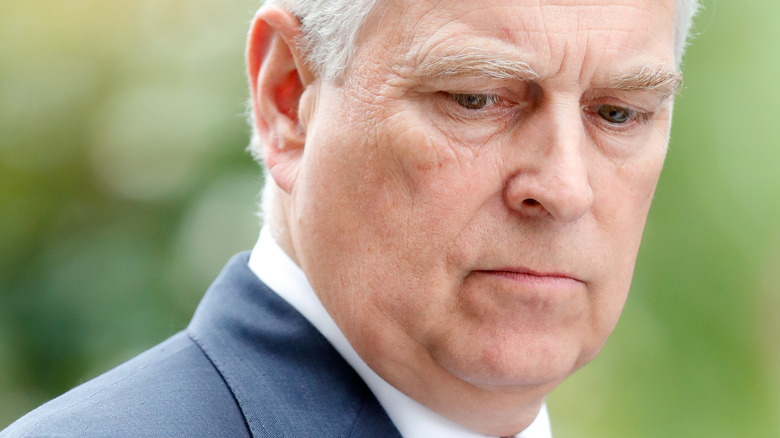 Max Mumby/indigo/Getty Images
All the brouhaha around Prince Harry and Meghan Markle echoed more loudly through the international headlines. And in terms of significance to the monarchy and Great Britain as a whole, the death of Elizabeth II and the accession of Charles III were weightier affairs. But Prince Andrew's legal woes and scandalous associations make for a story that the British royal family just can't shake. While his retirement from royal duties might have gotten the spotlight off the Duke of York, the 2019 interview that necessitated his "retirement" in the first place still hasn't left the public mind.
That hourlong interview on BBC "Newsnight" was such a disaster that The Washington Post and the Australian Broadcasting Corporation both counted it as a reason for dubbing 2019 another "annus horribilis" for the monarchy. For Andrew, it was an attempt at image rehabilitation gone terribly wrong. His attempts to wave off his association with Jeffrey Epstein were widely disbelieved and mocked, even inspiring a satirical musical in Britain (though it wasn't very well-received by The Guardian).
For the women who put the interview together, it was a feat of journalism with surprises at every turn. Producer Sam McAlister and host Emily Maitlis put in a lot of hours — over a year's worth in McAlister's case — to get Andrew in front of the "Newsnight" cameras. And as Maitlis put her questions to the prince, it was evident to McAlister that they were going to make waves throughout the British press.
Sam McAlister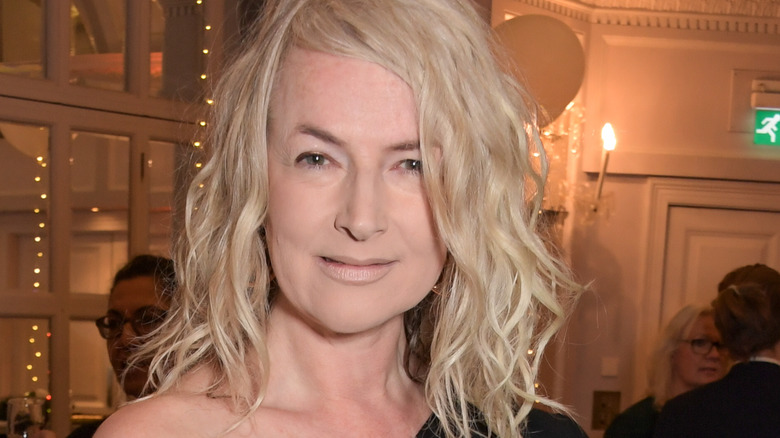 David M. Benett/Getty Images
Producers responsible for booking and scheduling interviews typically don't get a lot of public recognition, even if the interview achieves blockbuster status. But Sam McAlister's editor credited her on social media, and Emily Maitlis dubbed McAlister a "booker extraordinaire" according to GQ. By the time the "Newsnight" interview with Prince Andrew came together, McAlister was a veteran of the program, having spent years arranging interviews with everyone from Canada Prime Minister Justin Trudeau to comedian Amy Schumer. She marked a decade with "Newsnight" before leaving it and the BBC in 2021 (per the Press Gazette).
When McAlister first approached Andrew for an interview, she told the Australian Broadcasting Corporation, Jeffrey Epstein wasn't at the forefront of the news or even facing charges. The primary point of interest was the prince's entrepreneurial networking plan, Pitch@Palace. While initially rebuffed, as she expected, McAlister kept up friendly communication with Amanda Thirsk, Andrew's private secretary, and slowly brought Thirsk and her boss around to the idea of appearing on the notoriously hard-nosed "Newsnight." Throughout the negotiations, McAlister was surprised at the lack of interference from Buckingham Palace.
No questions were provided in advance, but McAlister suspects Andrew prepared for the interview. A former criminal defense barrister, she compared his collapse in front of the camera to clients on the witness stand. McAlister has since spun her journalistic coup — and her larger body of work at "Newsnight" — into a nonfiction book, "Scoops." 
Emily Maitlis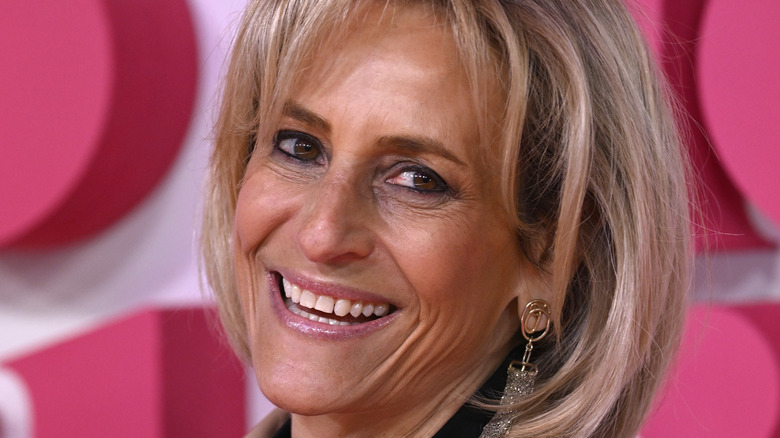 Gareth Cattermole/Getty Images
As Prince Andrew's connections to Jeffrey Epstein and the accusations of Virginia Giuffre became notorious subjects during negotiations with "Newsnight," producer Sam McAlister argued to Andrew that any interview confronting those issues would need to be done by a woman (per the Los Angeles Times). That meant facing Emily Maitlis, the lead presenter of "Newsnight" at the time. Having been with the show since 2006, with a long career in journalism overseas before that, Maitlis was a seasoned interviewer. She told Vanity Fair that she had a well-honed "muscle memory" for the job, one that led her to ignore advice to immediately go for the jugular by confronting Andrew with a photograph of himself with Giuffre.
Maitlis was part of the negotiations that brought Andrew before her, and she found the prince warm and open in preparatory meetings. Her own prep involved role-playing that assumed Andrew would push back much more aggressively against her questions than he ultimately did. Maitlis said that her preferred interview style is conversational, without emotional responses. But when Andrew referred to the convicted sex offender Epstein as "unbecoming," Maitlis couldn't help but interject. "If we only had 15 minutes of that interview, I think it would have been pretty dramatic stuff," she told Vanity Fair.
Maitlis faced accusations of partiality during her time with the BBC, and she left "Newsnight" and the broadcaster in 2022. She is currently a co-host of "The News Agents" podcast on Global Player.
If you or anyone you know has been a victim of sexual assault, help is available. Visit the Rape, Abuse & Incest National Network website or contact RAINN's National Helpline at 1-800-656-HOPE (4673).