How Did Jeffrey Epstein Meet Prince Andrew?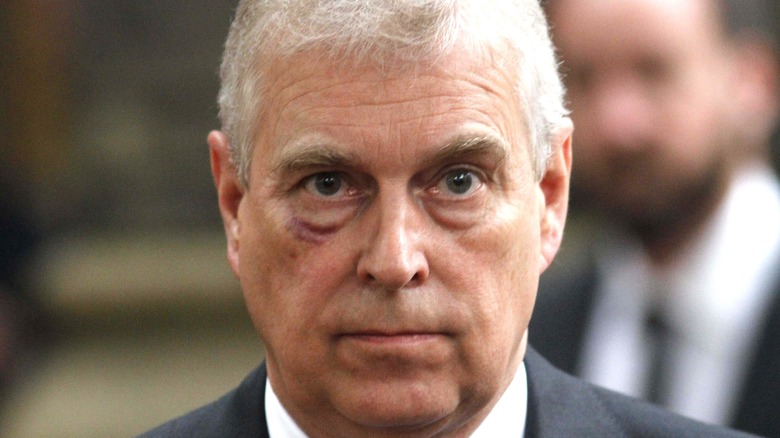 Wpa Pool/Getty Images
In 2006, financier Jeffrey Epstein was charged with several counts of unlawful sex with a minor, and he was arrested for one count of soliciting prostitution. Epstein was sentenced to 18 months in jail, but he served it on a work-release program, which allowed him to spend his days in his office, only returning to prison during the nighttime. As reported by AP News, Epstein was again arrested on sex trafficking charges in 2019. While awaiting trial, however, he died by suicide at the Metropolitan Correction Center in New York.
One of the names brought up during the Epstein case was Prince Andrew, the Duke of York and the third child of Queen Elizabeth II. Several photos of Epstein and Prince Andrew emerged, which were taken in different locations throughout the years. Epstein was photographed in Windsor Castle in 2000 for the prince's 40th birthday, and he was again photographed in Sandringham later that year. In 2006, Epstein was one of the guests at Prince Andrew's daughter's 18th birthday at Windsor Castle, and they were also photographed during a stroll in Central Park in 2010 (via BBC). In 2019, Prince Andrew broke his silence and granted an interview wherein he talked about his relationship with Epstein and the allegations against him.
Prince Andrew and Jeffrey Epstein's relationship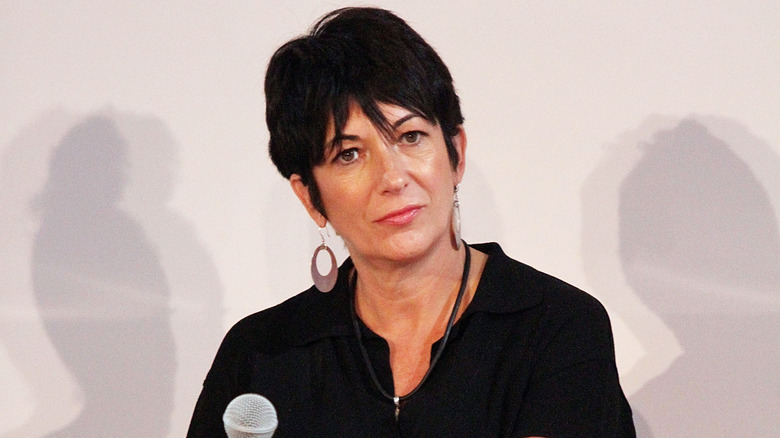 Laura Cavanaugh/Getty Images
In 2019, BBC Newsnight's Emily Maitlis sat down with Prince Andrew at Buckingham Palace to talk about Jeffrey Epstein. When asked how he met Jeffrey Epstein, Prince Andrew said that he met him in 1999 through Ghislaine Maxwell (pictured above), who was in a relationship with Epstein then. He further explained that he had known Maxwell since her days at Oxford University. Maxwell came from a well-to-do family. Her father, Robert Maxwell, was a member of parliament and owned the Daily Mirror newspaper.
Prince Andrew said that it was an exaggeration to describe that he and Epstein were close friends, and they mainly associated because of his friendship with Maxwell. Maitlis then questioned the prince about the presence of Epstein at events in Windsor Castle, and he responded by saying that he invited Maxwell, and Epstein was her plus-one. It is also known that Prince Andrew stayed at Epstein's home several times throughout the years during his visits to the U.S., and he stated that he never noticed anything suspicious that would suggest that Epstein was involved in sex trafficking.
The case against Prince Andrew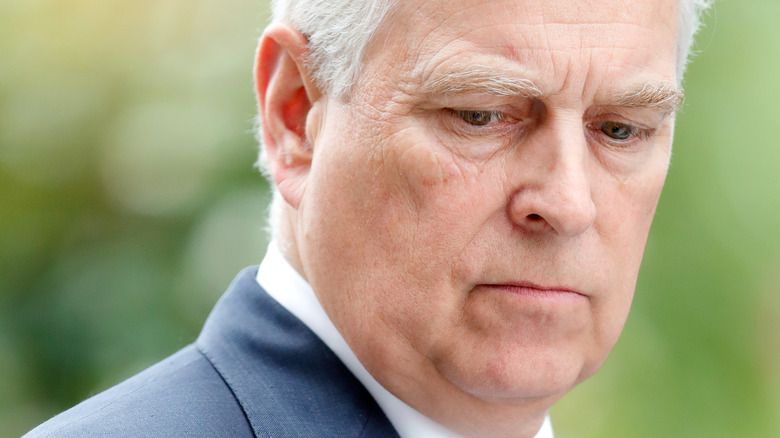 Max Mumby/indigo/Getty Images
In 2015, Prince Andrew's name came up in a civil case against Jeffrey Epstein. As reported by The Guardian, one of Epstein's accusers — Virginia Giuffre — claimed that when she was 17 years old, Epstein coerced her into having sexual relations with Prince Andrew. The financier allegedly gave her the instructions to "give the prince whatever he required." In 2021, Giuffre filed a lawsuit against the prince that stated that Prince Andrew committed sexual assault and battery against her when she was a minor (via The New York Times).
In the 2019 interview, Emily Maitlis brought up Giuffre's accusations against the prince, and he vehemently denied meeting Giuffre and having sexual relations with her. In 2021, The New York Times reported that Prince Andrew settled his case with Giuffre for an undisclosed amount. One of the clauses included required the prince to make a large donation to Giuffre's charity, SOAR (Speak Out, Act, Reclaim), which supports victims' rights. The official statement after the settlement read, "It is known that Jeffrey Epstein trafficked countless young girls over many years. Prince Andrew regrets his association with Epstein, and commends the bravery of Ms. Giuffre and other survivors in standing up for themselves and others."