Disturbing Claims Made About Bryan Kohberger's Behavior Leading Up To The Idaho Murders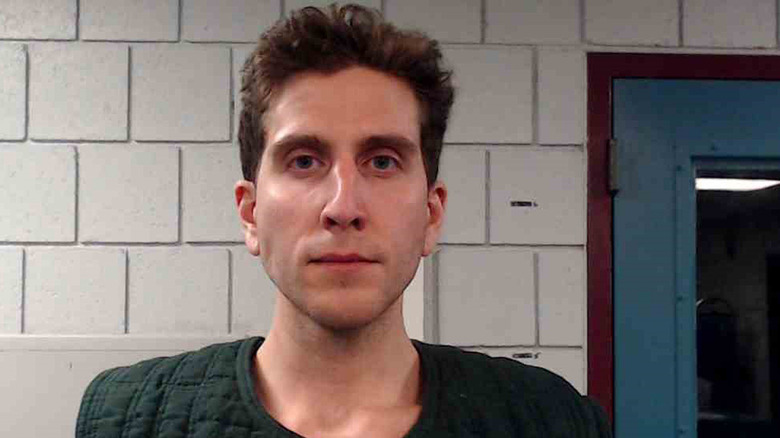 Handout/Getty Images
Information has emerged about Bryan Kohberger's behavior leading up to his arrest in connection to the stabbing deaths of four University of Idaho students in their off-campus Moscow, Idaho home on November 13, 2022. All combined, reports of his alleged conduct prior to his arrest reveal a disturbing trend of verbal abuse and menacing behavior directed toward women.
As NBC News reports, Kohberger was accused of making inappropriate comments to female staff and patrons at Seven Sirens Brewing Company in Pennsylvania, where he grew up, just months before moving to Pullman, Washington in August 2022 for school. After moving to Pennsylvania, he enrolled in a doctorate program in criminology at Washington State University (WSU), near Moscow. In an NBC News "Dateline" episode released after Kohberger's arrest on December 30, a female WSU student he befriended alleged he broke into her home months before the University of Idaho (U of I) killings. After the incident, it was apparent that someone had touched her stuff, but nothing was stolen, and the ruse seemed designed to scare her (via NewsNation).
Following the alleged burglary, Kohberger met with WSU faculty on November 2 to discuss performance concerns related to his teaching assistant position — less than two weeks before the U of I students were murdered. Those concerns included inappropriate behavior toward women. The university claims that on December 19 — after the killing but prior to his arrest on December 30 — Kohberger was terminated from the school's employment, having failed to adequately address those conduct issues, The New York Times reports.
Once in custody, Kohberger was charged with four counts of first-degree murder and one count of burglary. Kohberger "stood silent" or entered no plea at his arraignment. At the judge's request, a not-guilty plea was entered, according to ABC News.
An unsettling pattern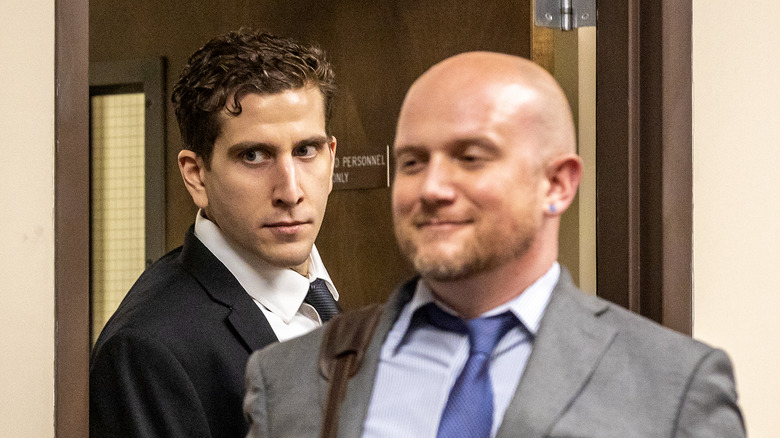 Pool/Getty Images
In December 2022, after Bryan Kohberger's arrest, Seven Sirens Brewing Company owner Jordan Serulneck spoke to NBC News about notes in Kohberger's ID-linked customer record mentioning off-handed remarks and disparaging comments directed toward female patrons and service staff. Serulneck said he never personally witnessed anything, but he did confront Kohberger in one instance regarding those claims, and Kohberger seemed unaware of the issue.
In the case of the NBC "Dateline" report that included allegations that Kohberger entered a female WSU student's home, it was unclear that he did it at the time. After discovering the home invasion. Kohberger offered to establish a home surveillance system for his friend to which he may have had access, per NewsNation. Speaking with "Dateline" (via TMZ), FBI profiler Greg Cooper said Kohberger likely orchestrated the situation "so that she would come to him and that he would be able to help her. It is another level of power and domination and control over another person."  
Further evidence of Kohberger's attitudes toward females emerged while employed as a teaching assistant at WSU. According to anonymous sources that spoke to NewsNation, Kohberger reportedly graded female students differently than their male colleagues, and incidents of rude behavior and sexist remarks directed at women were recorded in school documents. These incidents contributed to his termination — and were even the catalyst for a harassment training seminar at WSU.
Kohberger's criminal past and history of substance abuse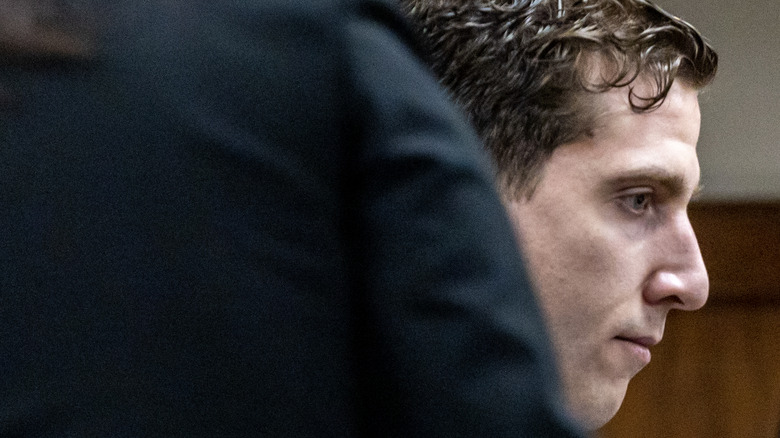 Pool/Getty Images
Before issues emerged related to Bryan Kohberger's attitudes and behavior toward women in school and in work situations, he was reportedly arrested in 2014 for stealing his sister's iPhone. That year, Kohberger's father reported the theft to the police, but the infraction seems to have been removed from Kohberger's criminal record. Kohberger ultimately sold the phone, and his father suggested he may have been motivated to do so for drug money.
Kohberger also experienced substance use issues in his teenage years, his friends told the Idaho Statesman. Once enrolled in college as an undergraduate, his substance use reached a point where he withdrew from school and entered rehab. Recalling what Kohberger was like in those days, Thomas Arntz, who knew Kohberger in public school, told the Statesman,  "He always wanted to be dominant physically and intellectually. He had to show that he was smarter and bigger than you, and try to put me down and make me feel insecure about myself. So much of that was a torment and I didn't want to be around him anymore." 
As of this report, Kohberger is accused of killing University of Idaho students Madison Mogen, 21; Xana Kernodle, 20; Kaylee Goncalves, 21; and Ethan Chapin, 20. In July 2023, an Idaho judge granted a 37-day stay on court proceedings. At that time, Kohberger's trial was expected to begin in October 2023, according to CBS News. 
If you or anyone you know needs help with addiction issues, help is available. Visit the Substance Abuse and Mental Health Services Administration website or contact SAMHSA's National Helpline at 1-800-662-HELP (4357).