The Tragic 1990 Murder Of Shawna Beth Garber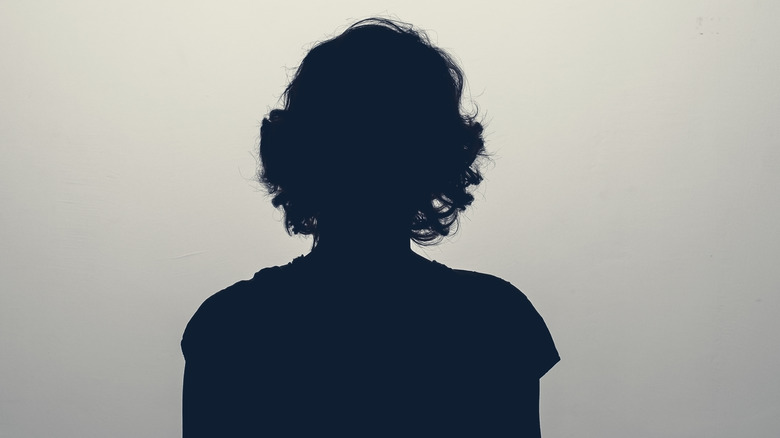 Koldunov/Getty Images
In 1990, authorities in McDonald County, Missouri recovered a female body they couldn't identify. It was apparent she'd been bound by a number of materials, including a type of military cord only made available to the public that year, the Northwest Arkansas Democrat-Gazette reported. The autopsy found that the Grace Doe had also been sexually assaulted and strangled. But despite tips, DNA samples, and dental records, the case went cold. Thanks to advances in DNA testing, in 2021, Shawna Beth Garber from Topeka, Kansas was linked to the remains. Two years later, in 2023, investigators declared convicted serial killer Dennis Rader — the BTK killer — a prime suspect in the case, the Associated Press reported.
Rader self-identified as the BTK killer for his modus operandi — bind, torture, kill — and in 2005, he confessed to 10 murders from 1974 to 1991 in the Wichita, Kansas area. That same year, Rader received 10 consecutive life sentences for his crimes.
A Texas-based company assisted in the Garber investigation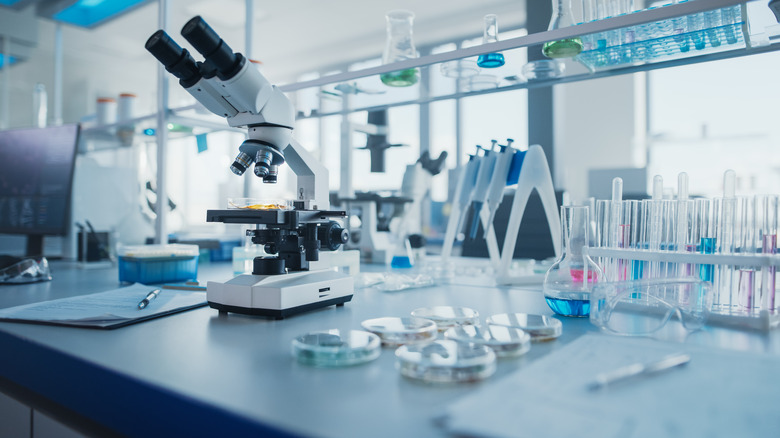 Gorodenkoff/Shutterstock
With the Missouri Grace Doe case stalled, Texas-based Othram Inc. reached out to Sheriff's Deputy Michael Hall of the McDonald County Sheriff's Department in 2020. Othram is a private state-of-the-art forensic DNA testing service able to better identify DNA relatives from skeletal remains, according to the company's website. Early the next year, Othram supplied law enforcement with a list of Grace Doe's potential relatives, Hall said. Among them was Danielle Pixler of Kansas, who had a half-sister she lost touch with and was trying to find, according to McDonald County Press. Pixler agreed to further DNA testing, and the Grace Doe was confirmed to be Shawna Garber.
According to Pixler, Garber was abused by her biological mother, and she spent time in foster care as a child in Garnett, Kansas. Pixler said Garber's teeth were damaged from that abuse, and in addition to DNA evidence, the Missouri Grace Doe's remains revealed dental work. Pixler told McDonald County Press that as a child, "[Garber] was burned and had to redo all her teeth." 
Rader is now linked to several cold cases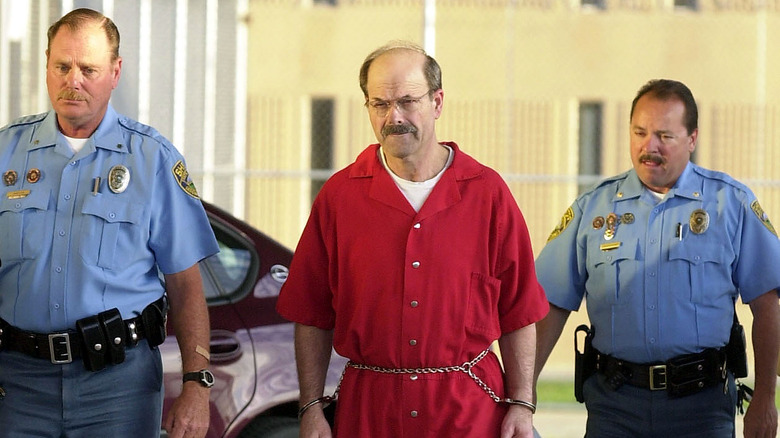 Pool/Getty Images
Questions remain about Shawna Garber's life between the time her siblings last saw her and when her body was discovered in Missouri, and what led investigators to declare Dennis Rader a prime suspect in the case. In 2021, McDonald County Sheriff's Deputy Michael Hall told the Democrat-Gazette authorities were searching in the Topeka, Kansas area for more information about Garber. "The next step is recreating her life, who knew her as an adult," Hall told McDonald County Press.
The Garber and Rader link was announced in 2023, as Rader's former Park City, Kansas property was searched for clues. As well as Garber, Rader was also declared a prime suspect in the 1976 disappearance of Cynthia Dawn Kinney from Osage County, Oklahoma. An Osage County Sheriff's Office press release said (via NBC News), "This ongoing investigation has uncovered potential connections to other missing persons cases and unsolved murders in the Kansas and Missouri areas, which are possibly linked to Dennis Rader," related to items found on Rader's property. Osage County Sheriff Eddie Virden told NewsNation's "Banfield," pantyhose, jewelry, and broken glass were recovered, and the pantyhose were still knotted — as if they'd been around somebody's wrist.
If you or anyone you know has been a victim of sexual assault, help is available. Visit the Rape, Abuse & Incest National Network website or contact RAINN's National Helpline at 1-800-656-HOPE (4673).
If you or someone you know may be the victim of child abuse, please contact the Childhelp National Child Abuse Hotline at 1-800-4-A-Child (1-800-422-4453) or contact their live chat services.