Here's How Many Medals Simone Biles Has (So Far)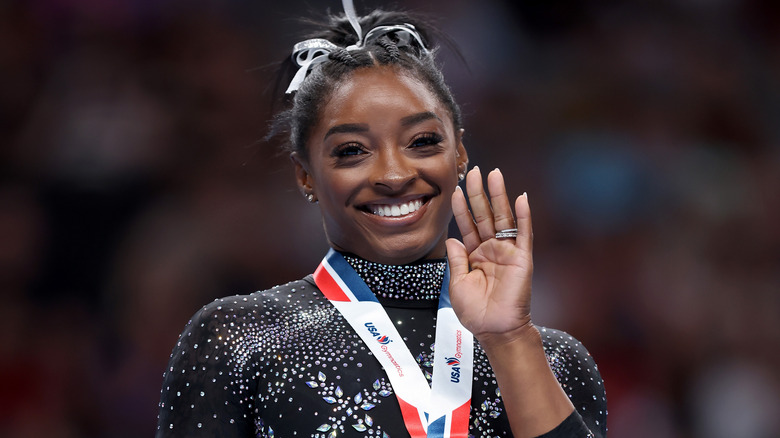 Ezra Shaw/Getty Images
For more than a decade gymnast Simone Biles has been racking up medal after medal for her electrifying and incredibly difficult routines whether on the floor, balance beam, or vault. Even after taking all of 2017 off from competition, another year off in 2020 due to the pandemic, and a two-year break for her mental health starting in 2021, Biles has managed to stay on top with win after win. She's the "most decorated U.S. women's gymnast," according to USA Gymnastics.
"I've been doing it for so long, I feel like I don't think about numbers, I think about my performance," Biles told NBC News on August 27, 2023, after winning her eighth all-around national title, a new record. Biles may not think about numbers, but let's do the math anyway — she has earned a whopping 25 World Championship medals and seven Olympic medals for a total of 32 in a career that doesn't seem to be ending anytime soon.
So many superlatives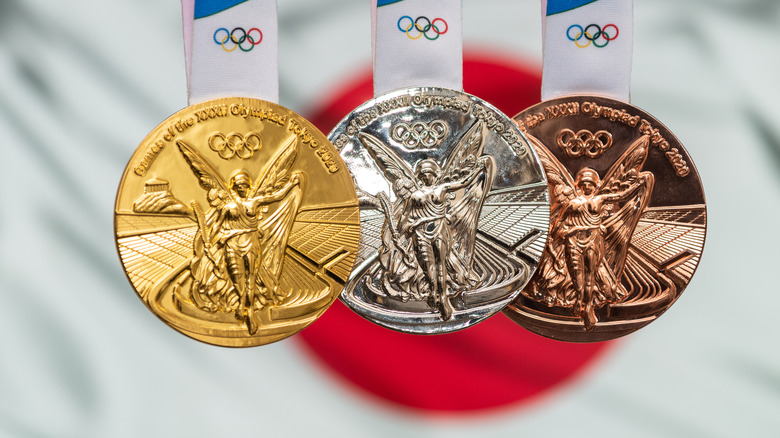 fifg/Shutterstock
In 2013, when Simone Biles was just 16, she won her first world title. Overall, Biles won two World Championship gold medals that year followed by a total of eight more in the next two years, and she hasn't stopped. In her first Olympics in 2016 in Rio, she walked away with five medals — four gold and one bronze. She continued to earn win after win as she pushed the envelope with routines like the Yurchenko double pike on the vault, which is "considered so perilous and challenging that no other woman has attempted it in competition," The New York Times wrote back in 2021.
Along the way, Biles has earned lots of superlatives, from the above-mentioned title of most decorated women's gymnast in history to the "first woman to win five World floor exercise titles," per USA Gymnastics. She also has the most World Championship medals of either men or women (25) and the most gold (19).
The 2021 Olympics and the twisties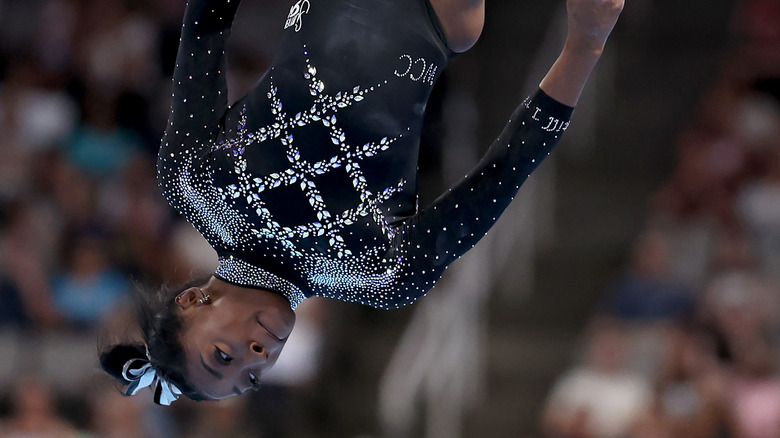 Ezra Shaw/Getty Images
Simone Biles is currently tied for the most Olympic gymnastic medals with fellow American Shannon Miller, though even here, Biles is at the top with four gold medals to Miller's two. And that's after having to pull out of five finals in the last Olympics in Tokyo, Japan, in 2021. Biles began experiencing the "twisties," which affect a gymnast's ability to determine where they are during an aerial maneuver. Amid these troubles, her aunt died suddenly, but Biles still won a bronze for the balance beam, her seventh Olympic medal.
Biles ended up taking two years off and got married to NFL football player Jonathan Owens, a safety for the Houston Texans. There were questions about whether she was done competing. As of August 27, 2023, when she became the record holder of the most overall U.S. Championships for men and women, those questions were resoundingly answered.