The Boy Scouts Have Perversion Files. This Is What They Are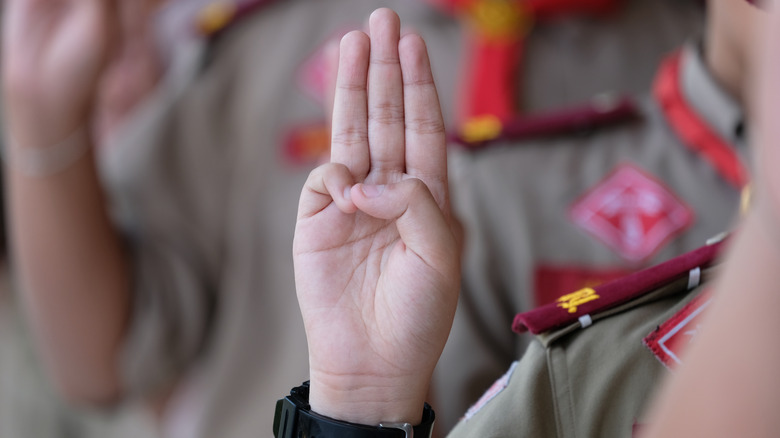 srimapan/Shutterstock
Since its founding in 1910, more than 130 million boys and teens have participated in the Boy Scouts of America (BSA), with the organization allowing girls since 2018. Those unfamiliar with the Boy Scouts — now officially just "Scouts," per the BSA History page — at least know some of the basics: there are outdoor activities, badges for various woodsy skills, different sub-groups like Cub Scouts, military-like uniforms, and a general moral ethos encompassed by virtues like "loyal, helpful, friendly, courteous," etc., per the BSA About page. All in all, some will see the Boy Scouts as a weirdly ritualistic relic of a defunct past, while others will see them as a helpful embodiment of values that young people need to thrive, collaborate, and survive in human society.
No one who entered the Boy Scouts, though — or any parent for that matter — expected sexual abuse in its ranks. But as NBC News reported in 2019, not only did the Boy Scouts hide decades of hush-hush molestation from the public, but it has on record documents dubbed "perversion files" that highlight molestation cases. For five years University of Virginia professor Janet Warren had access to these files, which ranged from 2016 all the way back to 1944, and calculated a total of 12,254 victims across 7,819 scout leaders. She passed along her information to child abuse lawyer Jeff Anderson, who while acknowledging that the Boy Scouts may have dealt with abusers internally, condemns the Scouts for never informing the public about potential predators.
Solidarity in secrecy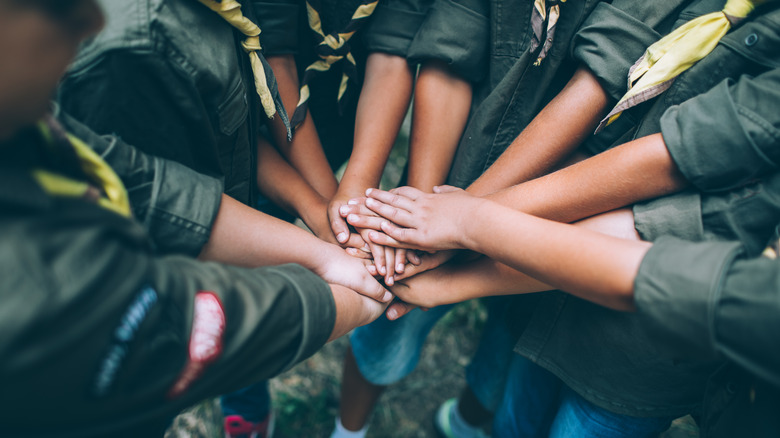 Filmstudio/Getty Images
Even though this might be the first time that many have heard of the Boy Scout's perversion files, they're not a new topic of conversation in public circles. The Los Angeles Times did numerous stories about sexual abuse allegations within the Boy Scouts in 2012 after publishing a large, interactive hotspot map of molestation claims from across the United States spanning from 1947 to 2005. The map is fully indexed, searchable, and lists some names of claimants, children's locations, Boy Scout unit numbers, and many even have scanned, handwritten documents cataloging records of incidents and subsequent court proceedings, including letters of dismissal for certain guilty. This database contains 1,900 downloadable and browsable cases.
When taken in tandem with the Los Angeles Times' 2012 reports, the perversion files portray an overall portrait of secrecy and protectiveness within the Boy Scouts intended to uphold its reputation, defend its policies, and even defame victims and their families. One LA Times article discusses how justice for victims varies wildly between state judiciaries, while another LA Times article cites evidence that in some cases the Boy Scouts did not dismiss an abuser, but kept them on "probation" status. Another LA Times article discusses how the Boy Scouts opposed background checks for incoming volunteers, allowing pedophiles access to children. Yet another LA Times article describes the Boy Scout's "aggressive [legal] tactics" when defending its organization, even blaming one parent for repeated molestation claims "for her failure to provide adequate parental supervision."
Meritless behavior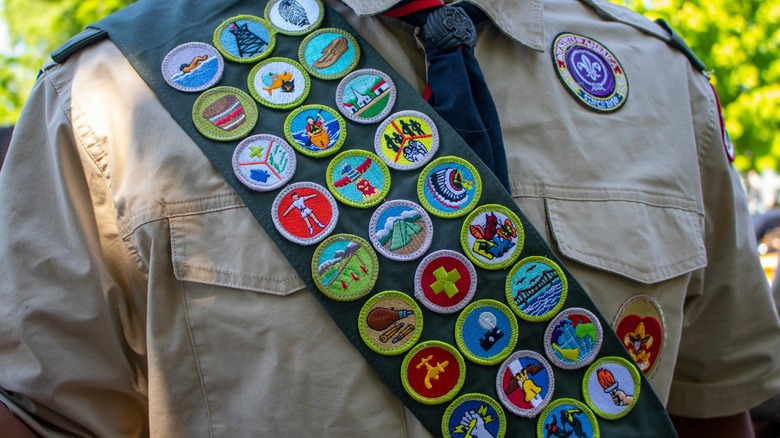 Mirror-Images/Shutterstock
In 2019 child abuse lawyer Jeff Anderson broke the news about the newest slew of Boy Scout perversion files provided to him by University of Virginia professor Janet Warren. Per NBC News, these 12,254 cases do not include any of the cases reported by the Los Angeles Times in 2012. "The scope of what was contained in the perversion files has dramatically expanded beyond what was known," Anderson said. 
Anderson wants the Boy Scouts to release the names of abusers on file, which they refuse to do. And indeed, even individual case reports released on the LA Times database, like one example from 1960, recommend placing an offending scoutmaster "in the confidential file," and that's that. Anderson, it should be noted, broke a story about child abuse within the Catholic Church in 2019, which has since been resolved in 2022 in favor of victims by allowing victims to pursue legal recourse for abuse, per Jeff Anderson & Associates PA. 
For their part, the Boy Scouts continue their apologetic secrecy, saying in a statement via NBC News that they are sorry for "anyone who was harmed during their time in Scouting." However, 13th Chief Scout Executive Michael Surbaugh did go one step further than lip service and admitted, "We have a social and moral responsibility to fairly compensate victims who suffered abuse during their time in Scouting, and we also have an obligation to carry out our mission to serve youth, families and local communities through our programs."