10 Best Rock Albums Of 2018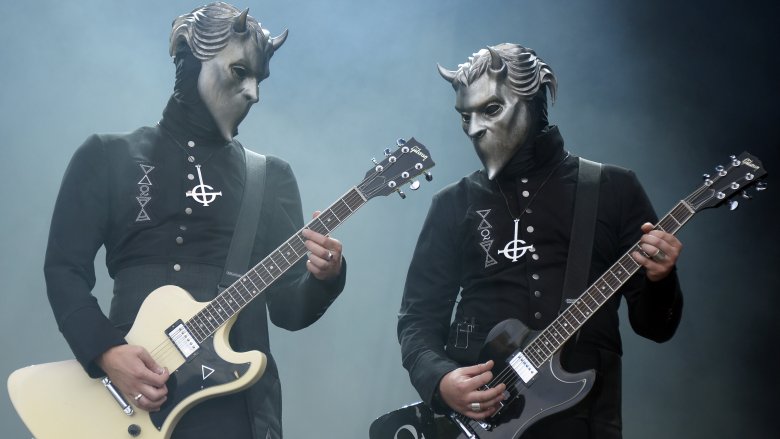 Getty Images
When Coachella announced its 2018 lineup — headlined by Beyonce, Eminem, and The Weeknd — trendy music writers gleefully declared the death of rock music. The Los Angeles Times' headline read "Coachella is going without a single rock headliner for the first time," saying that the festival "deserves credit for a lineup that feels like a credible snapshot of music as it's really happening in 2018."
A reminder: other bands that have been "really happening" over the decades include Air Supply, Milli Vanilli, and Christopher Cross. If you don't recognize those names, there's a good reason: They were pop artists who had their moments and then faded away rather quickly. We're not comparing Marshall Mathers, Queen Bey, or The Weeknd to those artists, we're just saying that what's popular isn't always enduring (or even good), and that rock music has a knack for pushing through peaks and valleys of popularity.
The truth is, there have been a lot of great rock albums this year, and by "rock," we mean anything from heavy metal to blues to Americana to punk. Here are the best rock albums of 2018.
Tom Morello's funky EDM hip-hop party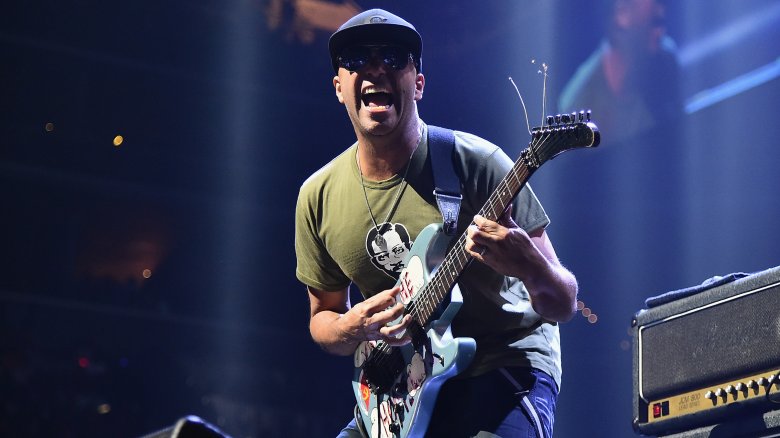 Getty Images
How does a '90s guitar hero with a progressive social message get in front of a mass audience today, when hip-hop, EDM, and "poptimism" rule, and rock and political lyrics sit far from the zeitgeist? Former Rage Against The Machine and Audioslave guitarist Tom Morello tries to crack that code with The Atlas Underground, which pairs him with some of hip-hop's best MCs, EDM's biggest stars, and a few pop singers as well. While many collaboration-filled albums end up being forgettable, The Atlas Underground holds up with some of the better ones, like Santana's Supernatural and Ray Charles' Genius Loves Company.
Outkast's Big Boi and Run The Jewels' Killer Mike rage against police brutality on "Rabbit's Revenge" which features EDM DJ Bassnectar. The Wu-Tang Clan's RZA and GZA take on the same subject on "Lead Poisoning." "Every Step That I Take," featuring Portugal. The Man, is mournful, as is "Find Another Way," featuring Mumford & Sons' Marcus Mumford. Both of the latter songs have pop appeal; so does "Lucky One," featuring K. Flay. The album's biggest surprise is "Where It's At Ain't What It Is," featuring Gary Clark Jr. You might expect a guitar orgy, but instead, it's a piano-driven disco-EDM jam. If you've got a purist's approach to rock music, The Atlas Underground may not be for you, but for those who are open-minded, it's a great album that brings pop, EDM, and hip-hop to Morello's funk-rock party.
Thunderpussy makes hard rock fun again
Of all the bands on this list, Thunderpussy is the one most likely to knock your teeth out for bringing up the "Is rock dead?" question. This quartet channels KISS, AC/DC, Aerosmith, Van Halen, Joan Jett, ZZ Top, Led Zeppelin, Heart, and Thin Lizzy, and they don't pay much mind to any current trends. That's a good thing: Whitney Petty's combination of effortless cool and wild playing recalls Jimmy Page and Joe Perry; she's a guitar hero in the making. Singer Molly Sides, meanwhile, sounds a bit like Florence Welch with as powerful and charismatic a presence coming from a rock and roll heart.
Unlike most bands in the genre today, Thunderpussy isn't based on anger; there isn't really any punk in their DNA. They kinda just want to rock out and/or party. "Fever" is one of the highlights of Thunderpussy, as is "Torpedo Love," which toes the line of being just a bit too Zep-esque. It surely owes a debt to "Over The Hills And Far Away." Happily, they don't fall too deeply in debt to any one band, and Sides' singing gives the band its own sound.
If you want a starting point, though, go with their theme song, "Thunderpussy," which has everything the band is about: great riffs, wailing vocals, and tongue-in-cheek lyrics.
Ben Harper and Charlie Musselwhite update the blues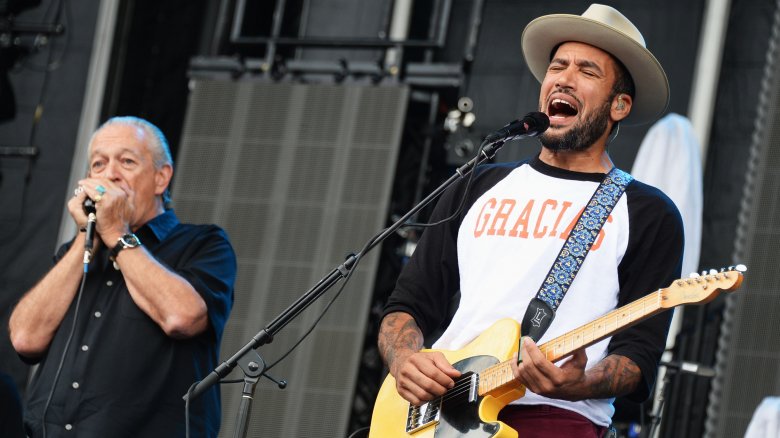 Getty Images
The Rolling Stones debuted well over 50 years ago; Elvis Presley more than 60. It's not surprising that, at this late date, the blues music that inspired those artists and so many of their peers would sound "old" to younger generations. It's not a hip influence today, and aside from Gary Clark Jr. and the Stones, few mainstream artists release blues records anymore. To be fair, how much can anyone add to the genre after it's been around for nearly a century?
Singer/songwriter/guitarist Harper (age 49) and legendary harmonica player Musselwhite (74) have figured it out. On No Mercy In This Land, their second album together, they explore the different aspects of the genre, from the electric blues of "Movin' On" and "The Bottle Wins Again" to the delta sounds of "No Mercy In This Land." "Found The One" sounds like it could be an old John Lee Hooker jam (which is fitting, as the duo first played together while working on a Hooker album). "Love And Trust," one of the album's many highlights, sounds like what Otis Redding might have sounded like if he'd become an acoustic folkie instead of recording for Stax. On No Mercy In This Land, two artists from two generations defy the odds, adding new standards to a dusty art form.
Nine Inch Nails brings saxes back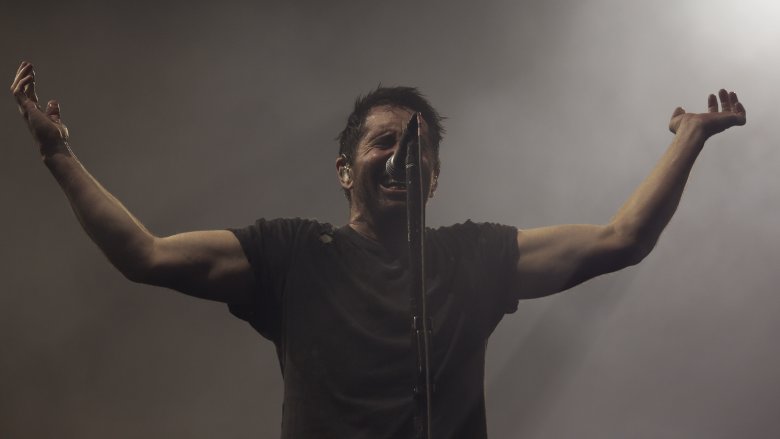 Getty Images
David Bowie's been gone for more than two years, but on Bad Witch, Trent Reznor sounds haunted by his idol and former tourmate. Ostensibly the third EP of a Nine Inch Nails trilogy, Bad Witch stands on its own. (And Reznor really wants to call it an LP.)
"Sh*t Mirror" kicks off the album with classic NIN rage, and like so many great Bowie songs, it struggles with madness: "Hey look what's staring back at you/Caught reflecting in your eyes/I'm becoming something new/It's getting hard to recognize." The Bowie influence is far more pronounced in the epic "Play The Goddamned Part," an instrumental that features Reznor's very Bowie-esque sax playing (FYI, Bowie played saxophone on a number of his classics, including "TVC15" and "Changes"). That song leads right into "God Break Down The Door," which features not only sax, but Reznor crooning in a style very reminiscent of Bowie, over a skittish rhythm that would have fit on Bowie's Earthling.
The era where challenging rock musicians like Trent Reznor are celebrated in the mainstream seems to have passed a long time ago. However, Reznor has always been an outsider, so acceptance by the masses isn't a priority for him. And given his position as an executive at Apple Music and his cinematic scoring gigs, he doesn't seem too concerned about commercial appeal anymore. Instead, he's still adding to his legacy and still making challenging music that rewards repeated listenings.
Fever 333 is heating up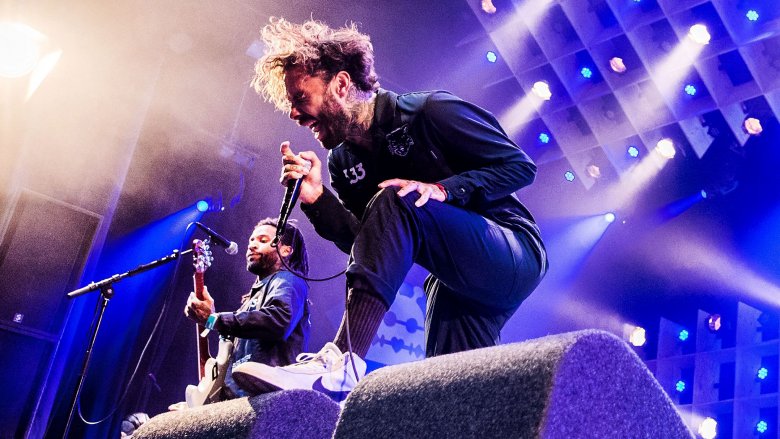 Getty Images
If Post Malone's massive commercial success was the last straw in your relationship with rap-metal, take a minute to reconsider. Post Malone is like Kid Rock to Fever 333's Rage Against The Machine. And RATM is definitely an influence here, both sonically and politically; if you don't enjoy progressive lyrics, this may not be for you.
But no matter what side of the aisle you're on, Fever 333's music is pretty infectious. Another reference point, other than Rage, is Linkin Park. Fever 333 frontman Jason Aalon Butler spits rhymes with Zack de la Rocha's fury, but sings with Mike Shinoda's melodic sense. On the title track, Butler shows off both skills. "We're Coming In" on the other hand, hits with brute force and is custom-built to inspire mosh pits at protests.
While they share Rage's progressive politics, they don't follow that band's orthodox musical rules. Fever 333 doesn't stick just to sounds produced by vocals, guitars, and drums. There are a lot of electronics on Made An America. The same is true when they perform, with a lot of samples and loops going on at their shows. And fans have loved it. Even with Fever 333 on the bottom line of a number of festival posters this year, they've pulled huge early-in-the-day crowds. Expect them to get higher billings in the near future.
Amanda Shires: A little bit country, a little bit rock and roll
Getty Images
Amanda Shires is a favorite in the Americana world, so straight-ahead rock fans may overlook her. That would be a mistake. Check out this epic putdown: When a guy tells the narrator of "Break Out The Champagne" that he's leaving her, her response is, "I'm rock 'n' roll, and you're golf." Ouch. That line alone qualifies To The Sunset as "rock." Elsewhere, "Eve's Daughter" is classic garage rock, sort of as if Loretta Lynn reimagined Bob Dylan's "Tangled Up In Blue" while backed by Lynyrd Skynyrd. The narrator recalls her younger days when she "Kept the party dress in the glove compartment" and when she met her ex: "He was twenty-three, he was on leave/And the rest gets a little blurry."
The entire album is excellent, but closing number "Wasn't I Paying Attention?" will haunt you. The narrator loans her truck to her friend John. "It wasn't God talkin' to him that day/It was a beast that never goes away ... It was a regular mornin'/No red flags or warnings/No, nothin' suspicious/Wasn't I payin' attention?" It ends with John's rather grizzly suicide.
Shires has great backing musicians who keep things interesting while staying out of her way. She's one of the best lyricists of this generation, and her shimmering voice helps elevate her stories in the same way a great actor takes an amazing script to another level.
Zeal & Ardor's 'strange' winning combination
It's been a long time since the blues have been scary. It's also been a long time since the blues have been a significant influence on heavy metal. Zeal & Ardor is changing both of those equations. Z&A's mastermind, Swiss-American Manuel Gagneux, combines the haunted vibe of Robert Johnson with elements of extreme metal. It shouldn't work, but it does. Ostensibly a combination of African-American spirituals and black metal, Gagneux started the project on a lark after someone on the troll-heavy 4chan message board suggested he create a hybrid between the two seemingly opposing genres.
The project has since developed a serious fanbase, and those fans take Z&A seriously. While metal fans have claimed the band as theirs, Zeal & Ardor uses extreme metal as one element in its interesting mix. "Gravedigger's Chant" is a piano-driven soul song that eventually welcomes in pounding drums and huge power chords. "Row Row" is a great example of Z&A's knack for including diverse elements into one song: It starts with clapped chants before blasting off with extreme metal guitars and screams. Z&A won't get much play on mainstream radio, but the right placement in a movie or TV show could catapult them from the clubs to being theater headliners. Regardless of how popular they get, Stranger Fruit is a great album that's worth your time.
Sleep celebrates the (Black) Sabbath
Perhaps it was Black Sabbath's 2017 retirement that inspired stoner-metal band Sleep to release their first album in 15 years. Whatever the reason, we're glad they're back. Everything about their return worked, starting with the fact that they surprise-released it on, of all days, 4/20. That was a cool gimmick, but the album itself is what really got fans stoked.
The Sciences is creepier, doomier, and even Sabbathier than Black Sabbath's pretty solid final bow 13, and their fandom doesn't stop with the riffs. "Marijuanaut's Theme" is a hash-obsessed answer to "Iron Man," and in it, the "marijuanaut" mentions a "Planet Iommia" and "Iommosphere chutes" (clear references to Sabbath guitarist Tony Iommi). Cheeky enough for you? There's also a song called "Giza Butler," which pays tribute to Sabbath's bassist Geezer Butler (and which mentions "Sabbath Day" and the "Iommic Pentecost").
Even if you come for the Sabbath references, you'll stay for the brutally crushing songs. Make sure you put some time aside: Of the six tracks, three pass the 10-minute mark. And yet, none of them feel like they go on too long.
The Interrupters save ska-punk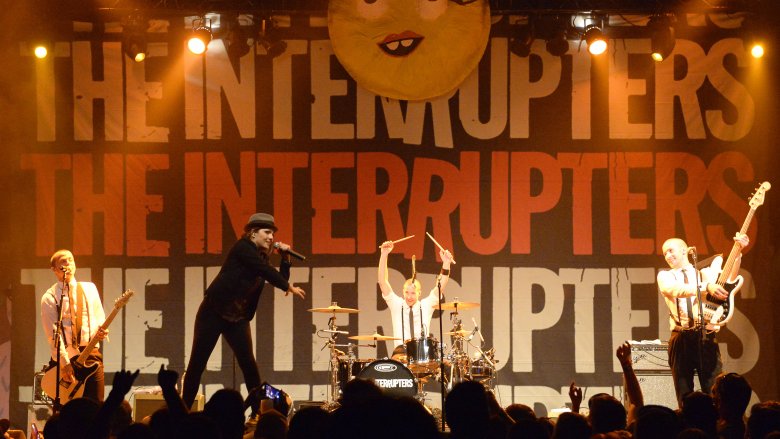 Getty Images
Back in 2003, Rancid/Transplants guitarist/singer Tim Armstrong cowrote much of Pink's Try This album, including two of her best songs, "Trouble" and the underrated "Humble Neighborhoods." Had she taken the opportunity to leave pop and join Rancid, it would probably have sounded something like the Interrupters. That's not a knock on the band. In fact, Armstrong produces the Interrupters, and signed them to his Hellcat label.
The problem with the huge wave of ska/punk bands in the '90s was that they generally lacked memorable songs. That's not a problem on Fight the Good Fight. This 12-song album is a half-hour long, and there's no fat on it. Start out with the first single, the super-infectious "She's Kerosene," a song that Rancid, the Mighty Mighty Bosstones, or No Doubt would have killed for. It was the Interrupters' first radio hit, reaching #4 on the alternative charts. Their next hit could be "Leap Of Faith." It's an anthem worthy of the Specials: "When the deck is stacked against you and you feel cheated/Don't give up so easy 'cause we know you're not defeated yet." Armstrong and the guys from Rancid even show up on the rousing "Got Each Other." The album is overlooked, underrated, and out of step with the times. Just like punk rock should be. If this wasn't on your radar, we're glad to put it there.
Ghost's modern, rock classic
You've likely seen Ghost T-shirts, even if you haven't heard their music. Based on their visuals, you might think they're a death metal band. Actually, Ghost — the brainchild of Swedish musician Tobias Forge — has some of the catchiest rock/pop songs in recent memory. These days, most metal acts use guttural vocals and dense arrangements that make the music inaccessible to outsiders. Ghost, on the other hand, splits the difference between King Diamond and Bryan Adams, and sounds as if the last two decades of metal never happened.
Prequelle is a great introduction to Ghost, and it's also the best rock album of 2018. "Rats" is a singalong jam that could hold its own alongside classic hard rock jams from KISS, Van Halen, or ... well, Ratt. Forge is ambitious and doesn't take a purist approach to Ghost's music: "Dance Macabre" is an earworm that channels disco and '80s pop. Even the instrumentals are fantastic. The instantly memorable "Miasma" features synthesizers that you'd imagine were played on a keytar. It even has a saxophone solo, something rock music could use more of. Prequelle could be, for many pop music listeners, a gateway to rock music in the same way Van Halen's 1984 or Guns N' Roses Appetite For Destruction were. And that's something else rock music needs more of in 2018: new fans joining the party.