The Origins Of Hispanic Heritage Month Explained
marekuliasz/Shutterstock
In the summer of 1968, amid a rising tide of Americans voices who had long been oppressed and marginalized, 20 U.S. House of Representatives members sponsored a resolution to honor the nation's Hispanic heritage. "It is in the tradition of our country to recognize, cherish, and conserve the many cultural contributions of the people who have helped achieve the greatness of our nation," U.S. Representative George E. Brown told the Associated Press in June 1968.
Brown, a Democrat from California, had spearheaded the initiative, which President Lyndon Johnson signed into law that September. Twenty years later, in 1988, the U.S. Congress and President Ronald Reagan added three more weeks to the event celebrating the Hispanic role in shaping the country. "With some two dozen countries feeding Hispanic food, music, philosophy, language, and other cultural assets into los Estados Unidos, I guess our leaders figured it was too much to cram into a week," Jose Antonio Burciaga quipped in a Corpus Christi Caller-Times op-ed.
George E. Brown and Lyndon Johnson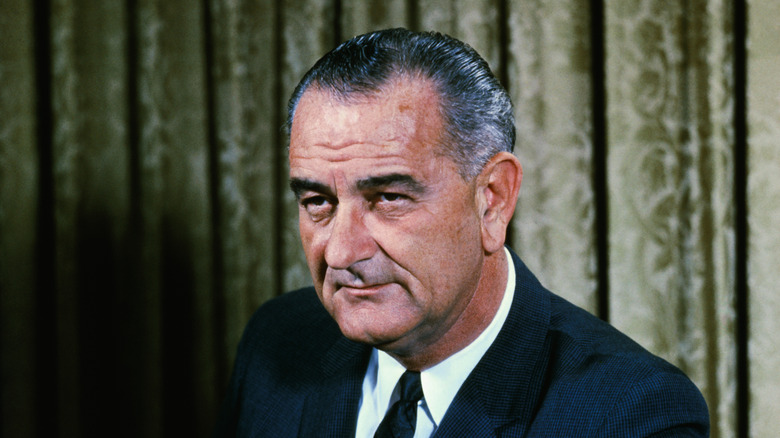 Bettmann/Getty Images
Rep. George E. Brown, who served 34 years in Congress, was known for fighting for progressive causes. The son of a California orange picker, Brown was at the leading edge of the civil rights movement. As a member of Congress, he represented a heavily Hispanic area in Los Angeles. President Lyndon B. Johnson, a Texan who supported Hispanic rights, signed the bill into law on September 17, 1968.
"It is with special pride that I call the attention of my fellow citizens to the great contribution to our national heritage made by our people of Hispanic descent — not only in the fields of culture, business, and science, but also through their valor in battle," Johnson said in his first proclamation for the new observance. In 1988, two Democrats — Illinois Sen. Paul Simon and California Rep. Esteban Torres — led the push to turn a week-long celebration of Hispanic culture into a month, which President Ronald Reagan signed into law on August 17.
Why September 15 to October 15?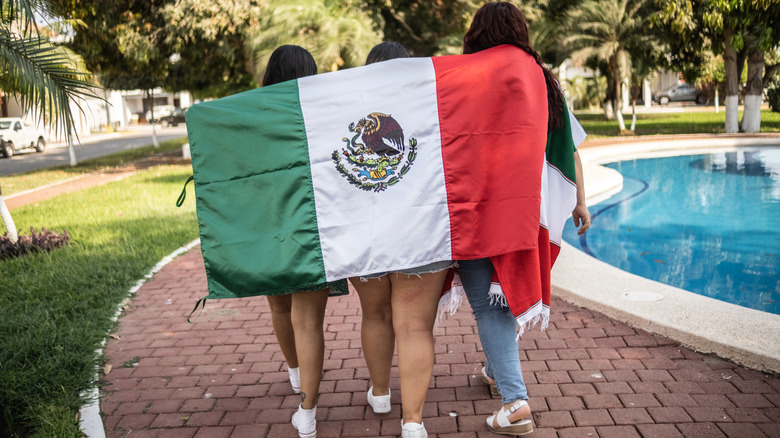 Fg Trade Latin/Getty Images
Somewhat unusually, Hispanic Heritage Month doesn't start until September 15 and runs through the first half of October. When Rep. George E. Brown first conceived of Hispanic Heritage Week, he wanted it to coincide with September 15, the day on which many Central American countries (Costa Rica, El Salvador, Guatemala, Honduras, and Nicaragua) celebrate their independence from Spain. Brown also wanted it to coincide with the next day, September 16, Mexican Independence Day.
When President Ronald Reagan extended the holiday to a month, it included Chile's Independence Day on September 18. It also encompassed October 12 — the day when many Latin American countries traditionally held Columbus Day. Since the 1920s, though, it has more often been the holiday of Dia de la Raza, per an article in the "European Review of Latin American and Caribbean Studies." This occasion celebrates the diverse peoples of the region rather than Christopher Columbus' "discovery" of the New World.