The Disturbing Crimes Of Cop-Turned-Serial Killer Anthony Sully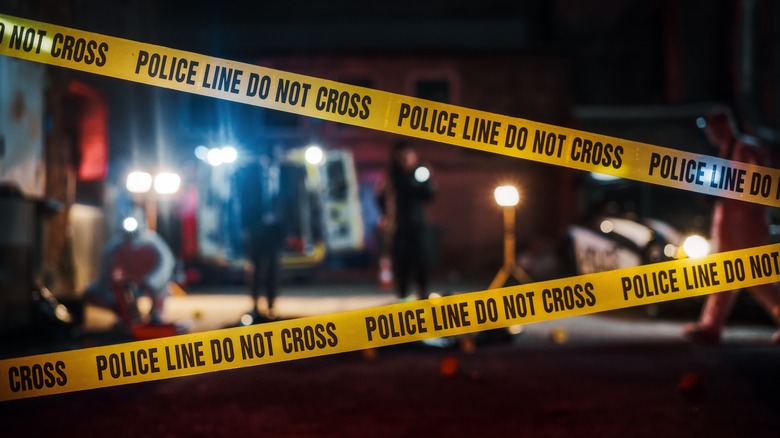 Gorodenkoff/Shutterstock
The following article contains disturbing descriptions of sexual assault and murder 
In spring and summer 1983, the California Bay Area was terrorized by a string of six murders. In June 1986, former policeman-turned-electrical contractor Anthony "Jack" Sully was convicted of the crimes and sentenced to death row. His crime spree is a story of substance abuse, sex work, and — on his part — possible "acute cocaine psychosis," as a psychiatrist alleged in a 2013 appeal, per SFGATE. Sully died on September 8, 2023.
Nine years before his arrest, Sully left the police force in Millbrae — a town in San Mateo county near San Francisco — to become an electrical contractor with a large warehouse space for his business located in Burlingame, California. In May 1983, three of Sully's six murder victims were discovered when 55-gallon drums turned up in San Francisco's Golden Gate Park , per SF Weekly. The barrels were sealed in concrete, and one was marked "toxic chemicals." Sully's fingerprints were found after the barrels were X-rayed and examined. 
When the Golden Gate barrels were opened, the remains of one man and two women were found inside: Michael Thomas, his common-law wife Phyllis Melendez, and teenager Brenda Oakden. According to The San Francisco Examiner, each were shot in the back of the head, and — as the authorities would later learn — they were not the first people Sully murdered.
The murder of Gloria Fravel
After Anthony Sully left Millbrae law enforcement, he reportedly developed a cocaine use issue and became financially involved in a Bay Area escort service run by Tina Livingston. In February 1983, three months before the Golden Gate Park barrels were found, Sully sexually assaulted and killed Gloria Fravel, one of Livingston's sex workers, at his Burlingame warehouse. Flavel's body was later discovered along Highway 35 in San Mateo County.
Sully then killed Michael Thomas, Phyllis Melendez and teenager Brenda Oakden. Thomas was also involved in sex work; Melendez, his romantic partner, had a criminal record linked to the trade; and Oakden lived with an escort employed by Livingston, according to legal documents related to the case. Sully's final two victims were Barbara Searcy, who was also a sex worker, and Kathryn Barrett, a drug dealer Sully and an accomplice tried to rob for cocaine.
All of Sully's victims were either shot, strangled, stabbed, beaten, or mutilated. Some died from a combination of multiple injuries. According to legal documents from the case, after Oakden died, Sully told Livingston thatthe only difference between a civilian and a member of law enforcement killing someone was that cops were permitted to do it. Someone who served with Sully on the police force, though, described him as an "average kind of guy" and "a middle-of-the-road officer," The San Francisco Examiner reported.
[Featured image by California Department of Corrections via Wikimedia Commons | Cropped and scaled]
Prints and plastic linked Sully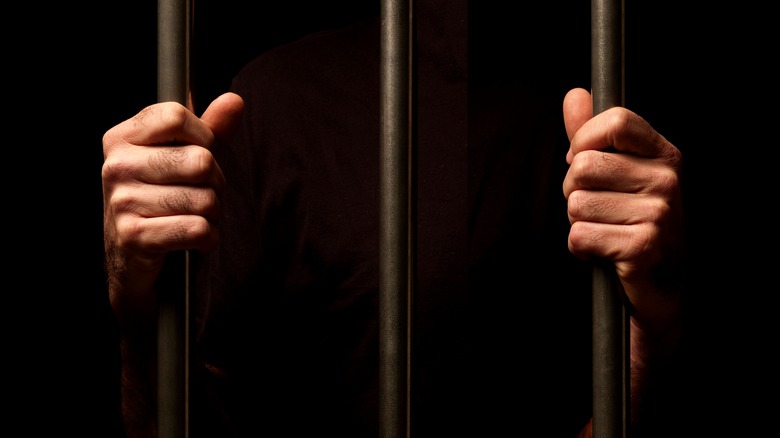 angelo gilardelli/Shutterstock
Among other evidence linking Anthony Sully to the case, one of the Golden Gate barrels reportedly came from a business near his warehouse. One of Sully's victims also mentioned visiting a man named "Jack" — Sully's nickname — in Burlingame before she died, and some of the bodies were recovered wrapped in plastic that matched plastic found in Sully's vehicle. Remnants of a cigarette discovered on one of Sully's victims, Kathryn Barrett, also matched a pack found on Sully's property. 
According to the prosecution, Sully was motivated by "drugs and sex" in all six killings, and when he was arrested, he was already awaiting trial for sexual and physical abuse of another sex worker who survived. Along with Sully, three other people were arrested and charged as accomplices in the six crimes — including Tina Livingston, the escort service owner, and two of Sully's employees. 
In June 1986, Sully was sentenced to California's death row, the Los Angeles Times reported that year. At the hearing, Sully — who pleaded not guilty — reportedly said, "I'm not a monster, a maniac, nor am I subhuman. I can and will say that I did not kill six people, but who will believe me?" Sully appealed the ruling in 1991 and in 2013, but both appeals were rejected. According to the California Department of Corrections, Sully died at San Quentin Rehabilitation Center at the of age 79 from natural causes.
If you or anyone you know has been a victim of sexual assault, help is available. Visit the Rape, Abuse & Incest National Network website or contact RAINN's National Helpline at 1-800-656-HOPE (4673).
If you or anyone you know needs help with addiction issues, help is available. Visit the Substance Abuse and Mental Health Services Administration website or contact SAMHSA's National Helpline at 1-800-662-HELP (4357).