The Tragic 1989 Death Of David McCallum's Son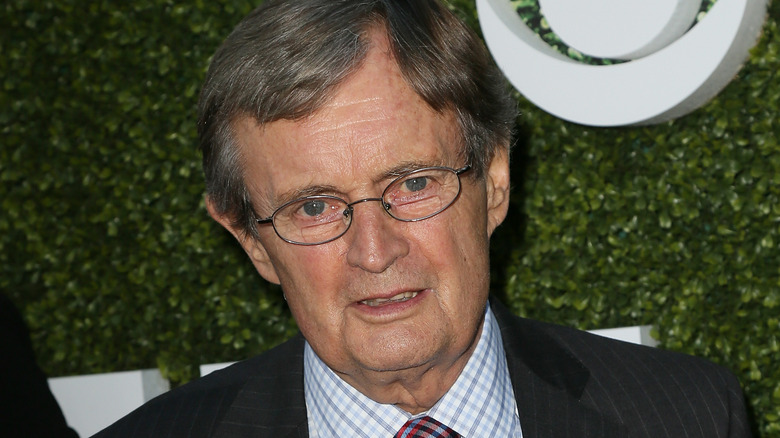 David Livingston/Getty Images
Actors have lots of ups and downs in their lives, and the same can be said of David McCallum, who died in September 25, 2023 at the age of 90. In his decades-long career, the Scottish actor starred "The Man From U.N.C.L.E." in the '60s and more recently in "NCIS." But tragedy struck the star in 1989, when his adopted son, Jason McCallum, died from an accidental drug overdose, the Los Angeles Times reported. Referring to the death of his son, David told the Belfast Telegraph in 2016, "You never come to terms with the death of a child. The pain is very real, but it's like an ache that turns into anger."
Per the LA Times, Jason was found dead in his Los Angeles area apartment. According to his toxicology report, there was "acute multiple drug intoxication" and he died from the "ingestion-injection of drugs." Meanwhile, homicide and suicide were ruled out, according to an LA County coroner's office representative. Years later, David told the Belfast Telegraph, "[T]here's a frustration that you couldn't really have done anything about it, which makes it even worse. In the final analysis, [Jason] had the life he had. You just have to accept it."
David and Jill Ireland adopted Jason in 1963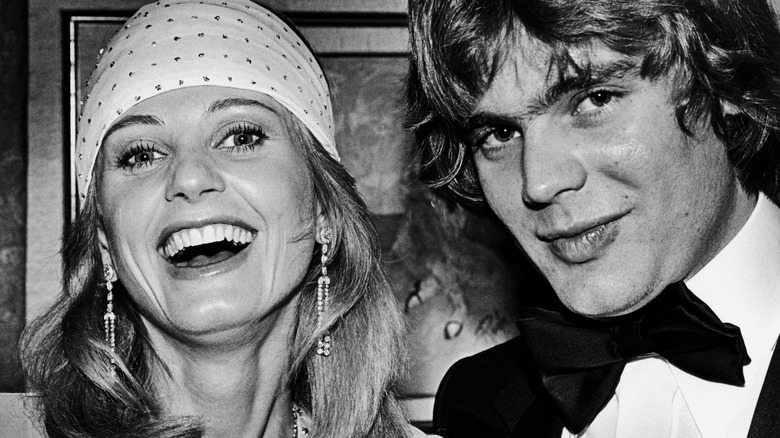 George Rose/Getty Images
In 1962, David McCallum adopted Jason McCallum with his first wife, Jill Ireland. After Ireland and David split in 1967, she married actor Charles Bronson, and Jason used both McCallum and Bronson as a last name. Compounding the tragedy, the February before Jason died, Ireland was informed her cancer — which went into remission after a 1984 mastectomy — had returned in her lungs. She was hospitalized in March and died in May 1990. According to the Los Angeles Times, both David and Bronson helped carry Jason's casket, and Jason's biological mother, Vicky, attended the ceremony. 
In her 1989 book "Life Lines," Ireland wrote that Jason experiened substance abuse problems as a teenager. She also said it was Vicky who told her about Jason's family history of substance use issues. The year before she died, the actress told the LA Times, "It was [in Jason's] DNA. Drugs will kill you. They may not kill you while you're taking them, but the body can only take so much. It's a runaway thing. Who knows when the last pill you took will put you over the top?" 
He had 'regret' over Jason's death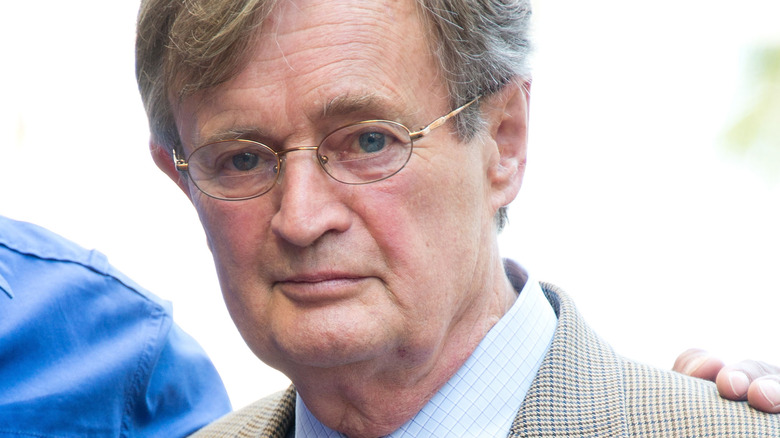 Amanda Edwards/Getty Images
Per a 2010 The Mirror report, David McCallum said he never fully recovered from the loss of his adopted son and has "regret" over not being there "during the time leading up to his death." But the sadness was tempered somewhat when he learned Jason was a posthumous father. News of Jason's son and David's grandson, Tory, came to the actor via Tory's mother, who was living with Jason when the fatal overdose happened. 
"I didn't know Jason had posthumously become a father until a card arrived in New York a few months after his death," David said. "It was from a young woman who had been living with him, telling me they had a son. He's in his early 20s now and I hope he turns out to be as fine a person as his dad." Despite the sad end to his life, David remembered the good times with Jason, too. "I had some fantastic times with [Jason] and his lasting legacy is a son, Tory, who has become friends with my sons," he said. 
Still, David regretted not being able to help Jason more when he could. "Jason got in with a certain type of people within show business and there was a drug culture going on," the actor said. "[Jason] became part of that drug culture and it killed him."
If you or anyone you know needs help with addiction issues, help is available. Visit the Substance Abuse and Mental Health Services Administration website or contact SAMHSA's National Helpline at 1-800-662-HELP (4357).
If you or someone you know is struggling or in crisis, help is available. Call or text 988 or chat 988lifeline.org.