What's Come Out About Terry Funk Since His Death
Pro wrestling legend Terry Funk died on August 23, 2023, at the age of 79. Since then, two legends of Funk's sport, wrestler Jon Moxley, and retired wrestler Jesse Ventura have opened up about their admiration for the star. In his more than 50-year career in the ring, Funk competed both in the United States and Japan, and in 2009, he was inducted into the WWE Hall of Fame. Funk's last match was in 2017, just six years before his death.
The day Funk's death was announced, another famous wrestler, Mick Foley called Funk "the greatest wrestler I ever saw ... There will never be another like him," in a tweet. When Funk died, no cause of death was announced but in 2021, another pro wrestling star, Don Muraco, confirmed on his podcast that Funk lived with dementia and had other health issues, Fightful reported. In 2023, Funk's manager, Timothy Beal told CBS News his client had been "in bad health for some time," and that Funk lived in a nursing home when he died.
Ventura's Substack tribute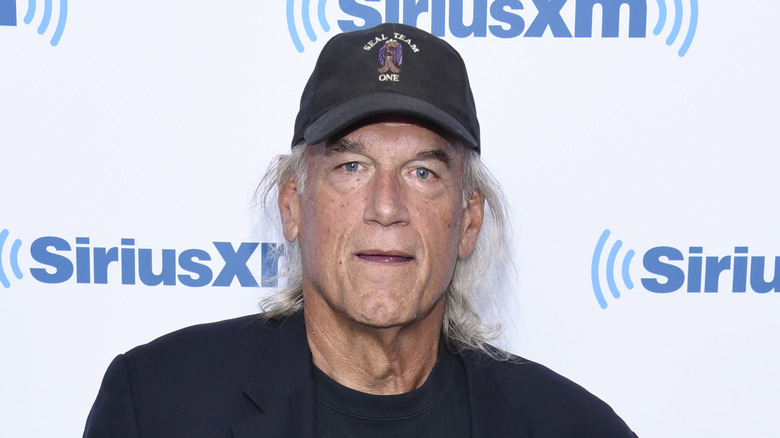 Matthew Eisman/Getty Images
On August 30, 2023, fellow wrestling legend and Minnesota politician Jesse Ventura taped a video tribute to Funk on Ventura's Substack, "Jesse Ventura's Die First Then Quit." In the clip, Ventura points out Funk was from a wrestling family — both Funk's father and brother, Dory Funk Sr. and Dory Funk Jr., were wrestlers. "Terry Funk was a pro's pro," and made for the world of wrestling, Ventura said.
The one-time Minnesota governor then shared a Funk memory from when Ventura was barely more than a rookie. At that time, "Terry Funk was the NWA World Heavyweight Champion," Ventura said. The two were set to wrestle to a one-hour draw, but Ventura was sick. Ventura offered to let Funk pin him just 25 minutes into the hour-long match, but Funk wouldn't have it. According to Ventura, Funk said, "We're gonna get through the hour, just follow me."
"Terry Funk made me look like the greatest wrestler in the world ... Terry Funk, you wore the championship with pride, you did it with dignity, and as the song goes, nobody does it better," Ventura added. "I had all the admiration in the world for him," he said.
Moxley called Funk a 'GOAT'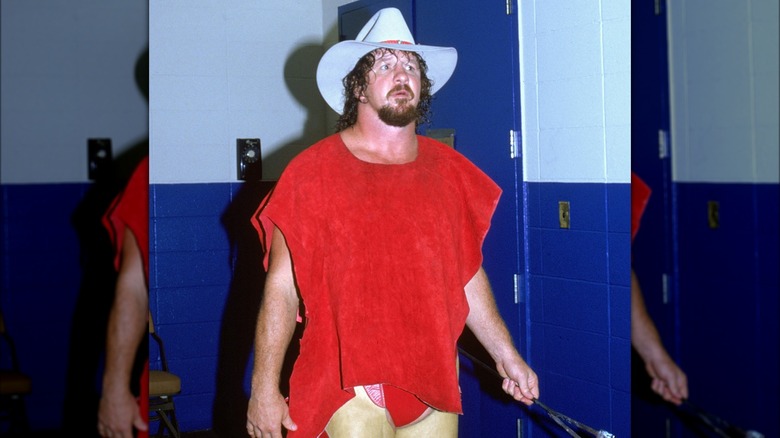 B Bennett/Getty Images
A short time after Terry Funk died, on August 30, 2023, current AEW wrestler Jon Moxley weighed in on his three WWE GOATS speaking on the "Bleav in Pro Wrestling" podcast. Along with Funk, Moxley mentioned Chris Jericho and Bryan Danielson. But Moxley had this to say about Funk: "I don't see how you can call him anything but the greatest to ever do it. He's just so inherently Terry Funk and so versatile. Terry Funk was not playing wrestler. Terry Funk was 100% real about everything he was doing — all the choices that he made in the ring, everything he did. There will just never be another one quite like him. Terry Funk is just the man," Moxley said. 
Later Moxley added, "Terry Funk was here a couple weeks ago, and now he's not. Anytime you get the chance to see these great wrestlers, you should stop and pause and think about how fortunate you are to be seeing this." Funk was laid to rest next to his late wife Vicky Ann, at Dreamland Cemetery in Canyon, Texas, according to Find a Grave.