The Real Reason Jesse Ventura Retired From Wrestling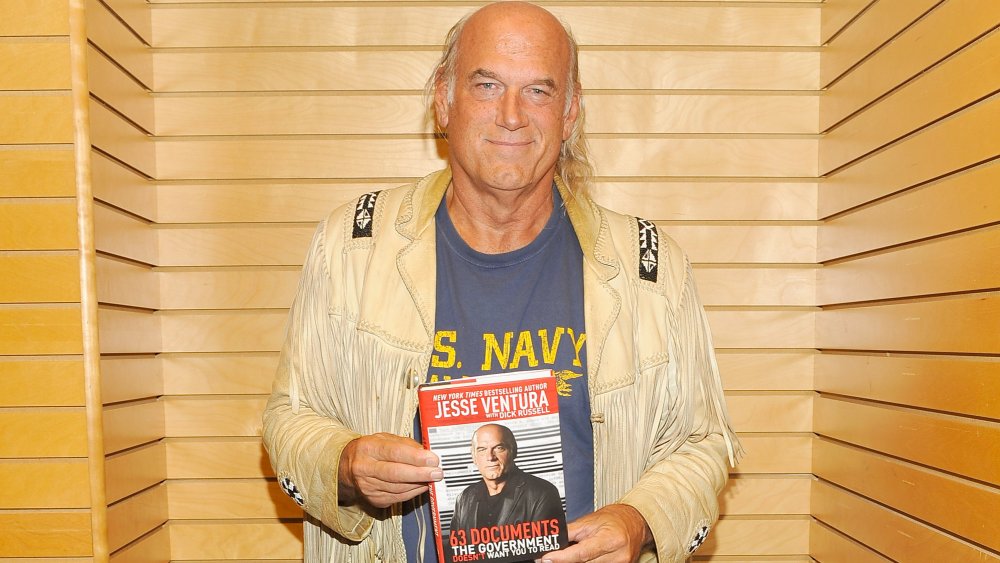 John M. Heller/Getty Images
Jesse Ventura has been so busy serving as the Governor of Minnesota, hosting a TV show about conspiracy theories, writing books about conspiracy theories, and getting his HuffPost articles about conspiracy theories taken down (according to City Pages) that you might have forgotten that he was once one of the world's biggest wrestlers. His official WWE bio says that Jesse "The Body" Ventura's "election in 1999 was the political news story of the year." Fellow Minnesotan Garrison Keillor got a satirical novel out of the situation, Me: By Jimmy "Big Boy" Valente. ("The joke starts to wear thin," wrote Publishers Weekly.)
In the ring, Ventura was part of the famed East-West Connection tag team with a wrestler named Adrian Adonis, which dominated in the early '80s. He also had legendary feuds with opponents like Ivan Putski, Tony Atlas, and Bob Backlund, among other wrestlers who've now retired and no one recognizes anymore. He was an announcer for the WWE (then the WWF) from 1985-1990, during which time he gained a name for himself as a controversial voice, a straight-shooter who called it like he saw it and didn't give a rat's rump about political correctness. There is probably no other wrestler who made better use of his post-career fame than The Body. But why exactly did Jesse Ventura call it quits in the ring back in 1984?
Jesse Ventura believes his pre-wrestling job is responsible for ending his career as 'The Body'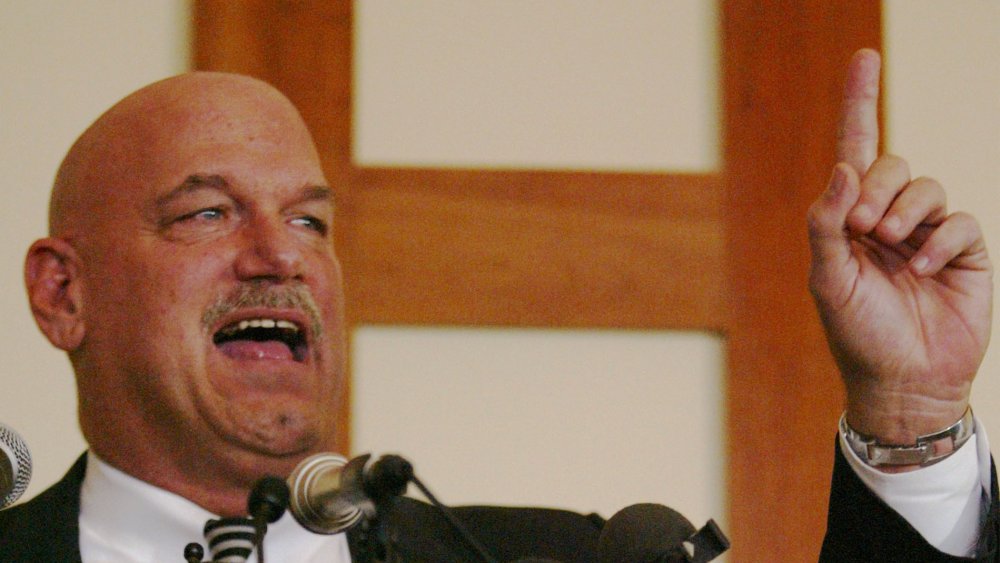 Mike Ekern/Getty Images
Ventura retired from the world of professional wrestling in September 1984 after doctors found blood clots in his lungs, and he believes the clots could be attributed to the job he did before he became The Body. From 1969-1975, Ventura served in the Vietnam War as a Navy SEAL diver. (Side note: Jesse Ventura's coolest job, both pre- and post-wrestling was, hands down, bodyguard for The Rolling Stones, which News Hub says he did every time they came through Minneapolis from 1978 to 1980.) As reported in Borderzine, Ventura believes that his lung condition was due to exposure to the defoliant chemical Agent Orange, which, according to the L.A. Times, killed or maimed over 400,000 Vietnamese and caused birth defects in as many as a half a million children after its use.
Ventura gave wrestling one final go in 1985, when he hopped back in the ring to form a tag team with "Macho Man" Randy Savage (whose rap career, while short-lived, was dope, btw). He also teamed up with "Rowdy" Roddy Piper and "Cowboy" Bob Orton in December of that year, and although the three triumphed over the delightfully redneck trio of Uncle Elmer, Hillbilly Jim, and Cousin Luke, his comeback bid ultimately failed, and Ventura moved on to those greener and weirder pastures we've previously mentioned.
Ventura's lung problems were the 'lowest point' of his life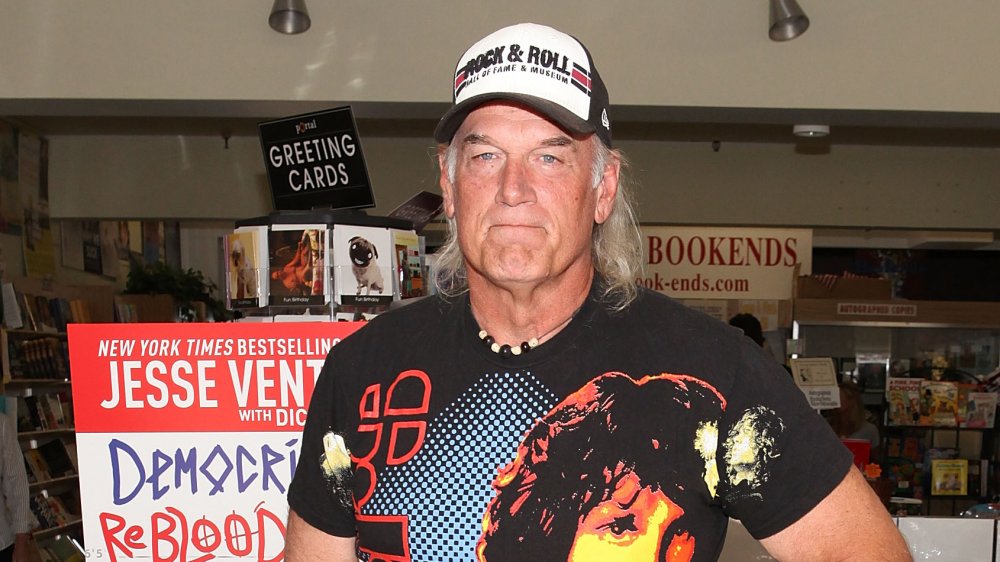 Manny Carabel/Getty Images
In 2002, Jesse Ventura was hospitalized for what spokesperson John Wodele said was "a recurrent blood clot in his lungs." According to CNN, the matter was being taken very seriously, but the then-Minnesota Governor was still in good spirits. "When I spoke with the first lady, she assured me that the governor was in a very good mood. He is communicating," said Wodele.
Despite his good mood at the time, however, the episode took him back to the moment that he considers the "lowest point" in his life: back when he was first diagnosed with the lung problems that forced him to retire from wrestling. The condition couldn't have come at a worse time. He and Hulk Hogan were set to throw down in Los Angeles that night in 1984, but the blood clots had other plans for Jesse. "It cost me a huge amount of money," he said. "That was the lowest point also because I was critical for six days, and my wife had to fly to San Diego to be at my bedside."
The Body said he wasn't afraid to die, thanks to the training he'd received in the Navy. "And you know why else I'm not afraid of it? Because so many lesser individuals have done it." Harkening back to his days as a rock and roll bodyguard, he added: "In the words of Jim Morrison, no one gets out of here alive."