The 2 States With The Most Banned Books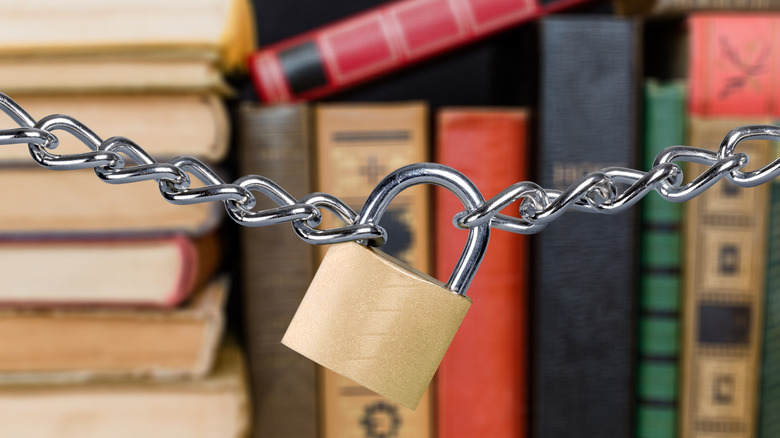 Billion Photos/Shutterstock
In many ways, it's amazing to think that books can be banned at all. But such is the power of the written word, personal expression, knowledge otherwise unknown, and connecting to others by reading their stories, whether true or fiction.
Like many other countries, the United States — a land where free speech is enshrined in its constitution — has banned books as long as it has printed them. Many such books have made their way to court, like James Joyce's "Ulysses" in 1933. Many are also considered literary masterpieces, like "To Kill a Mockingbird," "The Color Purple," "Beloved," "The Catcher in the Rye," "Of Mice and Men," and hundreds of others, which can at least make banned authors take comfort in their company.
Every year, more books get banned as more books get published. Oftentimes, banned books target children and are considered unsuitable because of language or sexual content, which is admittedly far more understandable than banning adult books. As The Washington Post describes, this is especially the case for children's picture books. But even for adults, Arizona State University cites numerous reasons why books don't make their way into libraries or stores, including religious or racial reasons, depictions of "witchcraft," certain sexual content, political biases, etc. And in the U.S., two states far outstrip the rest in terms of the number of banned books: Texas and Florida. Many of their banned books target children or tackle racial issues.
Texas and Florida top the list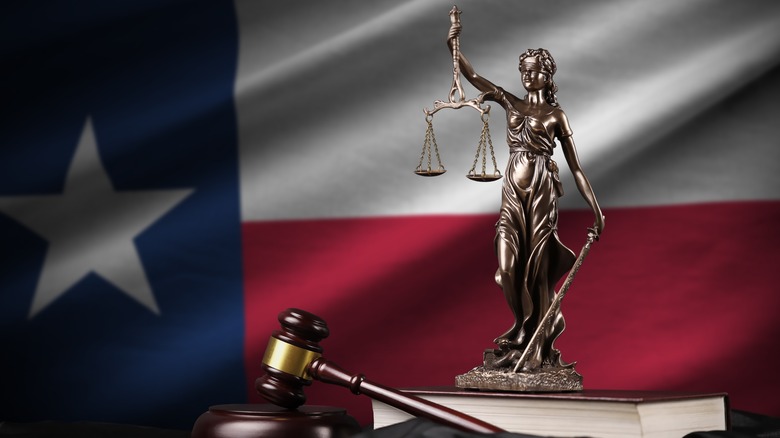 Mehaniq/Shutterstock
World Population Review has a full list of the number of banned books in the United States, per state, compiled in February 2023. Texas stands way ahead of the pack at a whopping 801 banned books, followed by Florida at 566 books. Tennessee has the third most banned books at 349, and after that the number of banned books peter off sharply and stay low, starting with Oklahoma at 43 banned books. It's important to note that more than half of the states have zero banned books. However, even in those states — taking Connecticut as an example, per CT Insider — calls to ban books can still exist, and are generally on the rise. The Connecticut Library Association is currently facing 35 challenges to books in both school and public libraries, a number about twice as high as in 2022.
Differences in banned books exist between states because decisions about bannings typically fall to the local or state level, as the First Amendment Museum explains. It's true that in some cases the federal government has gotten involved, like in the aforementioned "Ulysses" case, but more often than not such involvement is rare. As far as calls to ban books are concerned: Anybody can do it — it's simply a matter of contacting legislators or being vocal about things, per Book Riot. Libraries, school districts, retailers, publishers, and institutions: All of these entities can be targeted for bans.  
Increasing calls to ban books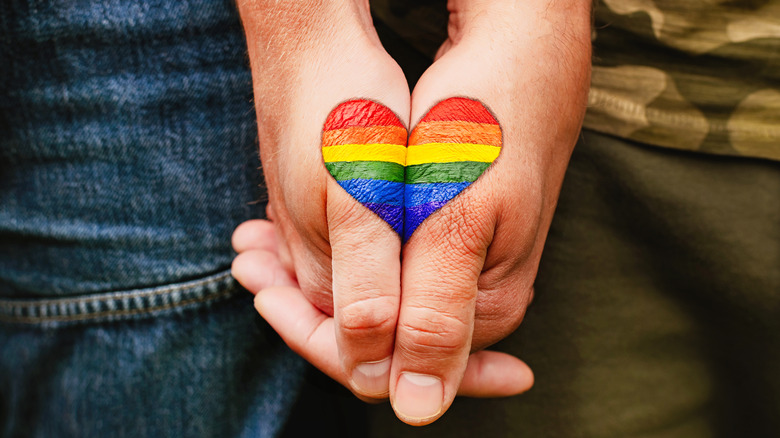 LikClick/Shutterstock
Percentages tell a large portion of the story of the rise of book bannings and challenges to books, as Pen America details. Overall, the first half of the 2022 to 2023 school year saw an increase of 28% in the number of unique banned books across the U.S., which includes 1,477 individual bannings. However, 874 of those books were the same title, which means that those challenging books targeted the same books 59% of the time. 
Predictably, the reasons cited for bans reflect current societal shifts within the U.S. LGBTQ+ themes account for 26% of all banned book topics, and 17% involved issues related to abortion, teen pregnancy, sexual assault, and the like. Racial issues account for 30% of all banned books, which the Texas Tribune clarifies includes university or institutional titles discussing critical race theory. Health and well-being topics account for 38% of banned books, while 30% relate to death and grief, specifically. The top reason for bannings, however, is violence at 44%. When looking at who is calling for bans and in what states, it's important to note that 70% of parents across the country in 2022 outright opposed bans.
"This censorious movement is turning our public schools into political battlegrounds, driving wedges within communities" The Guardian quotes Suzanne Nossel, chief executive officer of Pen America, "forcing teachers and librarians from their jobs and casting a chill over the spirit of open inquiry and intellectual freedom that underpin a flourishing democracy."