How Many Medals Does Mary Lou Retton Have?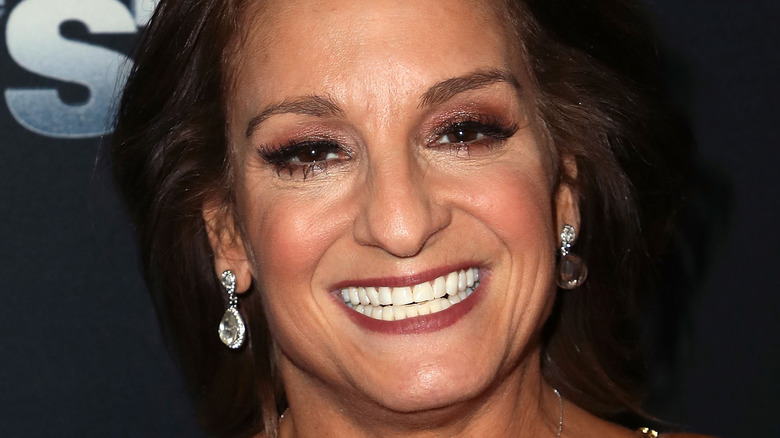 David Livingston/Getty Images
In the summer of 1984, Mary Lou Retton made history. But on the night of August 4, during the Summer Olympics in Los Angeles, it was far from certain that she would succeed. She was head-to-head against Romanian gymnast Ecaterina Szabo, who had a slight lead in the all-around competition, according to the Associated Press. Retton "couldn't worry" about Szabo's score, she told the outlet, since she "couldn't do anything about it." As Retton began her run toward the horse vault the world held its breath, wondering if it was going to happen. Retton stuck her landing after sailing and twisting through the air.
The score: 10. It helped her edge out Szabo and become the first U.S. woman to win gold in the individual all-around gymnastics competition. That summer, she collected a total of five Olympic medals and immediately became a bona fide superstar. But less than two months earlier, it looked like her Olympic dreams wouldn't even come true.
An injury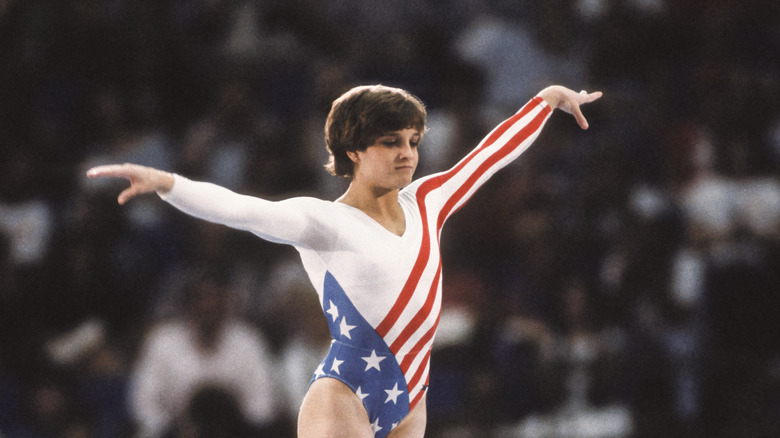 David Madison/Getty Images
In June 1984, Mary Lou Retton was practicing her floor routine in Houston, Texas, where she was living with her coach Bela Karolyi and his wife Marta. Suddenly, she experienced knee pain. "I felt something in my knee," she told Gannett News Service. "But so what? I had a past injury and you have to perform with a little pain anyhow." But this turned out to be serious. On June 15, a little more than six weeks before winning Olympic gold, a Virginia surgeon performed arthroscopic surgery on Retton's right knee to repair a piece of cartilage that had broken loose. The doctor told her she wouldn't be going to the Olympics that year.
She proved him wrong. Not only did she take the individual gold, she helped lead the U.S. female gymnastics team to a silver and then won an individual bronze in the uneven bars and floor and another silver in the vault.
Retired at 18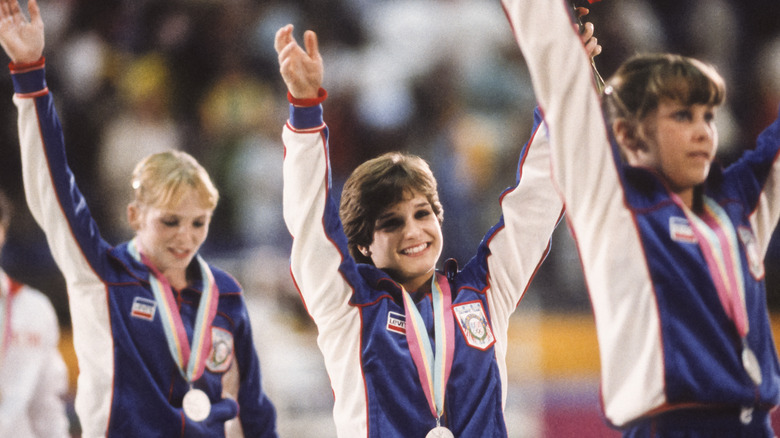 David Madison/Getty Images
Mary Lou Retton came in with a bang in 1983 when she won the American Cup, and she ended her career the same way in 1985 with another win at the national competition. "Winning that meant more to me than anything I think, really, in my career, because even going into the Olympics I was a relatively unknown gymnast, and I wasn't supposed to win," she told NBC Sports in 2016. "And then going into '85 American Cup, I was supposed to win. That's a whole different mindset."
Retton's career ended with her retirement in September 1986 at age 18. She won a total of three American Cups, the all-around title at the 1984 National Championships, and two U.S. Gymnastics Federation American Classics. She was also the only American to win the Japanese Chunichi Cup. "My decision to retire was based on my feeling that I have achieved the goals as a gymnast that I set out for myself several years ago," Retton said at a news conference in 1986, per the Associated Press.