Sad Details About Famous Film Score Composers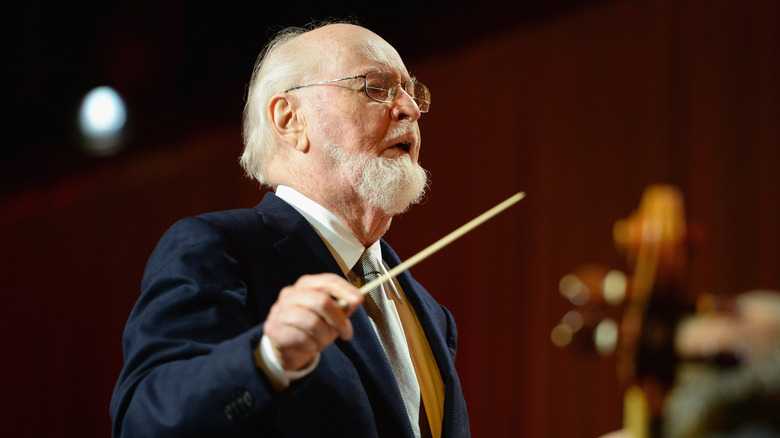 Michael Kovac/Getty Images
More often than not, the media is most interested in the pain and strife of beloved actors, actresses, and maybe writers or directors. However, below-the-line talents are just as susceptible to personal struggle, including the often underappreciated community of film composers. Their talents have given us melodies and motifs that remain implanted in our brains.
From deaths in their family to various illnesses or addictions, plenty of renowned film composers have dealt with their own trials and tribulations. For some, it would shape them into the composers they are today. You may even hear it in their music. For others, it would end their careers prematurely. From household names to underrated talents, their triumphs and tragedies will have you rethinking the seemingly humble life of a film score composer.
James Horner died in a plane crash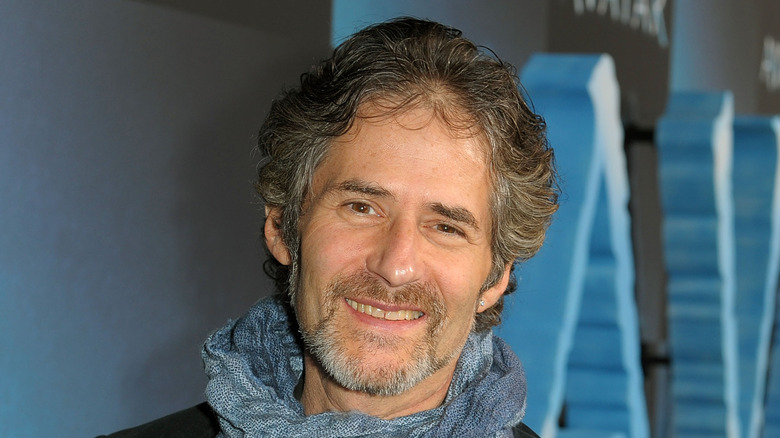 Kevin Winter/Getty Images
With 10 Oscar nominations to his name, James Horner was one of the foremost composers in modern film music. His work on "Titanic" still holds the record for the highest-selling orchestral soundtrack ever, while other scores like "Braveheart" and "Legends of the Fall" have racked millions of streams on Spotify. His sweeping orchestrations and heartfelt melodies defined the sound of modern blockbuster epics, a genre he would continue to define with his lauded work on "Avatar."
Sadly, Horner's life was shockingly cut short in 2015. An experienced pilot, Horner was flying one of his own planes in southern California when, after several rapid changes in altitude and flight speed, he crashed in a remote area of Ventura County and died shortly after. The National Transportation Safety Board attributed the crash to Horner flying too close to terrain. They also noted that the composer's toxicology report included butalbital and codeine, drugs often combined to treat headaches that potentially hinder one's ability to operate machinery. Ultimately, medical examiners ruled the crash as an accident.
At just 61 years old, Horner still had projects in the pipeline. His final three scores, "Southpaw," "The 33," and "The Magnificent Seven," were released posthumously. According to director James Cameron, Horner was also committed to composing the remaining "Avatar" sequels, which will now be helmed by Horner's "Avatar" collaborator Simon Franglen.
Trent Reznor was once addicted to alcohol and cocaine
Jerod Harris/Getty Images
After collaborating on the score for "The Social Network," Trent Reznor and Atticus Ross became one of the most sought-after duos in Hollywood. However, long before he became an Oscar-winning composer, Reznor was the original frontman of popular hard rock outfit Nine Inch Nails.
Following the release of their debut record, "Pretty Hate Machine," Reznor began exploring ideas for "The Downward Spiral," a concept album about self-destruction and suicide. Little did fans realize that these themes came from Reznor's own dark mental state at the time. He began succumbing to depression that was exacerbated by the death of his maternal grandmother; however, the artist refused to be medicated or seek professional help. He would numb his pain by indulging in alcohol and cocaine during the "Downward Spiral" album tour, which lasted two and a half years.
This party lifestyle would go on for half a decade and well into Reznor's next NIN album, "The Fragile." While touring the record, the musician overdosed on white heroin after mistaking it for cocaine. "I had become a terrible addict," Reznor recounted to Kerrang! in 2005. "... there was a decision to be made, which was either to get better or to die." In 2001, Reznor entered a rehab facility and has been sober ever since.
John Williams' first wife, Barbara Ruick, passed away at 41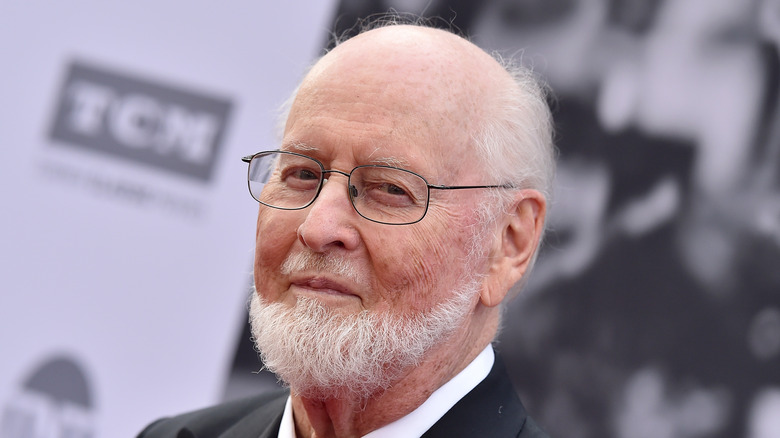 Axelle/bauer-griffin/Getty Images
What else can be said about John Williams? There isn't a soul unfamiliar with the virtuoso's untouchable slate of iconic themes. However, what you may not know is that Williams was inspired to commit to his career in film scoring after the loss of his first wife, actress and singer Barbara Ruick. After 18 years of marriage, Ruick died from a sudden brain aneurysm in 1974. The year of her passing, he dedicated a then in-progress violin concerto in her memory.
At this point, Williams had composed several film scores and even won an Oscar for "Fiddler on the Roof." However, at a 2014 event hosted by the Academy of Motion Picture Arts and Sciences, the composer recounted not having a clear career path. "I didn't know what I was doing," Williams said. "[Her death] was a huge emotional turning point in my life ... one that resonates with me still and taught me about who I was and what I was doing and what it meant." The year after her death, Williams would collaborate with then-rising director Steven Spielberg on the score for "Jaws". Williams would remarry in 1980.
Pinar Toprak was once over $100,000 in debt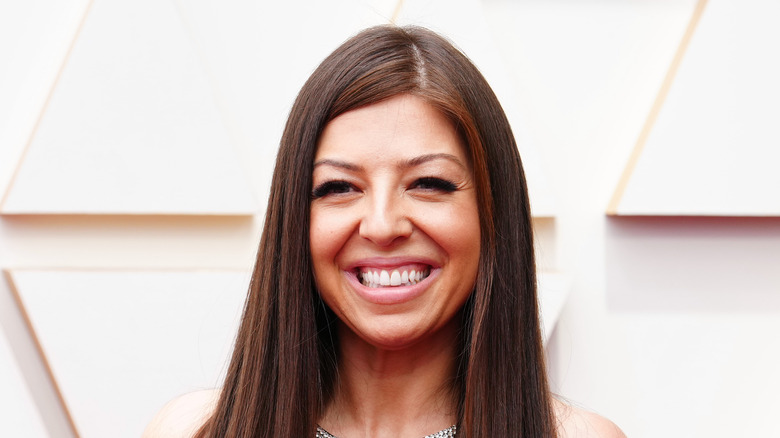 Jeff Kravitz/Getty Images
Pinar Toprak may not be a household name but that should not discount her success. Toprak's work on "Captain Marvel" made her the first woman to compose music for a billion-dollar blockbuster. However, not too long before her Marvel Studios hit, the Turkish-American musician was in dire straits.
Toprak thought she had hit her big break when Dean Devlin, writer-producer of "Independence Day," hired her to helm the score for "Geostorm," his next disaster film. Toprak, who was greatly inspired by "Independence Day" as a teenager, put months into composing an epic orchestral soundtrack. However, poor test screenings led to Warner Bros. Pictures ordering expensive reshoots helmed by a new creative team. In the process, Toprak was permanently replaced with Lorne Balfe.
Her firing, on top of caring for her two children, sank Toprak into over $100,000 of debt. After a while, she wondered if she would ever be hired again. "There is usually a testing moment in your career, where you could either go this way or that way," she explained to Alta Journal. "["Geostorm"] taught me how much I loved what I did and how, no matter what, I was going to do it." Toprak persevered and, in 2018, began contributing music to a little-known video game called "Fortnite."
Johann Johannsson passed away at 48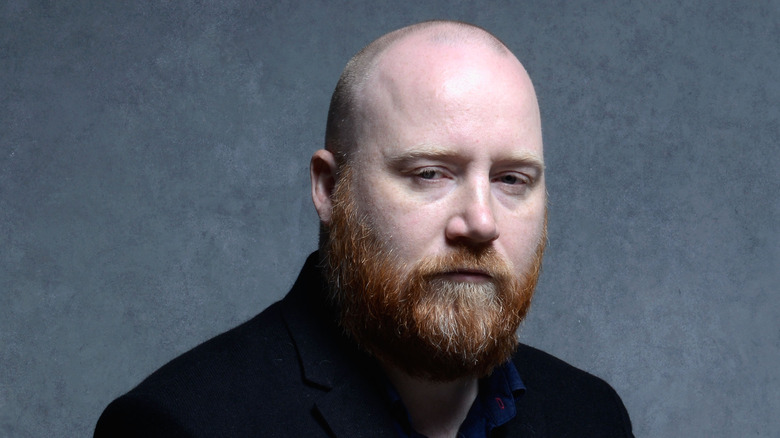 Jeff Vespa/Getty Images
After back-to-back Oscar nominations for "The Theory of Everything" and "Sicario," Jóhann Jóhannsson was a composer on the rise. Following years of solo work, the Icelandic musician and producer would contribute some of the most visceral scores in modern film, notably his work on Denis Villenueve's "Arrival."
The film world was excited to see what the future had in store for Jóhannsson, so it sent ripples through the community when, in 2018, it was announced he had been discovered dead in his Berlin apartment. At just 48 years old, the composer died of heart failure from a combination of cocaine and flu medication. Tim Husom, Jóhannsson's manager, noted to The Hollywood Reporter that nothing had seemed wrong mere days before his death. In fact, Jóhannsson was already preparing his next assignment, Disney's "Christopher Robin," something outside of Jóhannsson's wheelhouse.
Many had kind words to share about Jóhannsson following his death, including "Mary Magdalene" collaborator Hildur Guðnadóttir. "As I sit here swimming in tears, I take comfort in feeling how much he touched people with his music," she told The Hollywood Reporter. 
Danny Elfman has permanent hearing damage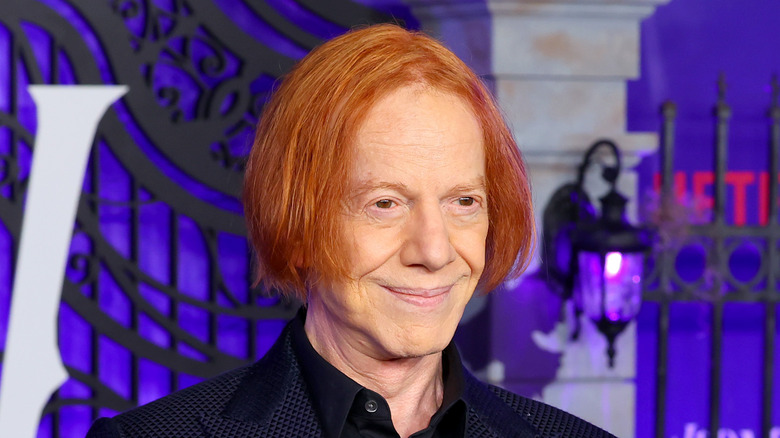 Leon Bennett/Getty Images
Fans have been longing for an Oingo Boingo reunion for several years, but lead singer Danny Elfman won't budge. Most people assume it's simply because he has moved on. His many musical collaborations with director Tim Burton elevated his career to the point that more people now associate him with his film music. However, it comes down to a much simpler reason — his days rocking it out on stage left him with permanent hearing loss.
In an interview with Yahoo promoting his orchestral concert series, "Danny Elfman's Music From the Films of Tim Burton," the former frontman was very forthright. "I can't physically get in front of that decibel level ever again," he insisted. "When I stopped doing Oingo Boingo, I knew that I would never get on that kind of concert stage ever in my life again without totally destroying my hearing — what was left of it." In a 2020 tweet, Elfman confirmed his hearing had not gotten better but that he is able to perform live with orchestras because they aren't as loud as a live band. Elfman has done this many times, including his now recurring "The Nightmare Before Christmas in Concert" series, in which he reprises the fan-favorite role of Pumpkin King Jack Skellington.
Burt Bacharach's daughter died by suicide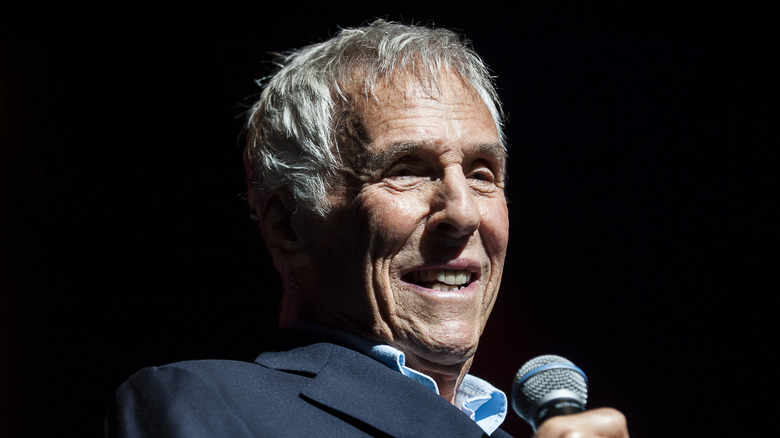 Nick Pickles/Getty Images
Along with being an extremely successful songwriter, Burt Bacharach also composed a scattering of film scores, most notably the charming Western comedy "Butch Cassidy and the Sundance Kid." One of his final works was also a film score and a project very close to his heart.
In 2007, Bacharach's daughter, Nikki, died by suicide at the age of 40. Born prematurely and with Asperger syndrome, she struggled with her autism for many years before succumbing to depression. Bacharach felt guilty about not recognizing her developmental disorder earlier, believing it to have been merely behavioral problems. So, when Bacharach had a chance encounter with director John Asher, who also had a child with autism, the two immediately bonded.
As it turned out, he had been interested in licensing one of Bacharach's songs for his new film, originally titled "Po," about a single parent raising a child with autism. The songwriter offered a discounted rate for the licensing and even offered to score the film. "It touched me very much," Bacharach told Variety. "I had gone through this with Nikki. Sometimes you do things that make you feel. It's not about money or rewards." The film, later titled "A Boy Called Po," would feature Bacharach's first score in over 16 years. He even wrote a new song for the film, "Dancing With Your Shadow," with lyrics by Billy Mann and vocals from Sheryl Crow.
Hans Zimmer's father died when he was a child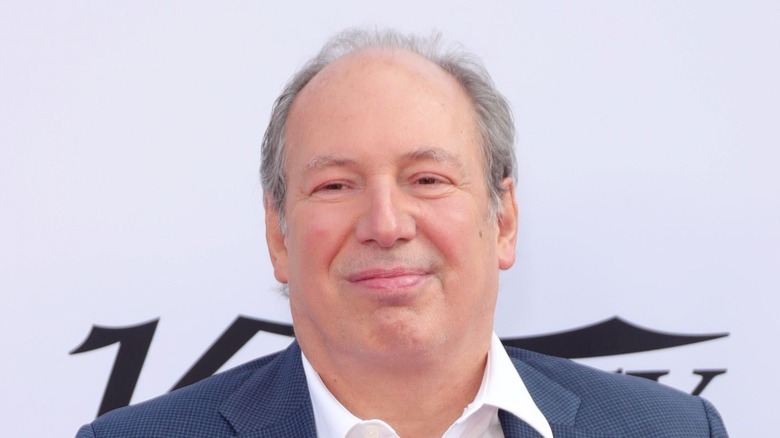 Leon Bennett/Getty Images
It is not an exaggeration to say that Hans Zimmer's music has changed the way film scores are made. He unabashedly intertwines traditional instruments with digital programming in a way few composers did before him. In fact, Zimmer has incorporated technology into his music since childhood. "My father was an engineer and an inventor," he told Mashable. "My father would think it was fantastic when I would attach chainsaws and stuff like that to the piano because he thought it was an evolution in technology."
When he was 6, Zimmer's father died unexpectedly of a heart attack while out jogging. His only way of coping with the loss was simply retreating into music. However, Zimmer's memories would resurface when he began working on 1994's "The Lion King." When he learned of Mufasa's shattering death scene, he felt the connection between Simba and himself. "I hadn't realized that even though my father died when I was six years old that I had never dealt with it," Zimmer told The Cutaway. "'Lion King' became a bridge to slowly let that seep out into the notes."
One piece in the score, titled "Remember Who You Are," has been described by Zimmer as a requiem for his father. Inspired by Mozart, his father's favorite composer, the piece underscores an adult Simba being guided by the spirit of his deceased father before returning to Pride Rock.
Bernard Herrmann died of a heart attack in his sleep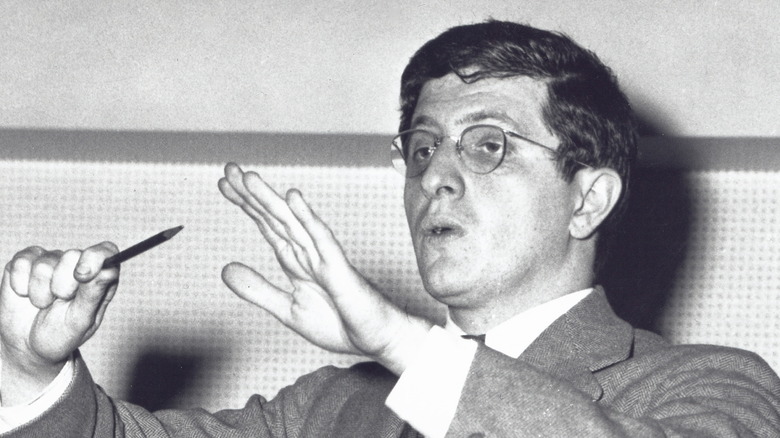 Michael Ochs Archives/Getty Images
There are few Golden Age composers whose careers had as wide a breadth as the great Bernard Hermann. From the groundbreaking compositions of Orson Welles' "Citizen Kane" to the screeching strings of Alfred Hitchock's "Psycho," Herrmann helped to sonically define the oeuvres of countless renowned filmmakers. Who else can say they worked on multiple films with visionaries like François Truffaut, Ray Harryhausen, and Brian De Palma?
In 1975, Herrmann was in the process of adding another notch to this belt: New York sensation Martin Scorsese. Despite a heart condition that appeared to be worsening, Herrmann traveled to Los Angeles to oversee the entire recording process on "Taxi Driver." The morning after his final session, the composer didn't wake up; he had peacefully died of a heart attack in his sleep.
At the time of his death, Herrmann had an entire year's worth of projects he was still attached to, including Larry Cohen's "God Told Me To." While in Los Angeles, Herrmann made a last-minute decision to meet Cohen and screen an early cut of the film, during which he took notes and even began conceptualizing the music. Sadly, Herrmann wouldn't compose a single note.
Elisabeth Lutyens suffered multiple physical breakdowns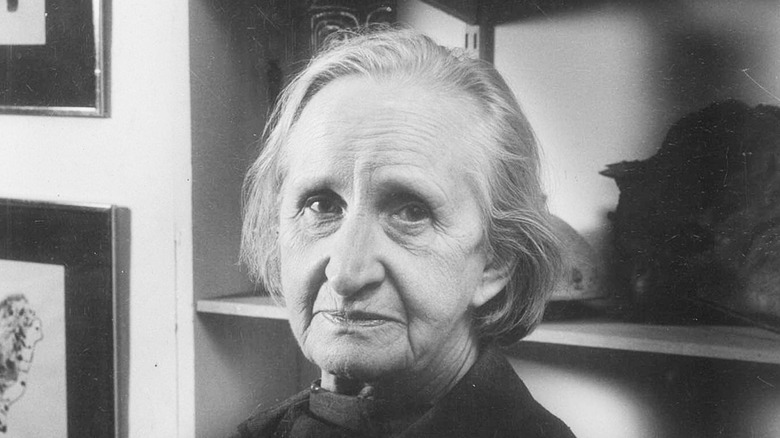 Conrad Clark/The Lutyens Trust
In the history of film music, Elisabeth Lutyens is an especially overlooked trailblazer. Her embrace of unconventional styles of music was ahead of its time against a stuffy, post-war English music scene. This was especially true of film music; she composed so many scores for horror production company Hammer Film that she became known as the "Horror Queen."
Lutyens initially found success as a composer of concert works before transitioning into film and radio so she could support her family. Lutyens and her then-husband, Edward Clark, were staunch supporters of the musical avant-garde, a controversial position that discouraged people from commissioning their work. The couple struggled financially while Lutyens also bore the responsibility of household chores and caring for her three children. This immense pressure came to a head in 1942 when Lutyens suffered a physical breakdown.
A year later, Lutyens returned to London ready to start over. However, by 1948, she would endure a second breakdown, this one caused by alcoholism and pressures to abort what would have been her fifth child. Though she would temporarily recover again, her alcohol addiction came back toward the end of her life in the 1970s, this time supplemented by an addiction to various medications. Right as she began receiving well-overdue recognition for her work, Lutyens died of a stroke in 1983.
Alan Menken lost his closest collaborator to AIDS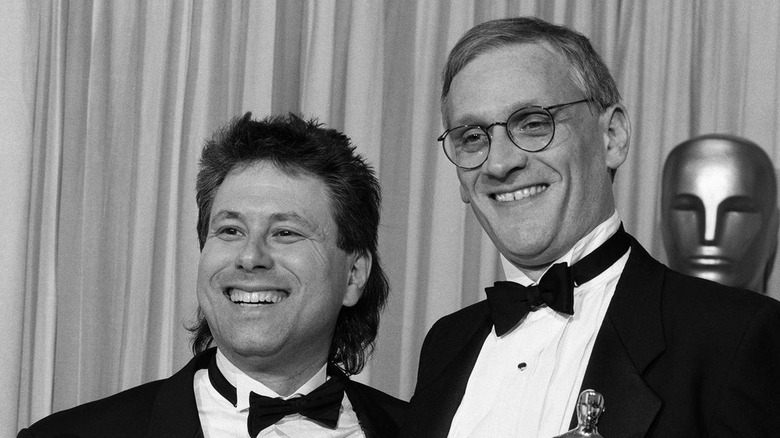 AMPAS
Sometimes, a good composer needs a good lyricist. Alan Menken is a talented musician in his own right, but even he would agree that some of his best work came from working alongside Howard Ashman. The two musical theater artists would pen some of Disney's most beloved songs, like "Part Of Your World," "Be Our Guest," and "Friend Like Me."
Amidst all of their success, Ashman was struggling behind the scenes. He had been diagnosed with AIDS while working on "The Little Mermaid" in 1988, unbeknownst to his Disney colleagues. By the time production began on "Beauty and the Beast," his health had visibly deteriorated. In response, the film's artists moved part of their operations to Ashman's home in upstate New York and, eventually, St. Vincent's Hospital in Manhattan. In 1991, not long after completing his work on "Beauty and the Beast," Ashman passed away at age 40.
"Howard's [death], for me, is the most personally difficult and his spirit remains very, very present still," Menken told NPR. The composer still frequently revisits Ashman's lyrics, whether it be through Disney's live-action remakes or lively stage adaptations. He wrote the score for "Howard," a 2020 documentary focused on Ashman's life and legacy. "Oh my god, was it a labor of love," Menken continued. "I wanted music that, if he was directing it, he would have wanted to put in there."
Henry Mancini died of pancreatic cancer working on his first musical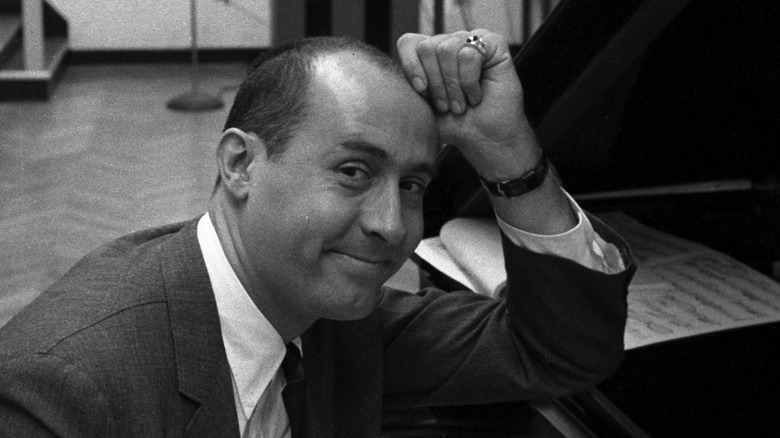 Ben Martin/Getty Images
Nobody could come up with a theme song quite like Henry Mancini. Once you begin snapping to the "Pink Panther" theme, you can never stop — that is unless the bass line of "Peter Gunn" steals your attention. Mancini has left an indelible mark on television music, but his lush string sections and traipsing jazz melodies made him a multifaceted talent on film, from beloved songs like "Moon River" and "Charade" to memorable scores in "Touch of Evil" and "Mommie Dearest."
Mancini composed the music for 1982's "Victor/Victoria," a musical comedy starring Julie Andrews, and won an Oscar the following year alongside lyricist Leslie Bricusse. It wasn't surprising then that, soon after, director Blake Edwards optioned the theatrical rights. However, he slept on them until 1993 when an aging Julie Andrews suggested it was now or never. Mancini, who had flirted with doing musical theater for years prior, returned to write new material and ran with it, composing 25 new songs for the production.
However, in February of 1994, Mancini was diagnosed with pancreatic cancer. With only months to live, Mancini was determined to continue working on "Victor/Victoria," believing it to be a form of therapy. However, just a few months later, Mancini passed away from health complications. Some of his songs would make it into the final production, while composer Frank Wildhorn composed additional songs.
If you or anyone you know needs help with addiction issues, help is available. Visit the Substance Abuse and Mental Health Services Administration website or contact SAMHSA's National Helpline at 1-800-662-HELP (4357).
If you or someone you know is struggling or in crisis, help is available. Call or text 988 or chat 988lifeline.org.