Priscilla Presley Was Less Than Thrilled About Lisa Marie's Marriage To Michael Jackson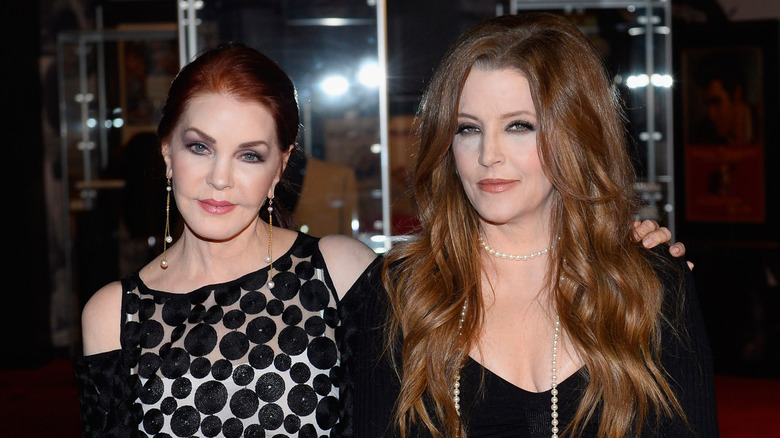 Bryan Steffy/Getty Images
Nearly a week after Lisa Marie Presley, Elvis Presley's only daughter, secretly wed Michael Jackson, she finally confirmed the rumors to her mother Priscilla Presley. It was the spring of 1994 and Jackson was in the midst of fending off child sex abuse allegations and recovering from an addiction to painkillers, according to "Michael Jackson: The Magic, the Madness, the Whole Story, 1958 – 2009." "Can't you see what he's up to?" Priscilla asked her daughter. "It's so obvious ... Timing. Hello?... My God. Use your instincts ... What does your gut tell you?" Priscilla believed Jackson was using her daughter to prop up his tarnished reputation and she was very upset about the marriage. Lisa Marie, rebellious by nature, told Priscilla to butt out.
Lisa Marie should probably have listened to her mother, who had lived through something similar. "We had issues over it because of my experience of marrying somebody with that same iconic status and in a strange way maybe history was repeating itself," Priscilla told The Guardian in 2012. "At that point, the right thing to do would have been to bite my tongue, but I didn't bite my tongue."
Mother knows best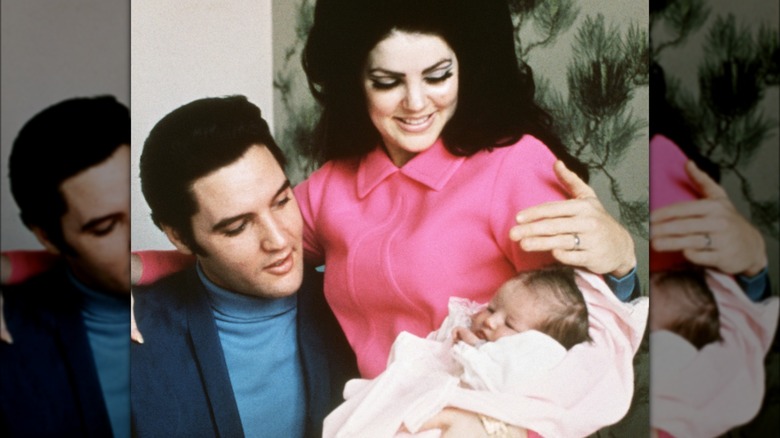 Bettmann/Getty Images
Besides the fact that Elvis and Michael Jackson were both musical superstars, there were strange similarities between Priscilla and Lisa Marie's relationships with them. Priscilla was 14 when she first met Elvis, who was 24, per The Guardian. In 1984, when Lisa Marie was 16, Michael Jackson, then 25, unexpectedly invited her and her mother to dinner, according to Radar. At the time, Priscilla believed Jackson was obsessed with Elvis and that Lisa Marie "was being manipulated" by Jackson, an unnamed source told the news site.
Years later, in February 1993, Lisa Marie again met Jackson at a party in LA and the two hit it off, according to "Michael Jackson: The Magic, the Madness, the Whole Story, 1958 – 2009." Over the coming months, they would grow closer and closer. Priscilla, looking back at Lisa Marie's relationship with Jackson, could see why her daughter might have been attracted to him. "It's true she grew up in Graceland and then lived with Michael Jackson in Neverland and Michael was like a child and just wanted to have fun all the time," Priscilla told The Guardian. "How do you not gravitate to that? But it's not the real world. And maybe she saw something of Elvis in Michael."
Secret Marriage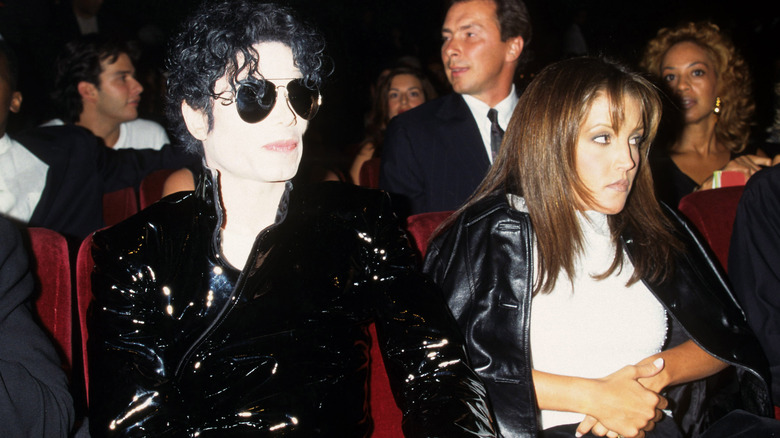 Kevin.mazur/Getty Images
Priscilla Presley was blindsided by the news Lisa Marie had secretly wed Michael Jackson in a 15-minute private ceremony by a judge in the Dominican Republic on May 26, 1994, according to Radar and the News Journal. "Having to find out via the news that her daughter married a man she never approved of broke Priscilla's heart," the unnamed source told Radar.
Just 20 months after their wedding, Lisa Marie and Jackson were headed for divorce, per Us Weekly. They'd gone from being happy newlyweds — at least that's what they told the press — to Jackson refusing to see Lisa Marie, telling her she was "causing trouble" and "stirring up problems," Lisa Marie told Newsweek in 2003. "I actually did fall in love with him, but I don't know what was on his menu," she said. "It took me a while to realize that maybe he manipulated stories or did things for public reasons and that I was getting dragged into it. I can see that now." Priscilla had an idea of how things would end, recounting to The Guardian that she "could see it could be a disaster."