Details About Priscilla Presley's Relationship With Ex Marco Garibaldi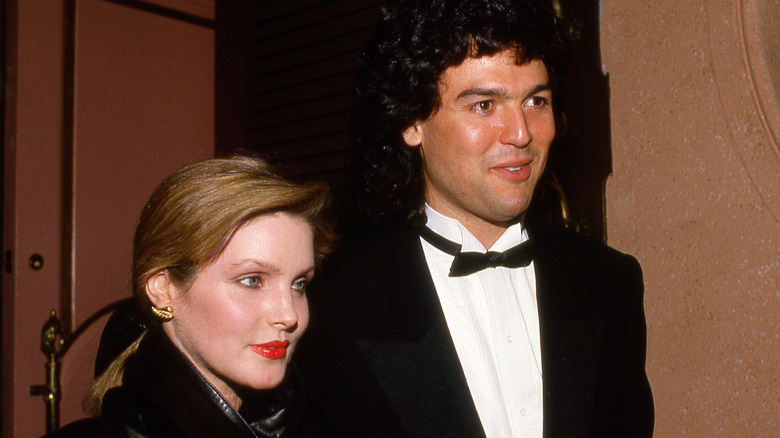 Mediapunch/Getty Images
Long after her marriage to the King of Rock 'n' Roll ended, actress and businesswoman Priscilla Presley would go on to have an enduring relationship with producer Marco Garibaldi. Priscilla's controversial marriage to Elvis would last just six years – though their courtship went on for eight years prior. After they split, she remained committed to the talented producer for 20, having a son with him in 1987.
While he does not have the star factor that Elvis did, Garibaldi has nonetheless had some relatively well-known successes in Hollywood, having written for "Dallas," and having directed "The Power Rangers" series. On the whole, the couple would attract far less attention than Priscilla's relationship with Elvis did, a dynamic that drew scrutiny thanks to its troubling age gap.
Despite having a child together and living with each other for several decades, Presley and Garibaldi never married and eventually parted ways. Little is known about the couple's relationship, although Garibaldi would wind up in the press for alienating his son by Priscilla, after lying about his identity.
Garibaldi's identity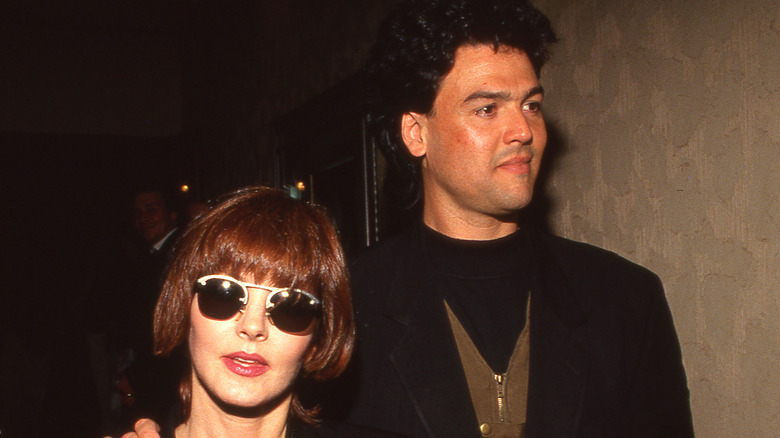 Mediapunch/Getty Images
According to the Chicago Tribune, Marco Garibaldi first met Priscilla Presley when they were introduced by mutual friends in 1983. The two began living together in Presley's Beverley Hills home and by 1987, the pair had a child together, Navarone Garibaldi.
Until quite recently little was known about the producer and his family life. Then, in 2023, Navarone gave a tell-all interview with People magazine, revealing details about the couple. In the interview, Navarone claimed that his mother was warned about Marco's duplicitous nature by one of his exes. Quite early in their relationship, a mysterious caller phoned to say "he's not who you think he is." Navarone recalled, "My mom pretty much said, 'Don't call here again,' because she didn't know what to do with that information."
Arguably whoever sent the warning proved to be right. Although officially he shares a surname with the famous Italian revolutionary, Giuseppe Garibaldi, the producer's claim to an Italian heritage proved to be false. In 2017, Navarone discovered that his father lied about his origins and changed his name after being told that he would not succeed in show business with a Hispanic name. How secret this secret really was is not really known — Marco was publicly identified as having Brazilian ethnicity by the Chicago Tribune back in 1986. On the other hand, Navarone's quest to meet his real extended family in Brazil left father and son estranged, with Marco telling Navarone "lose my number."
Commitment issues?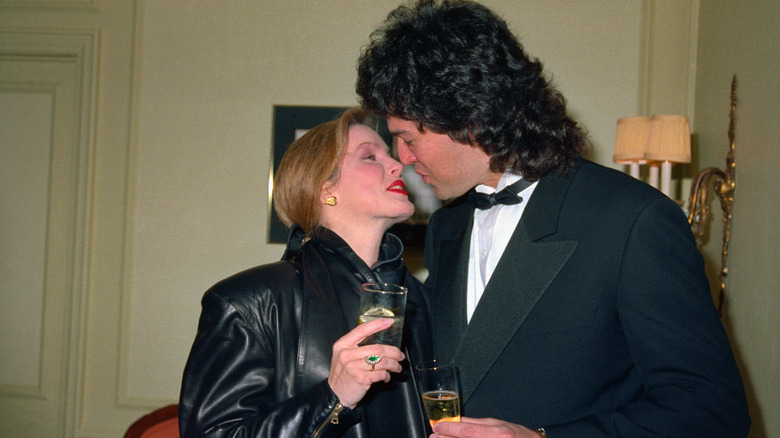 Bettmann/Getty Images
Despite staying together for many years, Priscilla Presley and Marco Garibaldi would permanently separate in 2006. Presley remained close to their son, Navarone Garibaldi, while Marco did not.
It has been reported in the tabloids that the pair separated due to Garibaldi's commitment issues however, these rumors have not been confirmed. Their decision to never get married during the course of their long relationship appears to have been at least partly Presley's choice. In an interview she gave in the 1990s, she expressed misgivings about ever getting hitched again, after her failed previous marriage (via The Spokesman-Review)."I'm speaking just for me — I'm not advocating that people not get married. I've been married; Marco's been married ... I don't take him for granted, and he doesn't take me for granted." At the time she stressed the rewarding nature of their partnership, referring to the producer as "her stability".
In the aftermath of their relationship, Presley would go on to have many other high-profile romantic trysts, most notably with British TV Executive Nigel Lythgoe.