What Happened To Kurt Cobain's Seattle House?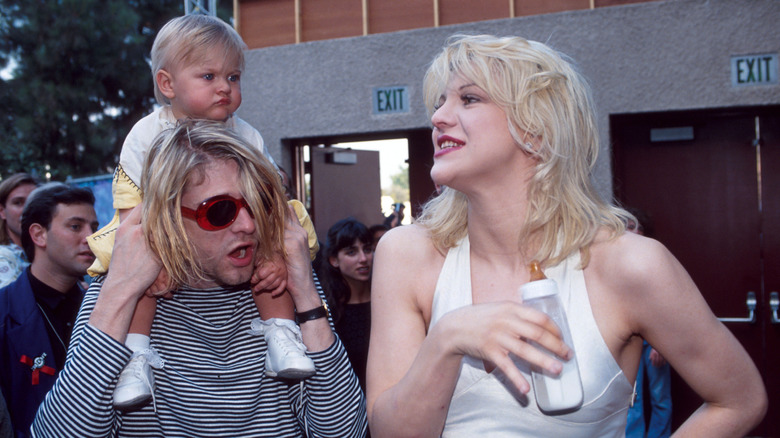 Kmazur/Getty Images
In January 1994, Kurt Cobain, who had found himself rich, famous, and critically acclaimed as the songwriter and frontman of the pioneering grunge band Nirvana, bought a beautiful house in Seattle, where he intended to live with his wife, the Hole singer Courtney Love, and their infant daughter Frances. Located on 171 Lake Washington Blvd E. in the Denny Blaine neighborhood of the city, the sprawling four-bedroom Queen Anne house was built in 1902 and was situated on three-quarters of an acre of land and boasted a view of Lake Washington. A grade 12 luxury property, it was the perfect home for a growing family.
But three months later, the property became the scene of a tragedy that soon made headlines around the world, when it was revealed that Cobain had died by suicide at the residence on April 5 of that year. He was 27. Love continued to live in the tragic property for several years after her husband's death, but it has changed hands a number of times since.
The Cobain house after his death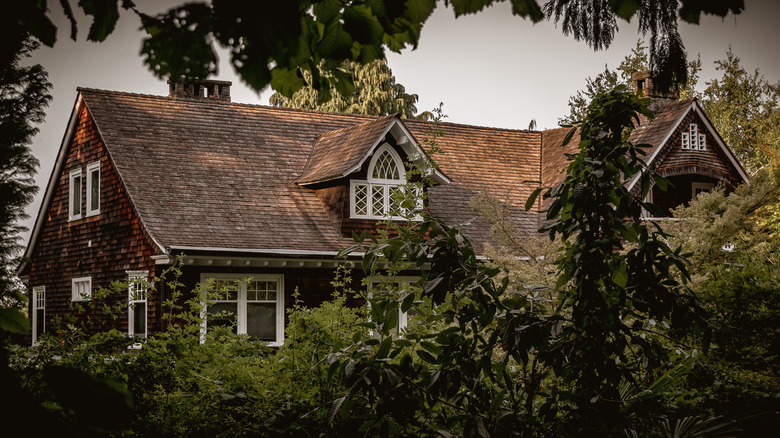 Iryna Makukha/Shutterstock
After Kurt Cobain's tragic death, the house in Seattle where he took his own life became a place of pilgrimage for his millions of heartbroken fans. As Seattle PI – whose journalists went to the house as news of Cobain's death broke, recalled in a 2013 feature — though the Cobain house was inaccessible to the public, a nearby bench came to serve as a makeshift memorial site for admirers of Cobain who came to see the place where he spent his final days.
Though Courtney Love remained at the house, she did make one symbolic alteration to the property related to Cobain's death. The Nirvana frontman had died in the property's greenhouse, rather than the house itself, and at some point after his death, Love had the greenhouse torn down. She lived there until 1997, when she sold the house that Cobain had initially bought for $1,485,000, per King County records. Despite the house's tragic history — or perhaps because of it — the value of the house roughly doubled in the space of three years, to $2,895,000.
Back on the market
Though hardcore fans have reportedly continued to venture to the neighborhood where Kurt Cobain's short life tragically ended, his former home remains a private property, with no tours or official memorial to the grunge trailblazer. Little information has been released about the house in the years since, though the deed to it has passed between several new owners since Courtney Love decided to sell it in 1997, per King County records. The house was also renovated in 1999, with the owner investing $250,000 in the property to develop a new garage and retaining wall.
The property has evidently been maintained to a good standard since then, as it remains a valuable and desirable Seattle home despite its tragic past. It was more than two decades later that money changed hands for Cobain's Seattle home, selling in 2020 for $7,050,000. However, though the property was listed online for several months before being sold, no images of the house's interior were shared, meaning that what Cobain and Love's former home looks like inside today remains a mystery.
If you or someone you know is struggling or in crisis, help is available. Call or text 988 or chat 988lifeline.org
[Featured image by Etsy Ketsy via Wikimedia Commons | Cropped and scaled | CC BY-SA 2.0]