The Untold Truth Of Courtney Love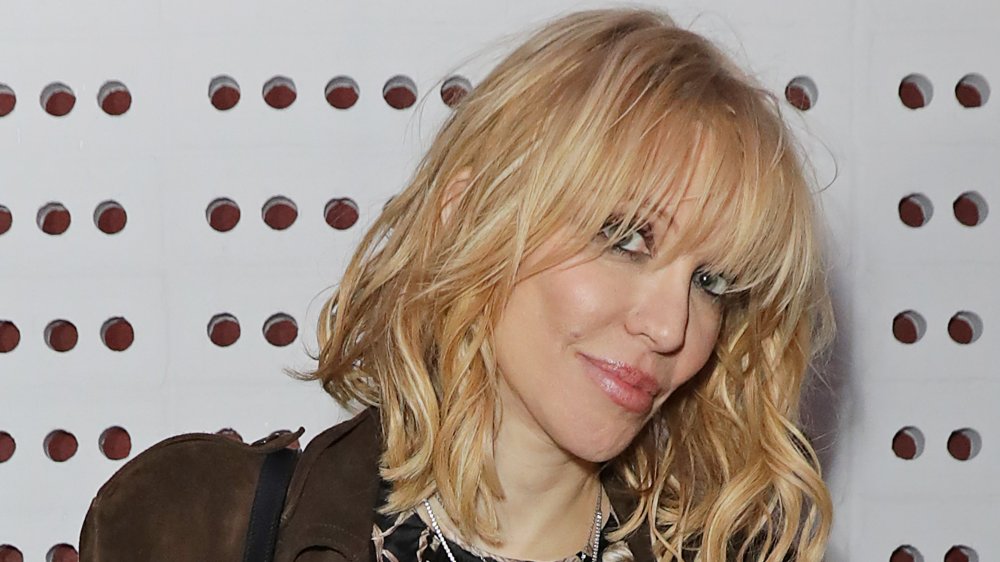 David M. Benett/Getty Images
Back in the nineties, people had opinions about Courtney Love. She was called an unfit mother, accused her of pushing Kurt Cobain to the brink, or simply considered a brilliant musician who had her issues. Whatever your opinion, what is clear is that Courtney Love is someone who had to deal with a lot in her life.
Love, born Courtney Michelle Harrison, was born in San Francisco to Hank Harrison —a former road manager for the Grateful Dead — and Linda Carrol. Her parents divorced in 1970 with her mother gaining full custody. The Guardian reports Carrol claimed Harrison gave Love LSD when she was four. Love, according to SFGate, never recovered her relationship with her father, and called him a "jerk" in one of her concerts. Her mother moved them to Eugene, Oregon, to finish out her degree, and after Carrol married her third husband, she invited Love to live with them in New Zealand. 
That didn't last long. Love went back to California, but could not sit still. So, using the inheritance she got from her grandparents, Love decided to go to Ireland. She mingled in the music scene there, returned to the United States, filed for emancipation from her parents, and worked for a time as a stripper, according to the Baltimore Sun. 
Grunge power couple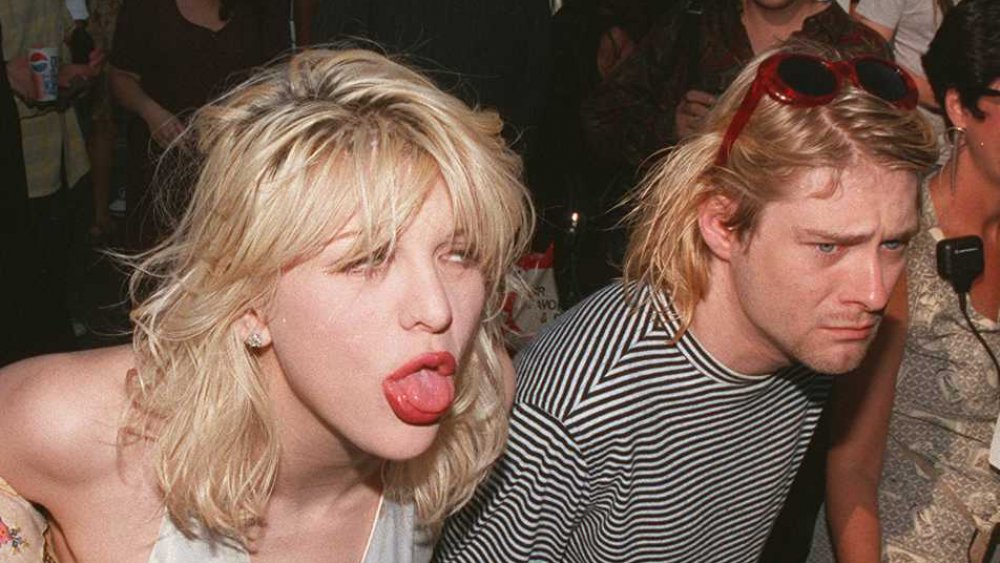 Paul Harris/Getty Images
By 1988, Love taught herself to play guitar and wanted to start a band. Thus, Hole was born, named for a line in the tragedy Medea that goes "there is a hole that pierces right through me," explains New York Magazine. Love told LA Weekly she continued stripping to fund the band. Hole became part of the burgeoning grunge scene with their first album, Pretty on the Inside, receiving critical success, and she briefly dated Smashing Pumpkins lead singer Billy Corgan. However, Love's true romantic fascination was with another lead singer, Nirvana's Kurt Cobain.
Cobain and Love married in 1992, according to Entertainment Weekly, and the next year, their daughter Frances Bean was born. The two became the ultimate grunge power couple, and agreed to a feature in Vanity Fair. It did not go smoothly. The couple got hooked on heroin before the interview, and the profile painted them in an unflattering light. The article insinuated Love was taking drugs while pregnant, which prompted child services to investigate the family. She told Yahoo that the interview contributed to Cobain's depression.
Things escalated from there. Cobain took his own life in 1994, and suddenly Love became known for being Cobain's widow, instead of her own art. Her public performances after Cobain's death saw her become increasingly erratic, prompting some concertgoers to yell at her, per Celebrate Boston.
Courtney is doing better now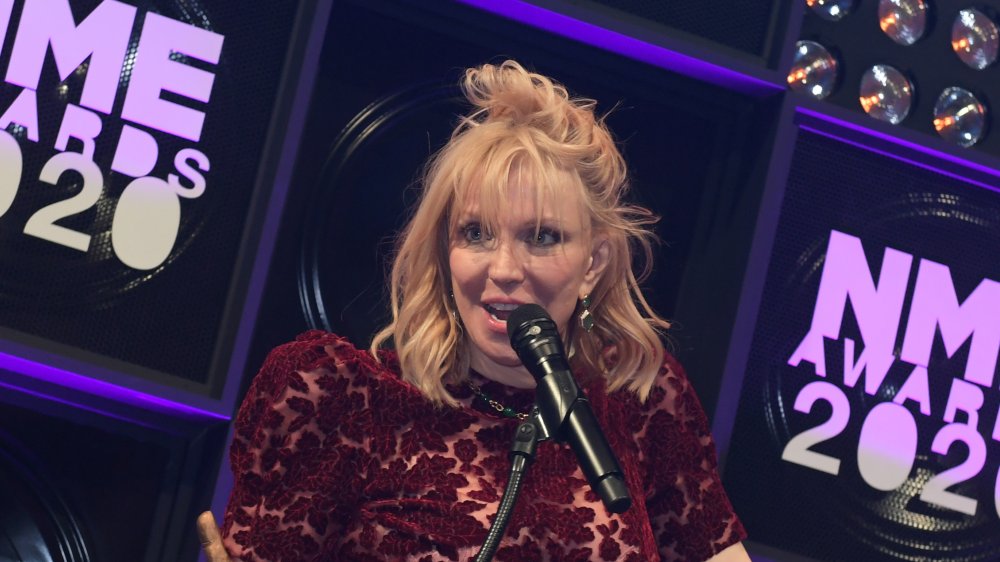 David M. Benett/Getty Images
Things seemed to calm down around the time Hole released its third album Celebrity Skin. Love took up acting again, starring in The People vs. Larry Flint, even earning a Golden Globe nomination. Then, in 2002, Hole broke up. Soon, Love began acting out again, and legal troubles began following her. During an interview with David Letterman on his show, Love lifted her shirt several times which, according to the New York Times, was followed by her arrest for striking a fan with a mic stand. Things spiraled from there. In 2009, daughter Frances Bean filed a restraining order against her mother, leading to Kurt Cobain's mother and sister being granted legal guardianship instead of Love, reports People. Love was sued by her former lawyer in 2012 for allegedly defaming the lawyer on Twitter, writes Slate, in what was the first case of libel on Twitter filed. The court sided with Love. 
Despite all this legal trouble, Love's life seems to be turning around again. She starred in several television shows in 2014, including Sons of Anarchy, said Paper, and she also repaired her relationship with her daughter. She's in the process of writing new material, and was celebrated by NME as an icon. Most impactfully, a 2005 video of Love warning young women to stay away from Harvey Weinstein went viral in the midst of the former producer's trial, according to CNN.