Who Was Serial Killer Robert Hansen's Wife, Darla?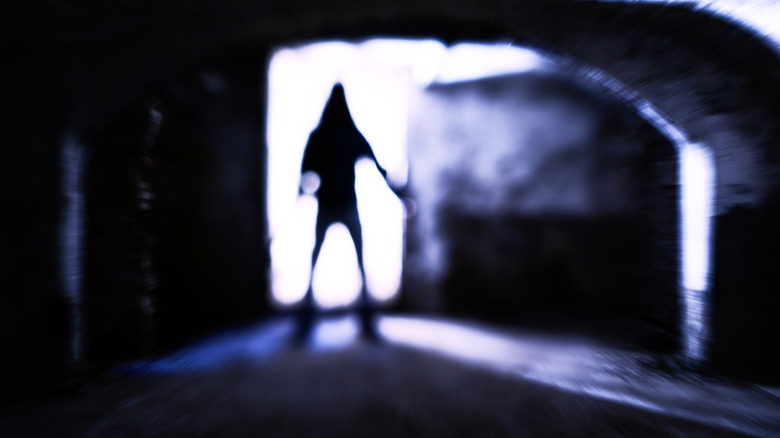 Akhenaton Images/Shutterstock
Darla Hansen was a teacher, mother, churchgoer, and the wife of a serial killer. Sgt. Glenn Flothe, the Alaska state trooper involved in the investigation of her husband, Robert Hansen, believed she was "the perfect wife for a killer" because of her "forthright naivety" (per Walter Gilmour and Leland Hale's "Butcher, Baker: The True Account of an Alaskan Serial Killer"). Darla knew her husband had a troubled past that included arson, theft, attempted kidnapping, and possibly rape, but believed she could save him, per The Cinemaholic.
Darla had no idea what Robert had been up to while they were married, although she believed he had been visiting sex workers, according to Hale's blog. Robert had done more. Much, much more. Over more than a decade in the 1970s and into the '80s, Robert Hansen murdered 17 women — sometimes taking his victims out to the Alaskan wilderness to hunt them like game — and raped 30 more women, according to The Des Moines Register and Murderpedia.
They met while working a summer job
In the summer of 1963, Darla Henrichsen was working as a maid at a Minnesota resort owned by Robert Hansen's family, according to "Butcher, Baker." She was on summer break from the University of Iowa, and Robert was there helping his parents after a three-year stint in reform school for arson. He'd burned down a school bus barn in his hometown of Pocahontas, Iowa, per The Des Moines Register. He was also newly single after his first wife — to whom he'd been married only a few months — divorced him because of his arson conviction.
Darla and Robert, who were both originally from Pocahontas, married not long after the summer they met. They began a nomadic life in which Robert, a baker by trade, got and lost several jobs around the Midwest due to his penchant for theft, according to "Murder at Forty Below: True Crime Stories from Alaska." Even so, after initially dropping out of college when they first wed, Leland Hale said on his blog that Darla earned her master's degree in education during this period. In 1967, they moved to Alaska. Darla Hansen began teaching in both public and private schools, was a devoted member of her Lutheran church, had two children, and also tutored children with learning disabilities, per "Butcher, Baker."
Divorced after conviction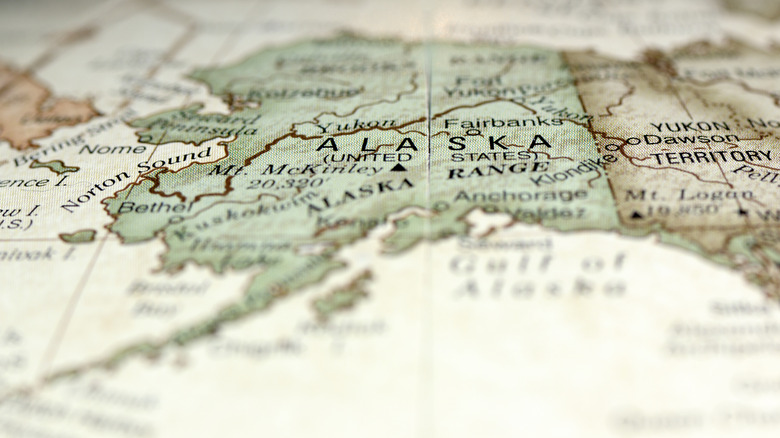 Keithbinns/Getty Images
Robert Hansen eventually launched a bakery, made friends with some of Anchorage's high-profile residents, and became a big game hunter, according to "Murder at Forty Below." Both Darla and Robert enjoyed the outdoors, but after the birth of their children, Robert continued his forays into the Alaskan wilderness by himself, often in a small plane he bought. Eventually, they kept their finances separate.
Darla stood by her husband even after a series of escalating crimes that began with the theft of a chainsaw and ended with him being jailed for attempted kidnapping, according to Leland Hale's blog. In February 1984, Robert confessed to the murders of nearly 20 women, mostly sex workers, following his arrest, per the AP. Robert kept some of his victims' jewelry, which he gave to Darla and his daughter, according to Postmedia News. Darla divorced him soon after and left Alaska with her children. The family resettled in Arkansas, where her parents lived, per The Cinemaholic. It's unclear what became of her after this. Robert died in prison in 2014 at age 75.