The Real Meaning Behind Dolly Parton's I Will Always Love You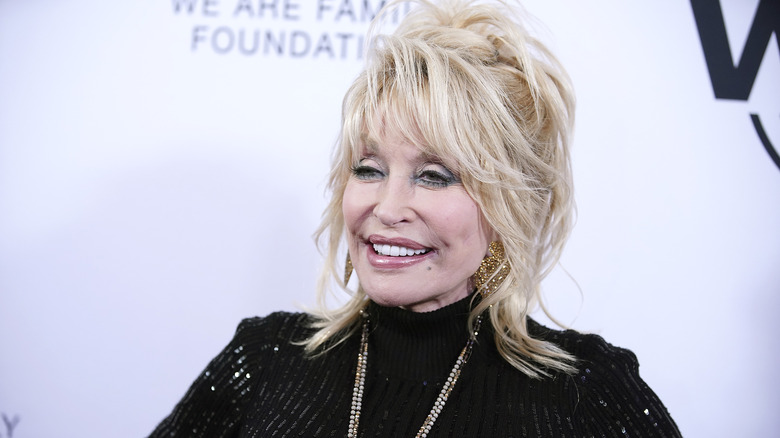 John Lamparski/Getty Images
Known for her strong country music roots, one of Dolly Parton's most popular releases is her hit song "I Will Always Love You." The song reached No. 1 on the Billboard Hot Country chart upon its release in 1974 and No. 53 on the Billboard Hot 100 when re-released in 1982 after being featured on the soundtrack for "The Best Little Whorehouse in Texas." However, the heart-wrenching lyrics are not actually about a love affair ending — they stemmed from a shift in Parton's career. She wrote the song when she was leaving "The Porter Wagoner Show" after five years. 
Porter Wagoner didn't want her to leave, which caused tension between the two. Speaking to CMT in 2011, the singer disclosed, "There was a lot of grief and heartache there, and he just wasn't listening to my reasoning for my going." In response to this, Parton penned the song. One of the reasons Parton wished to leave the show could have been because of her complicated history with Wagoner. Per The Tennessean, Parton explained, "I was with Porter for seven years, and I learned so many things from Porter. We had one of those relationships where we were just so passionate about what we did; it was like fire and ice. We kind of butted heads all the time, but we loved each other. There was a great passion there."
The country music star wanted to establish her own career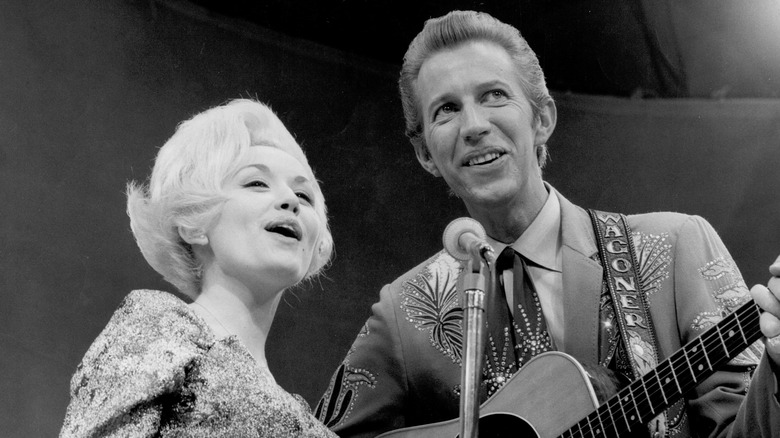 Michael Ochs Archives/Getty Images
However, upon listening to the song, Porter Wagoner became tearful and gave Dolly Parton his blessing for her to leave the show, saying, "'Well, hell! If you feel that strong about it, just go on — providing I get to produce that record because that's the best song you ever wrote'" (via The Tennessean). Dolly Parton elaborated to CMT on what the lyrics of the song meant, stating, "It's saying, 'Just because I'm going don't mean I won't love you. I appreciate you and I hope you do great and I appreciate everything you've done, but I'm out of here.'"
In the years following Parton's departure from the show, she had a rocky relationship with Wagoner. According to Rolling Stone, Wagoner sued Parton for a breach of contract. However, he didn't sue until 1979, five years after Parton had left "The Porter Wagoner Show" and three years since she had spoken to him. Though he asked for $3 million, Parton only gave him $1 million, per People. Nevertheless, the two did briefly reunite in 1980 to record an album together.
The song gained new life almost 20 years after its initial release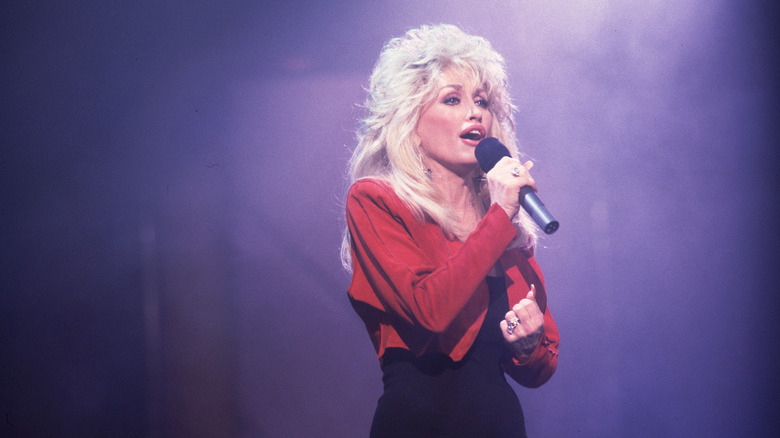 Paul Natkin/Getty Images
Although the pair didn't speak for many years following their fallout, Dolly Parton told The Tennessean that she never hated Porter Wagoner. "We had our big separation when we first left, and there were a few years that went by, but I always loved Porter, and he always loved me. Of course, time mellows you out, and we got to be really good friends again," Parton stated. Poignantly, she also revealed that she sang some of "I Will Always Love You" to Porter Wagoner on the day he died.
Aside from in 1982, the hit had another major resurgence 10 years later in 1992 when Whitney Houston recorded it for her role in "The Bodyguard." Houston's version skyrocketed to the top of the charts, reaching No. 1 on the Billboard Hot 100 and staying there for 14 weeks. Touchingly, Parton had nothing but praise for Houston and her soulful interpretation. In a 2020 interview on "The Graham Norton Show," the singer shared, "I had to pull off to the side of the road, seriously, to listen to it. It was one of the most overwhelming feelings I've ever had to hear that done so well, so beautifully, so big. I had no idea I'd written a song that could be that important ... I think she just took it (the song) and made it so much more than it would have ever been. It was such a thrill and a joy as a songwriter."