The Woman Who Became The 'Mother Of Thanksgiving'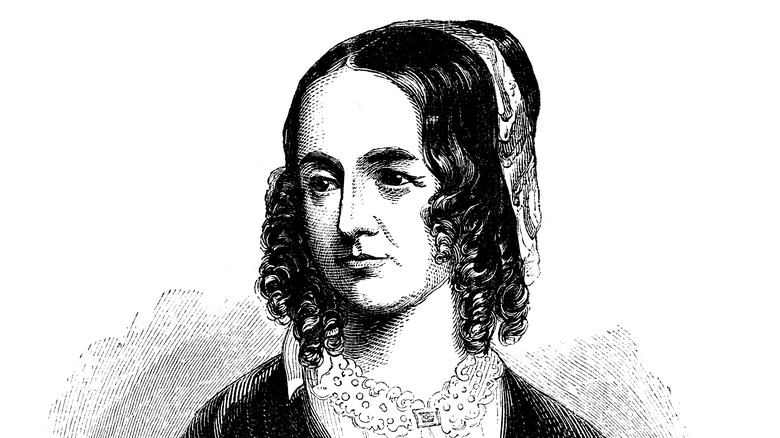 Benoitb/Getty Images
She'd been trying for years and finally found the right person at the right time who took her idea seriously. Sarah Josepha Hale, a popular author, especially of children's poetry, and an influential magazine editor, had tried and failed to get four successive U.S. presidents to proclaim Thanksgiving a national holiday to be celebrated on the last Thursday in November, according to NPR. And then her request hit home in 1863. 
"You may have observed that, for some years past, there has been an increasing interest felt in our land to have the Thanksgiving held on the same day, in all the States; it now needs National recognition and authoritive fixation, only, to become permanently, an American custom and institution," Hale wrote in a September 28, 1863 letter to President Abraham Lincoln (via the Library of Congress). Her entreaty, sent amid the Civil War, worked. Less than a week later, Lincoln enjoined his "fellow citizens in every part of the United States" to "set apart and observe the last Thursday of November next, as a day of Thanksgiving and Praise to our beneficent Father who dwelleth in the Heavens" (via Abraham Lincoln Online).
Years-long campaign about a regional holiday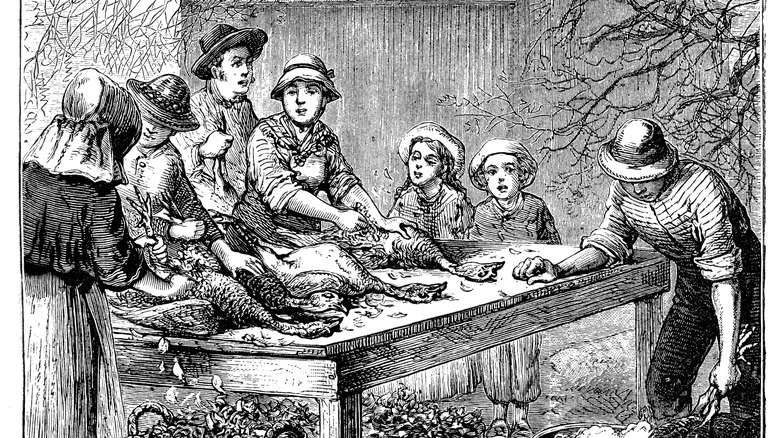 Duncan1890/Getty Images
Sarah Josepha Hale was a whirlwind of energy from New Hampshire who wrote cookbooks, novels, poetry, edited the most popular women's magazine of her era, Godey's Lady's Book, and still had time to promote various causes, from the abolition of slavery to women's education, to preserving such historical sites as George Washington's residence at Mount Vernon, according to History and the National Women's History Museum.
Her most recognizable literary work today is the children's poem "Mary Had a Little Lamb." There's some controversy as to who actually wrote the poem, but Hale was the first to publish it in her "Poems for Our Children" in 1830, per Modern Farmer. For years she used her magazine as a platform to promote the idea of a national Thanksgiving celebration. At the time, it was only a regional holiday mainly celebrated in the Northeast and on various dates, depending on the state. It took a war and a forward-thinking president to make her dream of a unified celebration a reality.
Lincoln helps the cause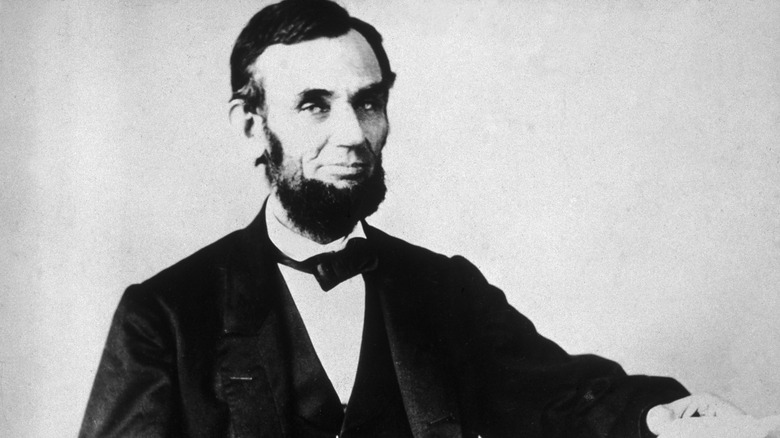 Hulton Archive/Getty Images
Besides using her magazine to promote Thanksgiving, Sarah Josepha Hale had tirelessly written letters to every governor in the United States, asking them to help create a unified Thanksgiving celebration, according to "Lady Editor: Sarah Josepha Hale and the Making of the Modern American Woman." These efforts made some inroads, with more than half the states and territories in the country having an official Thanksgiving Day by 1854, per History. She also wrote to Presidents Zachary Taylor, Millard Fillmore, Franklin Pierce, and James Buchanan when they each held the nation's highest office, per NPR. The answer was always the same, although Pierce's answer was the most terse: "I perceive serious objections," he wrote her.
Then, in 1863, as the Civil War dragged on, Hale's idea struck a chord with Abraham Lincoln. "We had slaughtered ourselves in unknown numbers," historian Stu Wallace told NPR. "The nation had divided itself terribly, and so, Lincoln himself was looking for something to bring us back together again." Lincoln's Secretary of State William Seward actually wrote the Thanksgiving Proclamation of 1863, but it bore the president's signature and blessing and set the precedent for our celebration today, according to History. Hale, besides helping to establish the national holiday, also promoted such beloved Thanksgiving fare as turkey and pumpkin pie, which all helped to earn her the title of the "Mother of Thanksgiving."