The Tragic 1992 Death Of Queen Latifah's Brother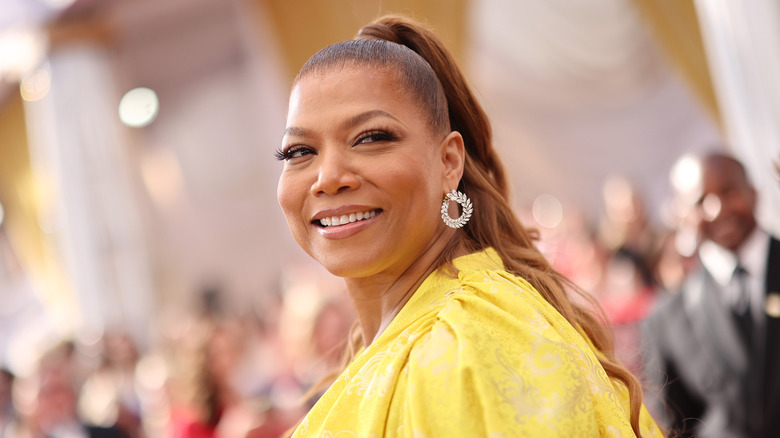 Emma Mcintyre/Getty Images
Actor, rapper, and singer Queen Latifah has made a name for herself across several fields, but one thing you might not know about the hip-hop legend is that she had a brother who tragically died in 1992. Lance Owens Jr.'s death devastated Latifah, who has spoken candidly about how the loss affected her. Per People, Owens was a policeman serving in East Orange, New Jersey when his motorcycle crashed into a car. The accident happened when he was off-duty. 
As reported by a separate People article from 1993, the motorcycle had been a gift to Owens from Latifah on his last birthday. The brother-sister duo bonded over their love of motorcycles. Talking about the last time they saw each other, Latifah shared with People, "We had a good day. It ended with the usual hug and kiss, 'I love you. Bye.'" Following his death, Latifah shared she tried to cope in several different ways, including spending tons of time on the basketball court, using work to cope, and a brief period where she smoked marijuana.
Queen Latifah said her life was never the same after the incident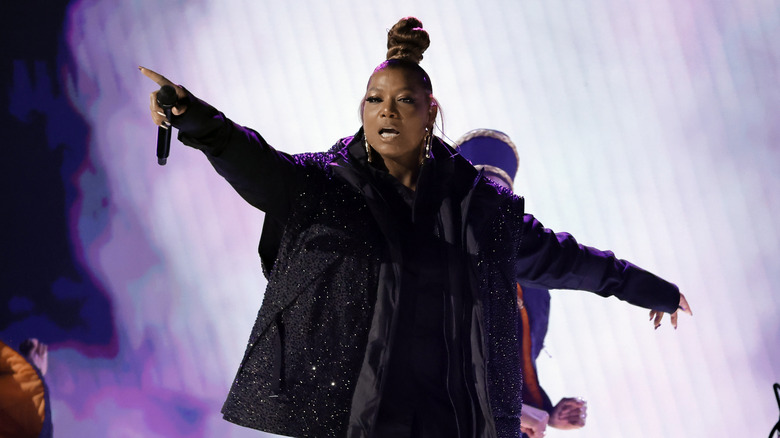 Kevin Winter/Getty Images
As a result of focusing hard on work to distract herself from the grief over her brother's death, Queen Latifah became more known in the music world throughout the 1990s. However, as she told Good Housekeeping, the success didn't feel rosy. "Lance was not there for me to share it with. And I was thinking, Well, I don't need this. I'd rather have my brother back."  Approximately 20 years after the accident, Latifah opened up more about how she felt in a 2013 interview with The Hollywood Reporter. "I know what it is to really lose someone, and the devastation that it causes and the confusion and the helplessness and the desperation and utter grief," she stated. "There's nothing closer to me than my brother. That was my foundation." 
Latifah has also mentioned how she was almost involved in the crash. During a 2019 episode of "Untold Stories of Hip Hop," the rapper revealed how she was meant to be on the motorcycle with her brother but avoided the tragic accident due to helping a friend move instead. In the same interview, she stated, "After my brother passed away that ruined my world. Rocked me to my core. I've never been the same since."
Queen Latifah has spoken about her brother several times
Also in 2019, Latifah shared a photo of her and her brother for his birthday via Instagram, writing, "I miss chillin' with my brother in his room watching Star Trek! Happy Birthday Winki! Hope you're dropping the Hammer in heaven! Tell Mommy I said Hi!" On March 1, 2022, 30 years after her brother's death, Latifah posted another photo of the two of them on Instagram. She captioned the touching post, "To my brother Lance a.k.a. Winki my Pisces brother. We will always swim in eternity's energy I love you to Infinity. Happy birthday," accompanying it with the champagne glasses emoji.
In a sweet gesture, the multi-talented artist shared with Good Housekeeping how she kept her brother close to her in the years following his death. Using the key for the motorcycle her brother had been riding when he got into the accident, Latifah had the coated in liquid gold and wore it on a necklace for many years before putting it in a safe.