Here's What Was In Jane Austen's Will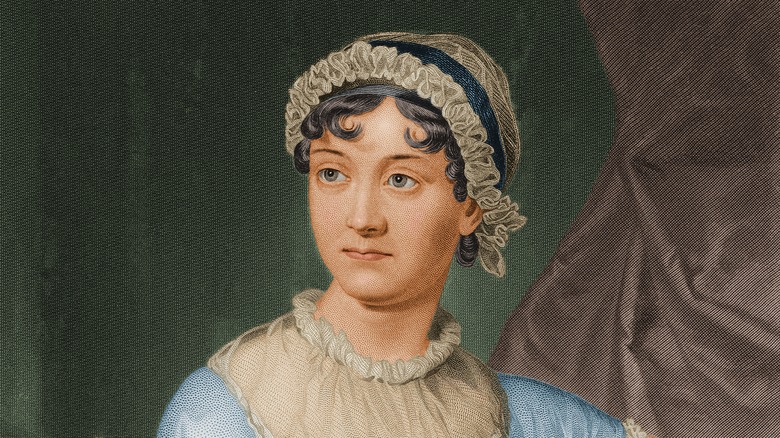 Stock Montage/Getty Images
A legend of the literary world, Jane Austen died at the age of 41. Austen's health began to decline in early 1817. By April, the writer had made her will. In May she was taken to see a surgeon in Winchester but to no avail — Austen died on July 18, 1817, only three months after she had written her will. It's not known conclusively what she died of, but theories include lymphoma, Addison's Disease, and even arsenic poisoning. 
During her lifetime Austen was not particularly famous, possibly due to the fact she published anonymously. Still, her works began to pick up steam in the late 19th century. It wasn't until more than a century after her death, in the 1940s, that she found acclaim in serious literary circles, according to Stanford. 
Austen's will was short, only a page long. When she died, Austen had never been married nor had any children, and though she was one of eight siblings, she left all of her estate to one sister, a brother, and a family secretary. 
Jane Austen kept her will simple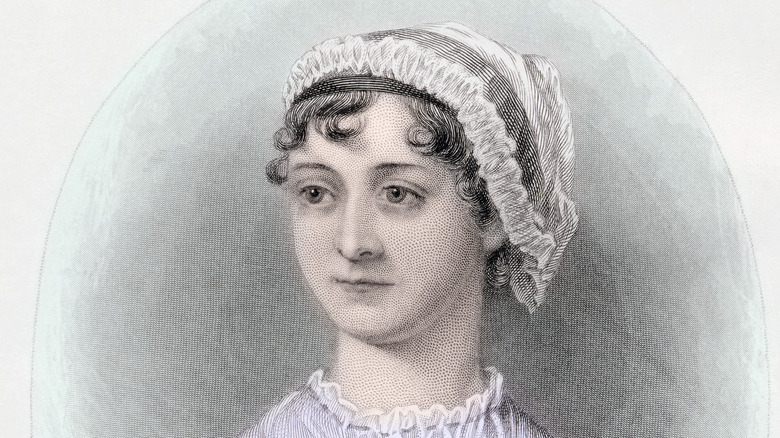 Graphicaartis/Getty Images
Short and simple, the main section of Jane Austen's will read: "I Jane Austen of the Parish of Chawton do by this my last Will & Testament give and bequeath to my dearest Sister Cassandra Elizth everything of which I may die possessed, or which may be hereafter due to me, subject to the payment of my Funeral Expenses, & to a Legacy of £50. to my Brother Henry, & £50. to Mde Bigeon — which I request may be paid as soon as convenient. And I appoint my said dear Sister the Executrix of this my last Will & Testament" (via The National Archives).
As laid out in the will, Cassandra was Austen's sister, and Henry her brother. Per CBC, Mde Bigeon was the secretary of her brother Henry. In 1817, £50 was the equivalent of around £5,200 in 2023. In U.S. Dollars, this payment would be approximately $6,400. Aside from these monetary bequests, Austen left everything else she owned to her sister, a move that makes sense considering that the sisters shared a close bond throughout their lives. 
Cassandra Austen burned letters that could have given a better insight into her sister's life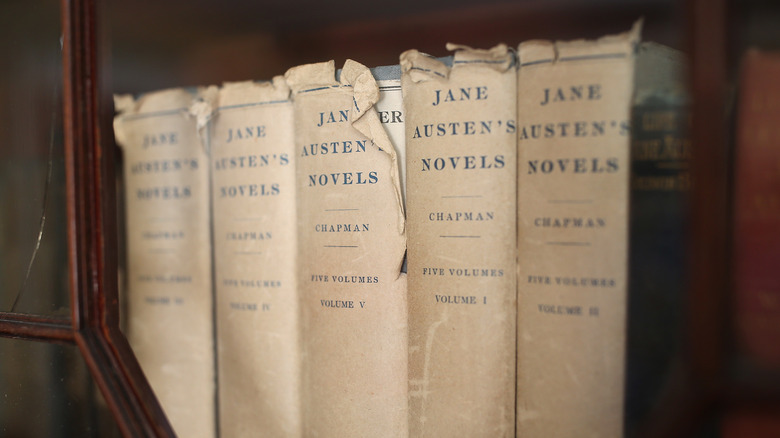 Dan Kitwood/Getty Images
Though it isn't specified what the "everything" Jane Austen left to her sister is, it can be assumed she meant her manuscripts along with material possessions and any other money she had. Intriguingly, as reported by Literary Hub, Cassandra Austen burned the majority of the letters written to her by her sister when she was close to dying herself. Though we don't know why, or the nature of what was in the letters, Cassandra's actions could be because Austen asked her to burn the letters or because Cassandra knew it was what her sister would want, 
Per Hampshire Cultural Trust, Austen was buried in Winchester Cathedral. At the time, nothing referring to her work as a writer was added to the tombstone. However, a brass tablet inscribed with "known to many for her writings" was placed next to the tombstone at a later date.