What To Know About Leonard Bernstein And Felicia Montealegre's Children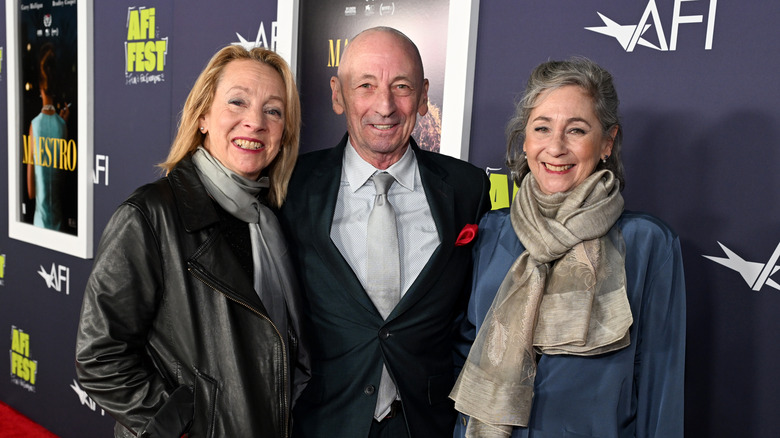 Michael Kovac/Getty Images
We may receive a commission on purchases made from links.
The composer and conductor Leonard Bernstein was one of the most prominent American musical talents of the 20th century. Today, he is perhaps best known for his timeless musical "West Side Story." But before his death in 1990 at the age of 72, he was known for his mastery of both classical and popular musical forms, as well as being a skilled conductor and lecturer on the art of composition.
In the public eye, Bernstein's name often went hand-in-hand with that of his wife, Felicia Montealegre, an actress and tireless social justice activist. While Bernstein's musical works are today better remembered than his celebrity and personal life, in 2023 Netflix viewers were given a fresh insight into Bernstein and Montealegre's relationship with the movie "Maestro," starring Bradley Cooper and Carey Mulligan. The movie received warm reviews from most critics, but its release was marred by objections regarding Cooper's use of facial prosthetics — particularly a false nose that some commentators criticized as antisemitic. 
A defense came, however, from Bernstein and Montealegre's three children: Nina Maria Felicia Bernstein, Alexander Bernstein, and Jamie Berstein, who released a joint statement claiming that their father would have had no objection to Cooper's use of prosthetics (via X.com). In doing so, they restated their support for the biopic — but also put the spotlight of the world's media on themselves. Here is a breakdown of the life and times of Bernstein and Montealegre's three children.
Jamie Bernstein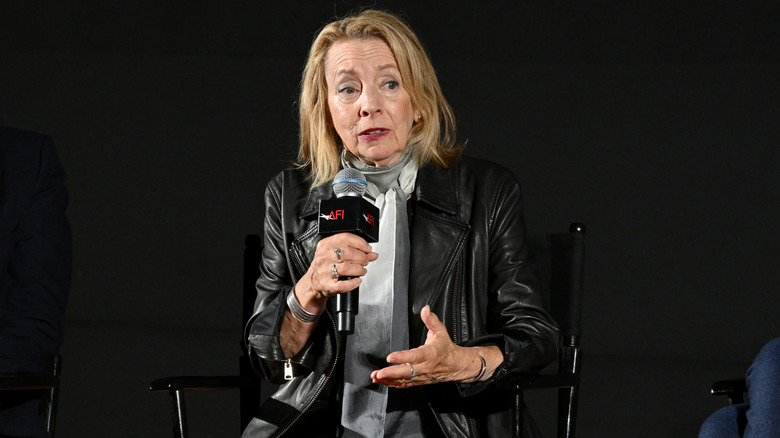 Michael Kovac/Getty Images
Jamie Bernstein is Leonard Bernstein and Felicia Montealegre's eldest daughter. In recent years, she has been the family member to most openly give an insight into life as part of a famous musical family. Her book, "Famous Father Girl," was published in 2018 to coincide with what would have been her father's centennial.
In it, she describes growing up with an awareness of her father's incredible celebrity and the difficulty of growing up and finding her own identity in his shadow. Unsurprisingly, she followed her father into music and has specialized in writing narrations for live concerts on the subject of musical legends like Mozart, Stravinsky, and, of course, Bernstein. She is also a documentary maker and has written and published journalism and poetry.
She has become central to protecting her father's legacy in the years since his death, managing his estate and centenary celebrations and running a newsletter to give fans all the latest updates from the Bernstein world.
Alexander Bernstein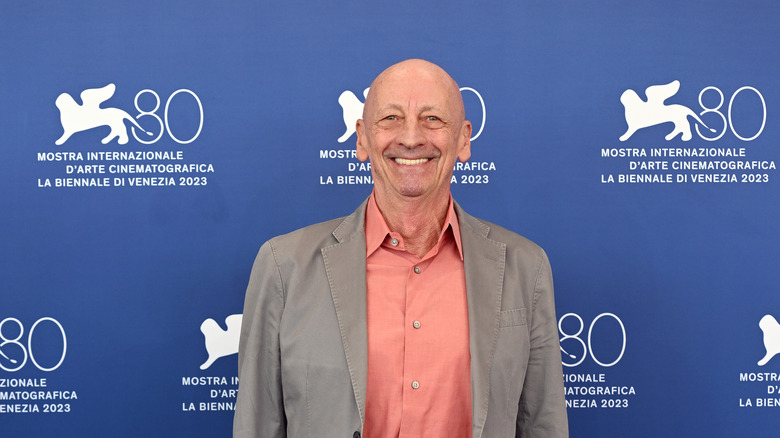 Kate Green/Getty Images
Alexander Bernstein is the second child of Leonard Bernstein and Felicia Montealegre and the couple's only son. Like Jamie, Alexander has been open to discussing his famous family, regularly giving interviews discussing his father as a person and his much-loved work. Like Jamie, Alexander also has an interest in documentary-making and has worked as a production associate at ABC News.
A major part of Leonard Bernstein's identity was his insistence on teaching the essentials of classical music to everyday people and educating the next generation of music lovers through his "Young People's Concerts" series and many lectures. And it seems the son has inherited the father's love of teaching, having worked as a second-grade teacher and a drama teacher — jobs he took after studying acting himself and working as an actor. Since then, he has become president of Artful Learning, Inc., a company based on spreading the word about a groundbreaking education model developed by his father, which uses art to incubate a lifelong love of learning in its students. After his father's death, Alexander also founded the Leonard Bernstein Center for Education Through the Arts in Nashville, which trains teachers in the methods that Leonard Bernstein developed over the course of his life.
Nina Maria Felicia Bernstein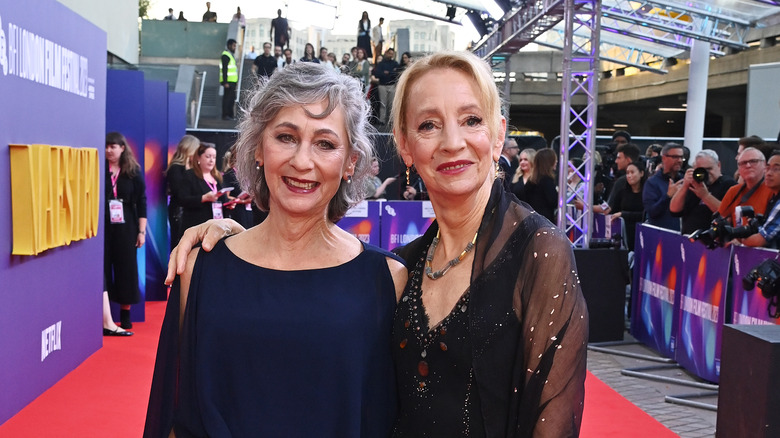 Dave Benett/Getty Images
Nina Maria Felicia Bernstein (pictured, left), aka Nina Berstein Simmons, is Leonard Bernstein and Felicia Montealegre's youngest child. She took after her mother in getting the acting bug, working professionally with the American Repertory Theatre. As she makes clear in a 2010 interview with HuffPost, Nina had a complex relationship with and view of her famous father and reportedly bore the emotional brunt of her parent's separation in her teen years. Nevertheless, she too has been drawn to the family business of preserving their father's inestimable cultural legacy.
One of the most prominent projects in her CV is a documentary she created focused on her sister, Jamie, titled "Leonard Bernstein: A Total Embrace." In it, Nina follows Jamie as she teaches their father's music and theories to students and the world, but the documentary also reveals much about the family that managed to live with his enormous talent. Nina has also become the family archivist and has done the valuable work of digitizing his archive and preserving his works in collaboration with the Library of Congress.