These Stars Were Almost Cast As Tony In The Original West Side Story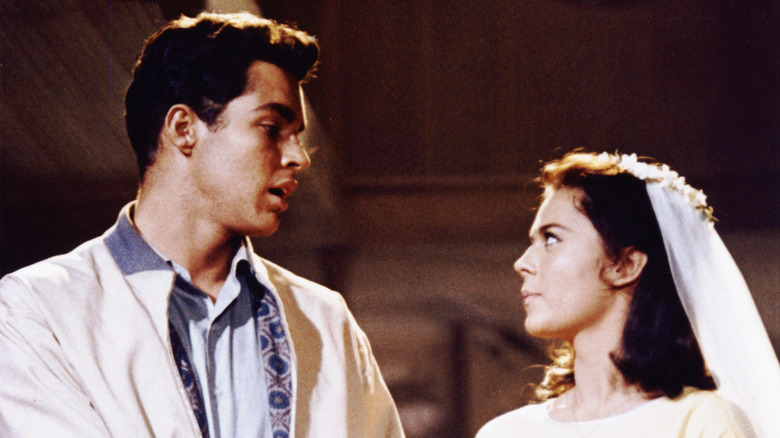 United Archives/Getty Images
In 2019, Steven Spielberg chose Rachel Zegler from a pool of 30,000 women who auditioned to play Maria in "West Side Story" (via NJ Advance Media). For the 1961 version of the movie, the process wasn't so different. The production studio, United Artists, cast a wide net when searching for stars for the movie. Initially, though, they were looking for big names. Actresses as famous as Elizabeth Taylor and Audrey Hepburn were discussed for Maria. In fact, Hepburn only missed out on the part because she became pregnant (via The Guardian and Today Tix).
Scores of well-known actors were up for Tony, the male lead, before Richard Beymer got the part. Anthony Perkins, Bobby Darin, Burt Reynolds, Richard Chamberlain, and Troy Donahue all tested for parts in the movie, according to NPR. At one point, Marlon Brando was considered for Tony (via Filmsite). A few other well-known names were also under serious consideration.
Russ Tamblyn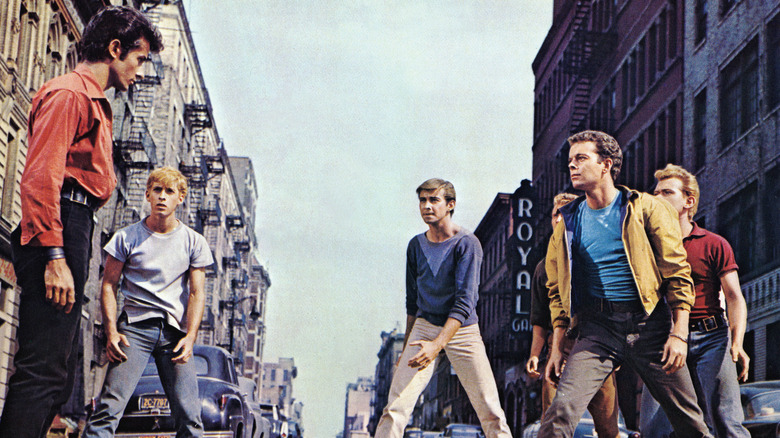 United Archives/Getty Images
Russ Tamblyn had hoped to someday play Tony since he first saw the stage version of "West Side Story" in 1958. He told The Guardian that he bought the album and memorized all of Tony's songs. He wasn't interested in playing Riff, the leader of the Jets gang, because the part was dance-heavy, and he didn't have any training.
He tested for the role of Tony and was eventually told the studio was trying to choose between him and one other actor. "Riff was never mentioned," he said, but when Beymer got the part of Tony, Tamblyn was offered Riff instead. He said he "strut a lot" rather than truly dancing in the role.
He almost missed out on Riff, too. His studio, MGM, didn't want to lend him out to United Artists for such a controversial role — they were perturbed by lines he'd have to sing in "Gee, Officer Krupke" — but he eventually convinced them.
Elvis Presley & Robert Redford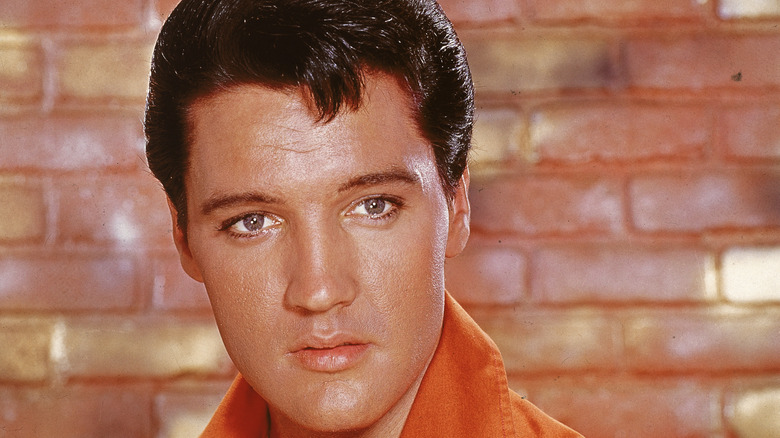 Hulton Archive/Getty Images
Director Robert Wise wanted Elvis Presley for the role of Tony (via Today Tix). George Chakiris, who played Bernardo in the movie, confirmed to The Guardian that Presley was considered.
Chakiris had been playing Riff in the London stage version of "West Side Story," and was still doing so as initial casting rumors about the movie spread. He says when he found out people like Elvis, Warren Beatty, and Robert Redford were under consideration, he didn't think he would be cast in the movie (via The Guardian). He told NPR that Redford actually tested for the movie — he heard so from Wise — but doesn't know if he auditioned for Tony.
Chakiris told NPR, "When we were doing it in the theater... I mean, it just never entered our minds that we'd ever be part of this." Ultimately, he was offered the part of Bernardo and decided it was more substantial than Riff, anyway, since he'd be in more scenes with the leading actress Natalie Wood and would get to sing part of "America." Chakiris would go on to win an Oscar for his performance.