The Biggest Scandals To Ever Hit The Discovery Channel
Frazer Harrison/Getty Images
The Discovery Channel was once a very dry but very earnest item in the basic cable lineup. Back in the '80s and '90s, it ran educational shows, medical shows, and science shows. But then, like so many of its non-broadcast competitors, the network embraced reality television. Since the early 2000s, the Discovery Channel has been the place to discover reality shows, narrative nonfiction, and salacious specials about survivalists, motorcycle builders, gun shop owners, bush people, lie debunkers, customizers of anything made out of metal, and any number of other interesting hobbyists and telegenic and charismatic representatives of subcultures most viewers didn't know existed.
Because the Discovery Channel seeks out colorful individuals for its slew of reality shows, it seeks out (or purports to seek out) the realest of the real. Also, real life is filled with pitfalls. Here are some times when the Discovery Channel found its network stars embroiled in controversy.
Eaten Alive got everyone mad for nothing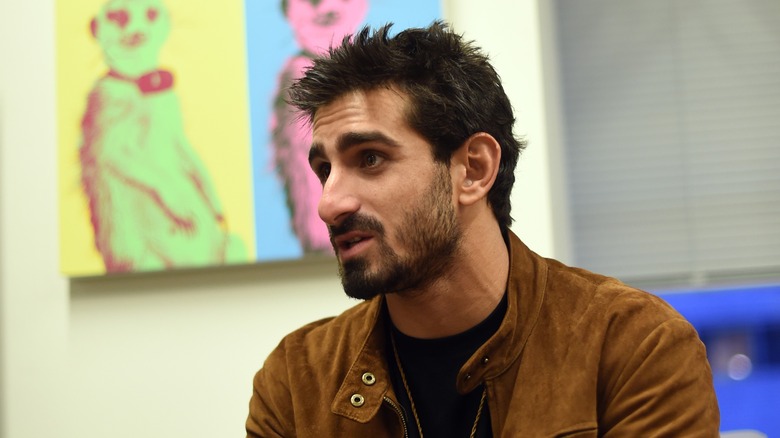 Timothy A. Clary/Getty Images
In 2014, Discovery Channel announced "Eaten Alive," a two-hour special featuring Paul Rosolie, a conservation advocate and snake expert, in his quest to locate a 25-foot-long anaconda he'd seen years before in the Amazon rainforest. Then, while wearing a protective suit covered in pig's blood, he would allow the snake to consume and then regurgitate him. Why? To raise awareness of the need to save the rainforest, obviously. PETA condemned the televised stunt, arguing that it was cruel to provoke an animal, but the Discovery Channel argued that the snake would ultimately emerge unharmed. (And so would Rosolie — the network promised he would get out alive.)
Despite the concerns, "Eaten Alive" aired in December 2014 and it was ultimately much ado about nothing because Rosolie did not even get eaten alive. Worse, he didn't even find the right snake. After traipsing around the jungle, he had to settle for a 20-foot anaconda. With 10 minutes left in the show, he approached it in the water and successfully provoked it. Its mouth closed around Rosolie's head and started to crush his arm ... which is when Rosolie freaked out and called for his crew to shut down the stunt and pull him out of snake's fatal clutches. In the end, those most angered by "Eaten Alive" were viewers who expressed their disappointment at not actually getting to see what was advertised in the show's title.
Not-so-Alaskan Bush People
For almost a dozen cycles now, armchair survivalists and people who like the idea but not the practice of camping have dutifully followed "Alaskan Bush People," the Discovery Channel show about the large and extended Brown family as they try to live way off the grid and not die in most remote parts of Alaska for months at a time. While the family is ostensibly from Alaska and certainly seem to embody the rugged Alaskan values they espouse on the show, not all of the family members actually live in Alaska all the time, which got them in trouble with the law. No, it's not illegal to stretch the truth on a reality show, but it is illegal to claim tax credits as an Alaskan resident when you don't live there. In 2014, not long after "Alaskan Bush People" premiered, a grand jury in Juneau issued indictments for members of the Brown family on felony charges of unsworn falsification and theft. Top dog Billy Brown and son Joshua Brown reached a plea deal, accepting fines and 30 days in jail while admitting they had left Alaska in October 2009, stayed gone until August 2012, but still accepted the subsidy that full-time residents receive from state oil money.
It's not terrorists, it's Sons of Guns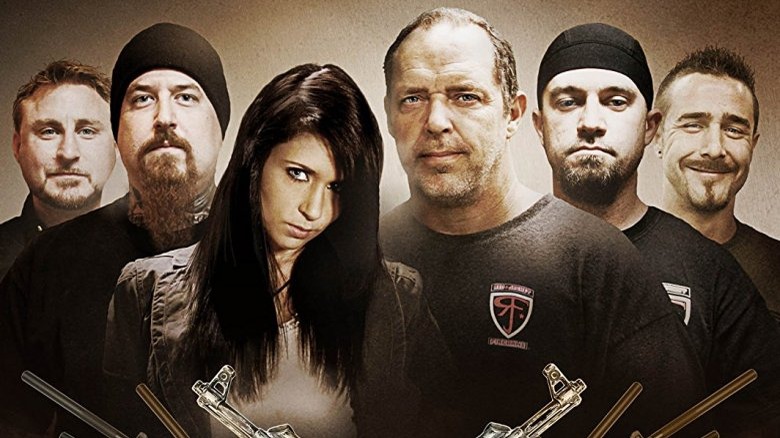 Airing on the Discovery Channel from 2011 to 2014, "Sons of Guns" focused on a Louisiana-based company called Red Jacket Firearms which made and sold customized weaponry to police departments, private security companies, and gun enthusiasts. That kind of business necessarily involves dangerous and explosive equipment, including guns, of course, as well as ammunition and pyrotechnics. Sons of Guns also involved a bit of travel, as Red Jacket sold to individuals and organizations all over the country.
Shortly after the show's first season debuted, two crew members parked a rental truck filled with pyrotechnics and a few firearms outside Terminal B at the Dallas-Fort Worth International Airport. Then, looking for a third member of their party, they left the truck unattended. Yes, they briefly abandoned a truck loaded with explosives and guns outside an airport. Even worse: They did it on September 11, 2011, the 10th anniversary of the terror attacks of 9/11. Airport security and the FBI located the owners of the truck and grilled them. The crew members were eventually released, and the locked-down terminal reopened after a couple hours.
MythBusters didn't quite knock this town's socks off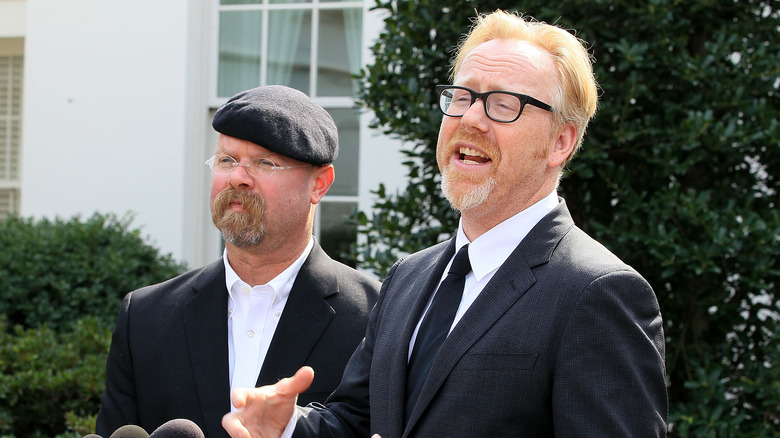 Mark Wilson/Getty Images
Adam Savage, Jamie Hyneman, and everyone else on the "MythBusters" crew educated as they entertained, informing the masses about how the world really works and debunking widely believed misinformation along the way. Savage, Hyneman, and the gang also seemed to virtually always find a reason to blow something up — you know, for science. The vast majority of the time, those explosions were conducted in a controlled environment with every precaution considered ahead of time. But with explosions, you really have to get all the boxes checked beforehand or things go sideways.
"It was a boom that was just — I had never heard anything like that before, it was really weird," resident Sherril Stephens told KCRA TV, shortly after a "MythBusters" explosion in 2009 knocked her off her couch and shattered a window in her house in Esparto, California. Seeing a plume of smoke and dust rise about a mile outside town, locals thought there might have been a plane crash or a building explosion. It was nothing that tragic, fortunately. It had merely been those pesky busters of myth, attempting to see if the phrase "knock your socks off" had any basis in reality. They'd blown up 500 pounds of ammonium nitrate to remove the socks from a mannequin, but they didn't realize the explosion would be as big as it was. "MythBusters" paid for several broken windows in and around Esparto.
Naked, afraid, and boycotted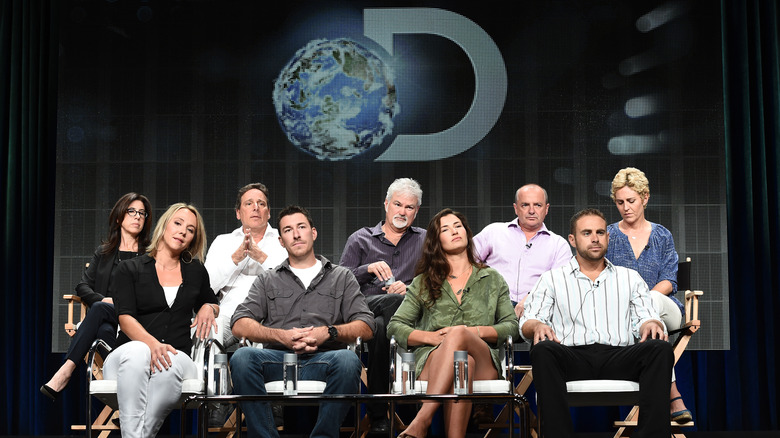 Amanda Edwards/Getty Images
There are tons of reality shows about people trying to survive in the wild, either in groups ("Survivor") or alone ("Survivorman"). But only one show goes all the way, denying participants modern conveniences and also their clothes. That's Discovery Channel's "Naked and Afraid," a survival show about forced nudity, which is also kind of a dating show in that the contestants are often strangers of opposite gender. But despite a bunch of naked, fit people hanging around together in the middle of nowhere, "Naked and Afraid" is hardly a titillating show — those people are literally naked and afraid, be it of wild animals, starvation, exposure, or freezing to death. They're too busy hunting for shelter and modesty-providing leaves to really work on their personal relationships.
One Million Moms, an organization dedicated to decency and family-friendliness throughout all media, encouraged its members and supporters to boycott "Naked and Afraid" upon its 2013 debut and demanded that Discovery Channel straight up cancel the show because they believed it to be filthy. "Discovery should be ashamed to air nudity and then call it entertainment," the group wrote in a statement. Discovery never responded to the boycott, nor (as of this writing) has it canceled "Naked and Afraid."
It's no myth that the MythBusters upset some credit card companies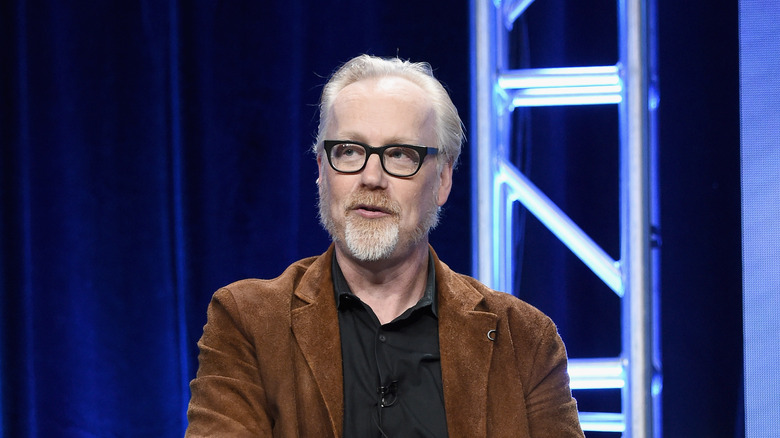 Amanda Edwards/Getty Images
Besides Discovery Channel reality shows, another constant in cable TV programming is alarmist commercials for special wallets that claim to block hackers' attempts to steal information from radio frequency identification-enabled (RFID) credit cards. It turns out that techno-criminals really can do that, and in 2007, "MythBusters" tried to do an episode where hosts Adam Savage and Jamie Hyneman would prove it. At the 2008 Last Hacking on Planet Earth conference (via CNET), Savage claimed that the installment was scrapped mid-production due to objections from advertisers in the technology and credit card sectors in a conference call with Discovery Channel brass. "Texas Instruments comes on along with chief legal counsel for American Express, Visa, Discover, and ["MythBusters" personnel] were way, way outgunned," Savage said. "Discovery backed way down, being a large corporation that depends upon the revenue of the advertisers."
Afterward, Texas Instruments spokesperson Cindy Huff told CNET that her company just had some questions for "MythBusters" about how they planned to broach the topic, and said it was "MythBusters" who decided not to pursue the episode. After that, Savage had to retract some of his words. "I have to admit that I got some of my facts wrong," Savage said in a statement, revealing that he hadn't actually been on the conference call. Nevertheless, "MythBusters" did eventually air an episode about RFID, but didn't address the technology's possible security flaws.
Death in Vegas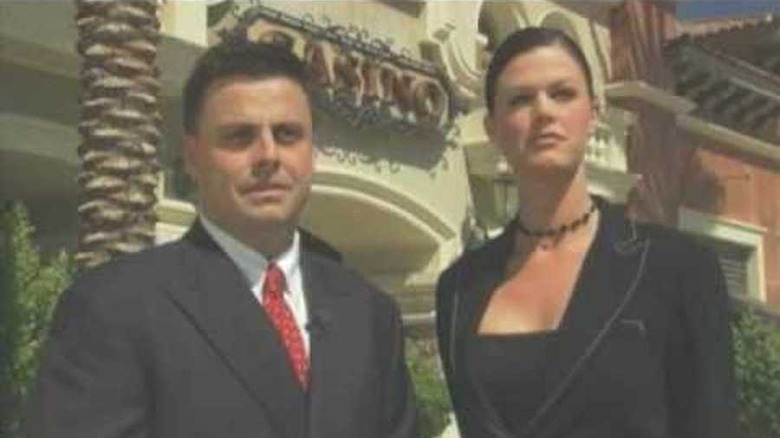 "American Casino," which aired on Discovery in 2004 before moving to sister network the Travel Channel the next year, gave viewers an inside look at the day-to-day business and operations that take place behind the scenes in one of the most secure and secretive places in the country: a glitzy Nevada gambling resort. (While not focusing on an establishment on the famous Las Vegas Strip, it featured the Green Valley Ranch casino and hotel in suburban Henderson.) "American Casino" didn't rely much on the soap-opera-like personal clashes that define most reality TV shows, but it provided for some shocking and tragic off-camera scandals. 
Michael Tata was featured on the show's first season, going about his job as vice president of hotel operations. In July 2004, while Discovery was in the middle of airing "American Casino," Tata died at age 33. A medical examiner later determined the death to be accidental, likely due to a combination of alcohol and fentanyl, an extremely powerful opiate painkiller. "American Casino" got bumped from Discovery's lineup due to a scheduled hiatus (it was Shark Week) but producers got back to work making more episodes less than a month after Tata's death.
Man vs. Wild vs. Truth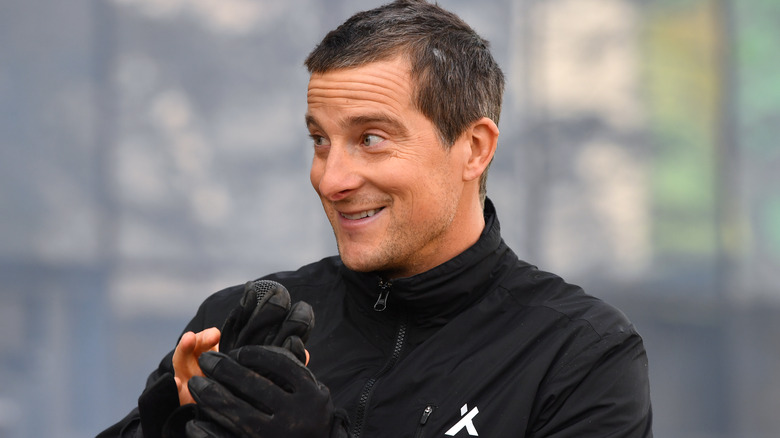 Anthony Devlin/Getty Images
About the worst thing a reality show can do is fake it. It makes viewers feel silly for investing so much time and emotional bandwidth in a series only to find out that it was staged. Discovery Channel's "Man vs. Wild" featured military-trained British survivalist Bear Grylls as he ventured out into the wilderness with little more than his special set of skills. He always made it through ... in part because the dang thing was super staged.
After the first season of the show aired, a crew member told the Sunday Times that Grylls wasn't always sleeping on twigs and leaves, but in a nearby hotel. On another occasion, an episode implied Grylls built himself a sturdy raft, when in fact a crew had previously built it to see if it would float, then carefully dissembled it so Grylls could put it together himself. And those wild horses Grylls encountered? Those were from a horse rental place. When confronted with all this, Grylls didn't deny it — he apologized. "If people felt misled on how the first series was represented, I'm really sorry for that," the host told the BBC. Meanwhile, the Discovery Channel owned up to how "isolated elements" had not been "natural to the environment," or, you know, fake.
American Guns ran afoul of the IRS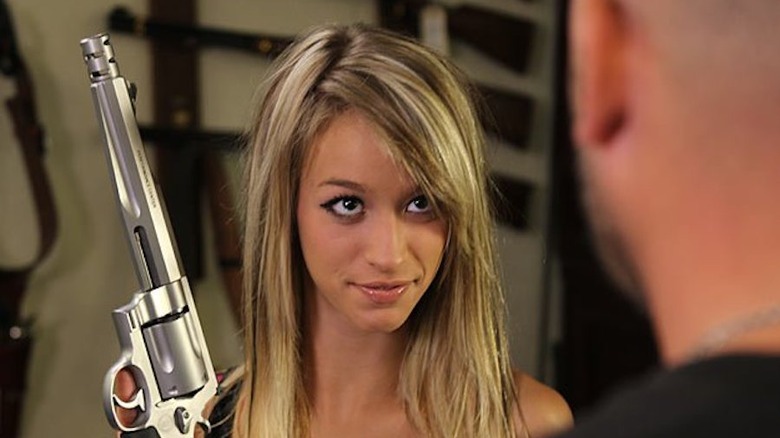 As "American Chopper" was to motorcycles, "American Guns" was to firearms. It showcased the goings-on at the Wyatt family's Gunsmoke Guns shop in Wheat Ridge, Colorado. In December 2012, Discovery Channel canceled "American Guns" and pulled reruns, too. The network claimed it had decided weeks earlier to not renew the show, but it was only announced after the Sandy Hook Elementary School shooting in Newtown, Connecticut. But even if that hadn't happened, Discovery likely would've distanced itself from "American Guns" soon anyway, because a massive scandal broke out at Gunsmoke Guns.
Shortly after a 2013 break-in and robbery, the IRS closed down Gunsmoke to perform a search. A month later, an affidavit related to that search was made public. It all goes back to 2010, when the Bureau of Alcohol, Tobacco, Firearms, and Explosives received a tip that Gunsmoke, under manager Rich Wyatt, possessed six illegal firearms. That prompted a closer look at Gunsmoke's records, which revealed that the Wyatts didn't actually own the store as their show implied, but Wyatt's signature appeared on sales tax returns from 2008 to 2011. Nobody's signature appeared on several other years' worth of tax returns because they weren't filed for a number of years. The government also alleged that the Wyatts underreported their wages to steal from the business, as evidenced by multiple large real estate and car purchases. In 2018, Rich Wyatt received a 78-month prison sentence for gun dealing and tax charges.
Jesse James didn't clear the air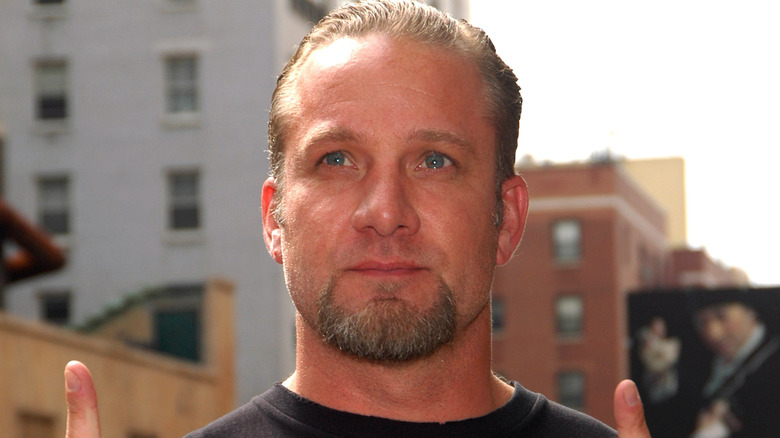 Desiree Navarro/Getty Images
Before he was best known as Sandra Bullock's husband who cheated on her and then dated fellow reality TV celebrity and tattoo enthusiast Kat Von D, Jesse James was a reality show star, the central figure on Discovery Channel's 2002-06 motorcycle series "Monster Garage." The show followed James and a team of mechanics, fabricators, and artists as they attempted to do extreme things to vehicles. (For example, they tried to turn a DeLorean into a hovercraft, and a pair of compact cars into Rock 'em Sock 'em Robots.) James came to the series with solid credentials, as the owner and main builder of souped-up and custom motorcycles at West Coast Choppers.
James also stakes historical and familial claim to his bad-boy image: He says he's a distant descendant of the Wild West scofflaw Jesse James. It would seem that the 21st-century Jesse James broke the law, just like his 19th-century namesake. The California Air Resources Board levied a fine of more than $270,000 at James and West Coast Choppers, charging man and business with customizing and selling bikes that wildly ignored the Golden State's clean air regulations. An investigation found that his "monsters" didn't come with state-certified exhaust and fuel system emissions gear, and that they generated 10 times the legal limits of hydrocarbons. James and company worked on the bikes in question between the years of 1998 and 2005, overlapping the time "Monster Garage" was on the air.
Making MythBusters can be a blast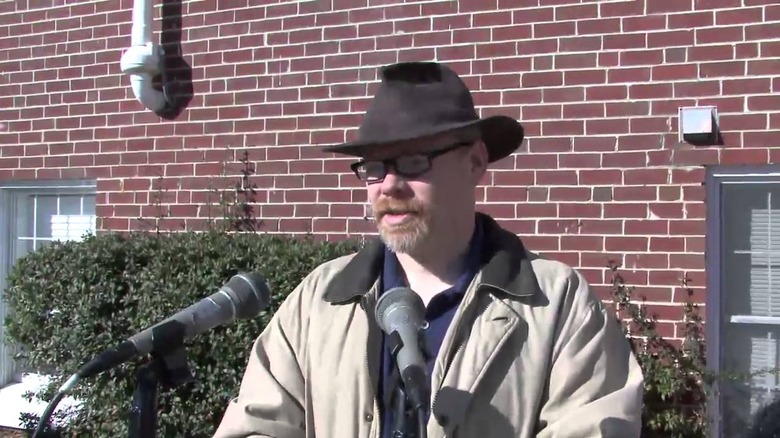 YouTube
"MythBusters" spent a lot of time on huge, trailer-flattening, Buster-launching explosions, but there were also smaller, more controlled explosions. Early one morning in December 2011, the show visited a bomb range in Alameda County, California, about 25 miles north of San Jose. They had been there more than 50 times already. This time they brought along a cannon built especially for the show and used a few times to test the trajectory of a softball-sized cannonball. The projectile was intended to blast through a few barrels of water and a wall of cinder blocks and then come to rest somewhere in the protective hills around the bomb range.
Well, the cannonball missed the water barrels. Those were supposed to slow its flight, but since that didn't happen, it soared through the wall and bounced off one of the hills and into the nearby town of Dublin. The cannonball kept going, through the door of a house, out the wall of an upstairs bedroom, and through the window of a minivan 100 feet away. That house was occupied by three people at the time, who somehow didn't even wake up. "MythBusters" sent a producer to the home and agreed to meet with the family's insurance companies.
Sons of Guns stars were arrested for heinous crimes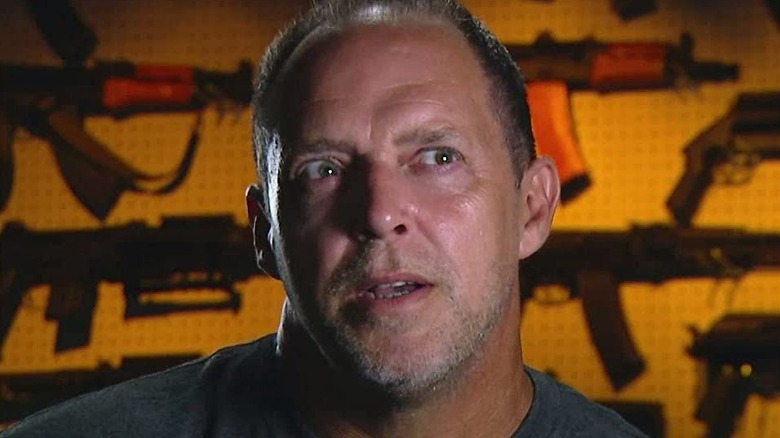 Discovery
The Discovery Channel reality series "Sons of Guns" documented Red Jacket, a family-owned weapons shop in Louisiana run by William Hayden. As the show ended its run in 2014, police in Baton Rouge arrested Hayden on charges of sexual assault against a minor. As the trial unfolded, a second victim testified that Hayden had assaulted her in the early 1990s. And then Hayden's daughter accused him of the same crime. In 2017, Hayden, once one of the biggest stars on the Discovery Channel, was found guilty of forcible and aggravated rape and was ultimately sentenced to three simultaneous life sentences and an additional 40 years.
Hayden isn't the only cast member of "Sons of Guns" to experience legal trouble for felonies against children. Just after Hayden's arrest, Kris Ford was charged with cruelty to juveniles, and his spouse, Stephanie Hayden Ford, with being a principal to cruelty to juveniles. William Scott, the father of a child with Hayden Ford, accused Ford of hitting that 9-year-old with a belt so savagely that it left substantial bruising on his thigh and buttocks. After that legal matter was settled, Ford was arrested again in 2020 for domestic battery after the surfacing of videos depicted him pushing and choking a woman while threatening to kill her.
If you or someone you know is dealing with domestic abuse, child abuse, or sexual assault:
Call the National Domestic Violence Hotline at 1−800−799−7233. You can also find more information, resources, and support at their website.
Contact the Childhelp National Child Abuse Hotline at 1-800-4-A-Child (1-800-422-4453) or contact their live chat services.
Visit the Rape, Abuse & Incest National Network website or contact RAINN's National Helpline at 1-800-656-HOPE (4673).
A Dual Survival host threatened to kill the other host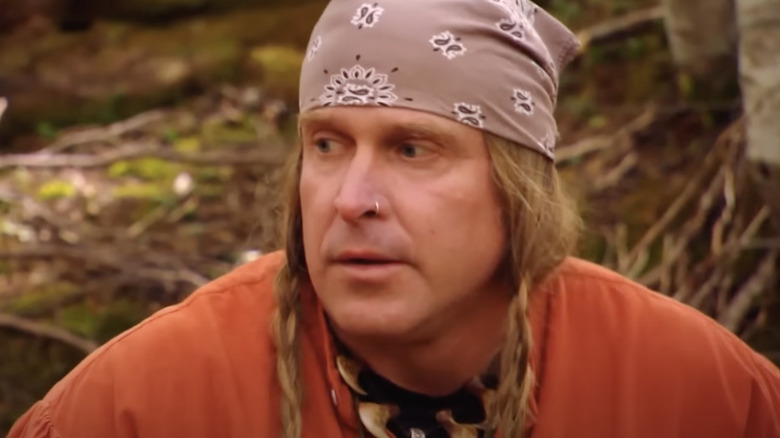 Discovery
Over the course of 90 episodes, the high-stakes reality show "Dual Survival" found a pair of experienced survival experts braving various harrowing situations. Stars like Cody Lundin and Joe Teti would be unceremoniously dropped with scant supplies into wilderness scenarios that replicated real-life or historical challenges, taking on the point of view of lost, cold, and hungry sailors, hikers, or mountaineers. Viewers found that drama compelling and novel, and Discovery Channel aired nine seasons of "Dual Survival" between 2010 and 2016.
In May 2016, Lundin filed a lawsuit, accusing the show of creatively and misleadingly edited footage to cast him in a bad light. One sequence depicting Lundin wasting much-needed matches by tossing them into the water was staged by producers; the star claims scenes like that one prevented him from getting work after he left "Dual Survival."
There's also the matter of Teti's alleged and repeated threats. Lundin claimed that Teti, an ex-CIA agent, threatened him into behaving on camera and showed him pictures of people he claimed he killed during his spy days, implying he'd do the same to Lundin. While filming in Norway, Lundin says Tati said he'd submerge him in snow (while holding an ice axe). In Hawaii, Lundin recalled his costar contemplating stabbing him with a spear. Teti denied all accusations; the Discovery Channel successfully beat the charges of defamation in court.
Discovery Channel fired Bear Grylls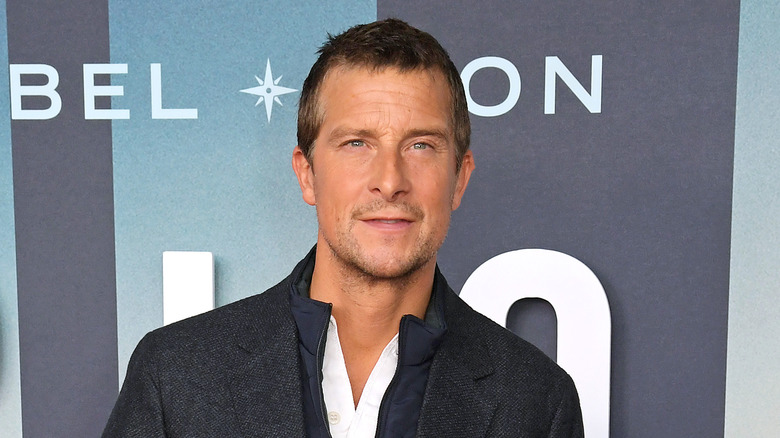 Dave Benett/Getty Images
In 2006, Discovery Channel began airing "Man vs. Wild," which would quickly evolve into a star-making cultural phenomenon. A virtual one-man operation and travelogue of the world's most punishing environments, U.K.-born Special Air Service parachuter and combat survival expert Bear Grylls would find himself in extreme natural situations and use his elite skills to make it through. Broadcast in 200 countries, "Man vs. Wild" was one of the most-watched shows in Discovery Channel history, until the service abruptly canceled the still-popular series in 2012, just after airing its sixth season.
"Due to a continuing contractual dispute with Bear Grylls, Discovery has terminated all current productions with him," a spokesperson for the channel told The Hollywood Reporter. Discovery Channel wanted Grylls to be heavily involved in two other series for which he was contractually obligated to participate. Grylls objected to the terms of that agreement, and Discovery opted to let go of one of its biggest stars rather than negotiate a new contract.
An abandoned Deadliest Catch spinoff resulted in a lawsuit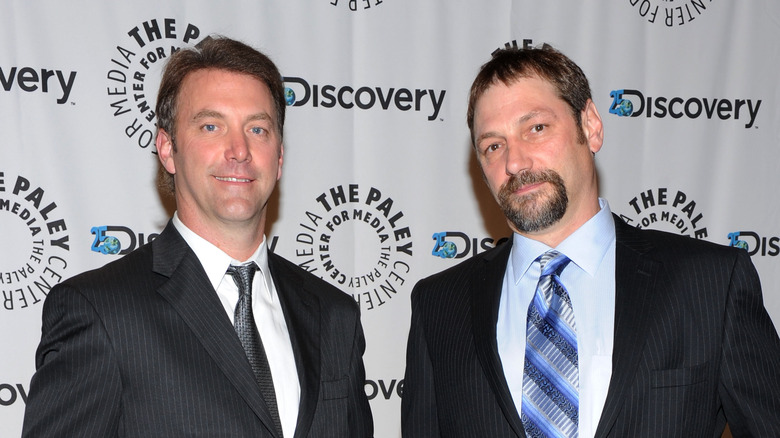 Jason Kempin/Getty Images
"Deadliest Catch" is arguably the signature Discovery Channel reality show. Each episode shows how tough and dangerous it is to be a professional fisherman, and that repeatable concept has made for a massive volume of content for the Discovery Channel. The flagship "Deadliest Catch" series has produced more than 340 episodes since 2005, with spinoffs like "Deadliest Catch: Bloodline," "Deadliest Catch: The Viking Returns," and "Deadliest Catch: Dungeon Cove" adding another few dozen installments to the franchise. Certainly "Deadliest Catch" is a cash cow for Discovery Channel, and when contracted parties fail to deliver on producing more content for the brand, the media company will take matters into the courtroom.
In 2010, "Deadliest Catch" costars, brothers Jonathan and Andy Hillstrand, filmed for two weeks on a contracted spinoff special called "Hillstranded." It was supposed to show the pair engaging in non-fishing-related activities in Alaska. They reportedly never turned in any footage to Discovery, and when producers tried to contact the Hillstrands to enquire about the status of the show, they received an email from the Hillstrands' lawyer calling for all communications to cease. And so, Discovery sued the brothers for $3 million in damages, estimating what they lost by not having the special to air. In response, the Hillstrands quit "Deadliest Catch" but were permitted to return after the lawsuit was settled.
Discovery Channel was banned in Romania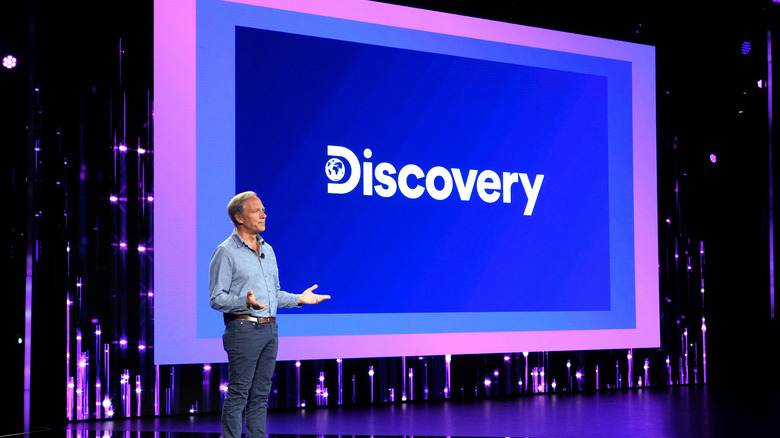 Kevin Mazur/Getty Images
Discovery Channel is part of a global media empire, and the company operates localized networks in myriad countries around the world. One place it couldn't always get its reality shows and documentaries on the air and out to its viewers was the Eastern European nation of Romania. In November 2012, the Discovery Channel and associated networks shed 2.5 million subscribers after a withdrawal from RCS&RDS, one of the most popular cable TV systems in Romania. Virtually instantly, Discovery Channel and Animal Planet were replaced (the latter with a BBC offshoot), while the feeds for Investigation, World, Science, and TLC became dark screens.
RCS&RDS required a carriage rate too high for Discovery Networks — the fees cable operators charge media companies to use its networks on their programming lineups. Discovery Channel publicly claimed that its financial demands weren't exorbitant and were in line with what other communications companies paid in Romania.
A Bill O'Reilly show upset viewers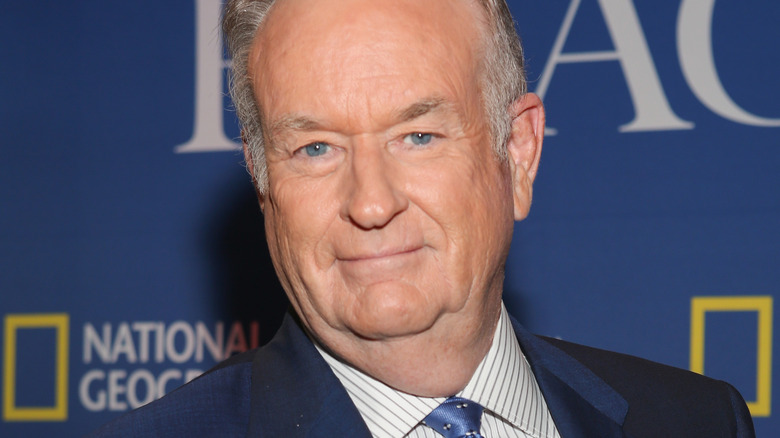 Teresa Kroeger/Getty Images
One Saturday morning in January 2020, Discovery Channel aired an hour-long program called "Pet Tales with Greta." Concerning animals and ostensibly of an educational nature, it appeared to be the kind of thing that Discovery Channel usually and historically broadcasts, and also the sort of programming widely aired on weekend mornings in the U.S.
The problem with "Pet Tales with Greta" was that it only convincingly resembled a Discovery Channel show. Its host and executive producer: Greta Van Susteren, a former Fox News personality who willingly left that cable outlet after network boss Roger Ailes faced numerous allegations from female Fox staffers of sexual misconduct and sexual harassment. A similar scandal ensnared popular Fox News anchor and "The O'Reilly Factor" host Bill O'Reilly, fired by the channel after The New York Times discovered that the network paid $13 million to settle sexual harassment claims made against him. Along with NFL legend Terry Bradshaw, and singer Katherine McPhee, O'Reilly was a guest on "Pet Tales with Greta," a celebrity interview show about animals.
When viewers complained online about O'Reilly's appearance, Discovery Channel released a statement explaining that it took no responsibility for the content of "Pet Tales with Greta" because it wasn't really a Discovery Channel production. The makers of "Pet Tales with Greta" bought the air time on Discovery Channel, an arrangement generally reserved for infomercials.
The Discovery-Warner merger was messy, costly, and controversial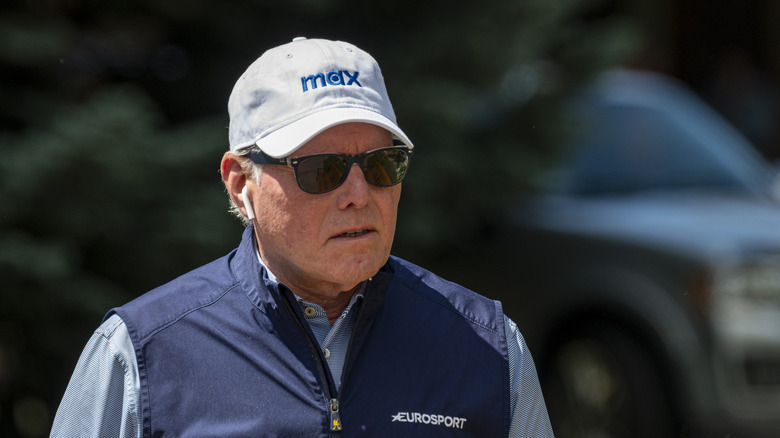 Bloomberg/Getty Images
Telecommunications company AT&T bought Time Warner (parent company of TNT, TBS, and HBO) in 2018. And then Discovery (corporate handler of the Discovery Channel) finalized its purchase of the now-renamed WarnerMedia from AT&T. It wasn't a quick, easy, cheap, or unexamined merger. In 2021, Discover announced that it would install its CEO, David Zaslav, as the head of the new firm, to be called Warner Bros. Discovery and the result of $43 billion changing hands.
Such mega-combinations may require federal investigation and approval, to ensure that no corporate laws or fairness standards are broken. In late 2021, 30 members of Congress signed a letter sent to Attorney General Merrick Garland and Justice Department antitrust lead Jonathan Kanter stating reservations over Discovery's purchase of Warner. "This transaction raises significant antitrust concerns," the letter read (via The Hollywood Reporter). "In particular, the merger threatens to enhance the market power of the combined firm and substantially lessen competition in the media and entertainment industry, harming both consumers and American workers."
Members of Congress opposed the Discovery-Warner merger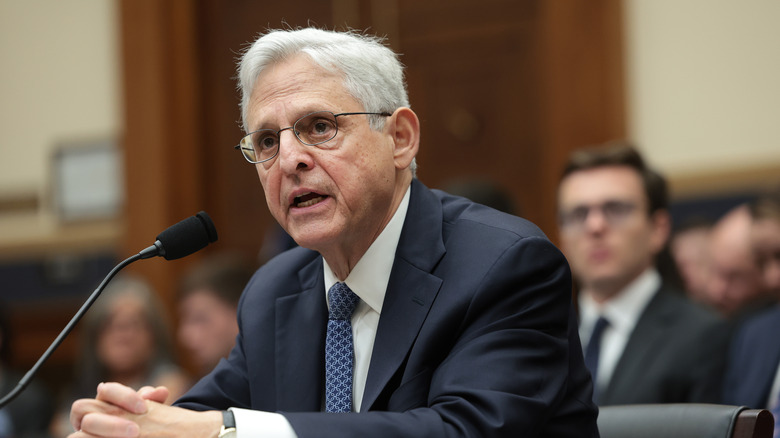 Win Mcnamee/Getty Images
In February 2022, two months after the Congressional letter concerning the Discovery purchase of Time Warner was sent to the Justice Department, the DOJ approved the merger, followed by the shareholders of the newly formed media institution. But in April 2023, four members of Congress asked Attorney General Merrick Garland and the Justice Department to take another look at the deal, because of the detrimental effects of placing HBO and the Discovery Channel (among other entities) into one company. 
For example, Warner Bros. Discovery went on a cost-cutting spree, laying off thousands of employees, ending multiple TV series, and shelving the completed "Batgirl" movie. The firm opted to take a tax write-off on the $90 million project, which would've been the first major superhero movie with a Latina lead. The cancelation of "Batgirl," and the Latin-American comedy "Gordita Chronicles," suggested that the merger "heightened barriers to entry in the media and entertainment industry" for people of color, the letter from Congress to Garland said (via the Los Angeles Times).
A Deadliest Catch star served prison time for assaulting a child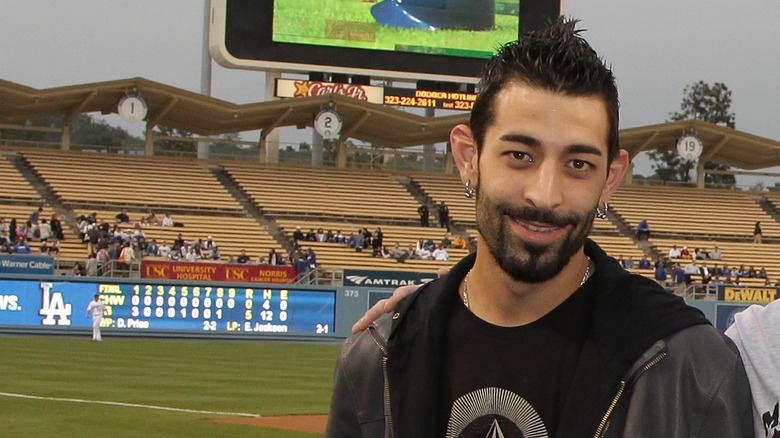 Noel Vasquez/Getty Images
Josh Harris was all over the "Deadliest Catch" TV universe for a decade and a half. In addition to appearing on nearly 200 episodes as a captain of the Cornelia Marie and other fishing vessels, he co-starred in a slew of "Deadliest Catch" spinoffs like "After the Catch," "Deadliest Catch: Bloodline," and "Deadliest Catch: The Bait," while also serving as a consultant to Discovery Channel producers.
In 2022, the Discovery Channel quickly fired Harris, one of the chief on-air and behind-the-scenes people involved with its popular fishing reality show franchise. News of a series of ugly criminal events that allegedly took place in 1998 surfaced. Harris was 15 or 16 years old when he was arrested and charged with multiple acts of sexual assault against the 4-year-old daughter of a neighbor. DNA evidence definitively linked Harris to the crimes, and he arranged a plea deal — he served nine months and agreed to a psychological exam for assault and immoral communication with a minor.
If you or someone you know may be the victim of child abuse, please contact the Childhelp National Child Abuse Hotline at 1-800-4-A-Child (1-800-422-4453) or contact their live chat services.
A Malaysian tourism ad caused an international incident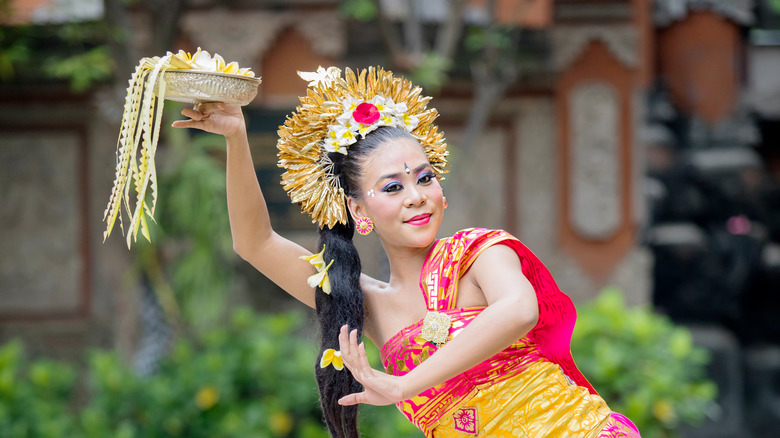 Creativa Images/Shutterstock
In 2009, the Discovery Channel's affiliate network in Singapore aired a commercial for "Enigmatic Malaysia." The tourism ad, produced by the Discovery Channel on behalf of the Malaysian government, included lots of footage of the Asian nation, and included a scene of Pendet dancers, thereby telling viewers that Pendet is a historically and culturally Malaysian art. But it isn't. The dance is part of the cultural traditions native to Bali, which is a part of Indonesia — not Malaysia.
Protests (in the form of dance performances) broke out in Bali, over the Malaysian government's cultural appropriation in its tourism spot. "They are trying to claim the Pendet, which is a sacred and original dance from Bali, as their own," government counselor Ida Ayu Agung Mas told the Jakarta Post. The Discovery Channel sent a letter of apology to both the tourism bureaus of Malaysia and Indonesia for mixing up the origins of the Pendet.
A Deadliest Catch crew member nearly died (and sued)
Nick Mavar worked as a deckhand during the treacherous fishing trips depicted on the Discovery Channel's "Deadliest Catch." Mavar appeared on the very first episode of the reality show in 2005 and continued to pop up through episodes that aired through 2021. He stopped working on the show after suffering a near-fatal medical emergency during the filming of "Deadliest Catch" and a lawsuit that followed.
The deckhand worked onboard the F/V Northwestern, where, during a 2020 expedition, his appendix ruptured. That event in turn led to multiple serious and long-standing infections, surgeries, and treatment for cancer — the appendix contained a mass identified as a cankerous tumor. Blaming improper and less-than-speedy medical care for his appendix issue for his health problems, Mavar filed a lawsuit in Washington state against F/V Northwestern owners Hansen Enterprises (co-operated by "Deadliest Catch" captain Sig Hansen) in December 2022, seeking $1 million. And then in May 2023, Hansen Enterprises sued "Deadliest Catch" producers Original Productions and medical provider Trifecta Solutions, saying that they're the ones who should pay a settlement to Mavar, along with the legal fees incurred defending themselves against the deckhand's suit.