The Biggest Payouts In Game Show History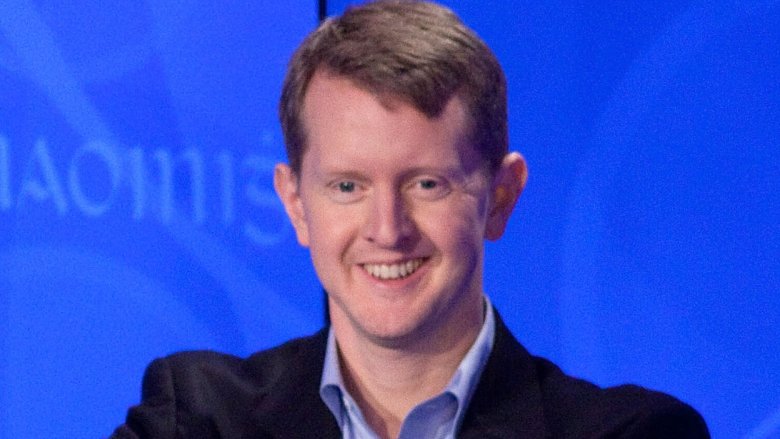 Ben Hider/Getty Images
Almost as long as television has existed, game shows and trivia quiz shows have been big draws. In the mid-1950s, the highest jackpot won was $264,000 on The $64,000 Challenge, a total that would not be surpassed for decades. By the late 1990s, however, a new fad for high-stakes game shows became all the rage, grabbing ratings and headlines with monster prizes, inspired by the success of the British phenomenon Who Wants to Be a Millionaire and its American remake (as well as numerous subsequent international versions, like the one featured in Slumdog Millionaire, for example). The result was a series of shows constantly trying to one-up each other by offering bigger and bigger jackpots between 1999 and 2004. Many of these shows were flashes in the pan whose names likely wouldn't ring any bells with anyone other than fervent fans of game shows. Still, it was exciting to see the record for most money won in a game show being surpassed on a regular basis in that time period.
But when all the dust has settled, who are the biggest winners of all time? While some names might be familiar to you, other contestants (and shows) may surprise you. Here is a list of the winningest contestants in American game show history and the huge amounts of money they took home.
John Carpenter: $1,250,000 on Who Wants to Be a Millionaire
For horror movie fans, the name John Carpenter conjures up images of some of the greatest fright flicks ever made: Halloween, The Thing, and The Fog, to name but a few. But for game show fans, the name John Carpenter likely brings to mind a completely different guy. Not a master of horror, but rather the perpetrator of one of the most baller moves in game show history.
Who Wants to Be a Millionaire was arguably the most popular of the high-dollar, high-stakes game shows of the late 1990s and early 2000s, inspiring a host of imitators and becoming a cultural touchstone that still has people declaring that things are their final answer. Prior to the November 19, 1999, episode of the show, no one had won a million on the show, and in fact only one person had made it to the penultimate $500,000 question. On that night's episode, however, IRS agent John Carpenter sailed through the show's questions without using any lifelines (optional hints like polling the audience, eliminating options, or calling a friend for help).
Until, that is, he got to the final question: "Which U.S. president appeared on the television series Laugh-In?" At this point, Carpenter opted to call his father. Rather than asking for help, however, he told his dad he didn't need help, but he wanted him to know he was a millionaire now before correctly answering "Richard Nixon." Carpenter's million dollar win was a record at the time, and he subsequently returned to the show's Champions Edition and won an additional $250,000.
Curtis Warren: $1,410,000 on Greed
One of the many shows hoping to capitalize on the success of Who Wants to Be a Millionaire by grabbing headlines with huge jackpots was Fox's Greed, which ultimately did not enjoy Millionaire's success, lasting a single 44-episode season from November 1999 to July 2000. Nevertheless, it advertised itself as "the richest, most dangerous game in America," and to its credit, it was responsible for the biggest winner in game show history at that time, Curtis Warren.
Warren had won $410,000 in an episode in late 1999 and so was brought back for what the show called their "Million Dollar Moment," where contestants who had gotten close to winning the top prize of $2 million were brought back for a chance to add a million to their previous totals. Warren was presented with a list of eight television series, and if he could pick which four had been adapted into big-screen theatrical movies, he would win. Without hesitation, he picked the four correct answers and locked them in, winning the million and — for an extremely short time — setting the record for largest dollar amount won by a game show contestant in history. (Ironically, for a current-day viewer, his question would be harder to answer, as several of the other options have been made into movies in the intervening years.)
As with many other big winners, Warren added to his winnings on other shows, winning $136,288 on Sale of the Century and $700 on Win Ben Stein's Money, bringing his overall winnings to $1,546,988. He also appeared on Jeopardy in 1986, but didn't win anything.
David Legler: $1,765,000 on Twenty-One
Twenty-One is fairly notorious as game shows go; its original 1950s incarnation was racked with scandal due to being rigged to goose ratings. The 1994 movie Quiz Show with John Turturro is a dramatization of this scandal. Despite the brand being pretty indelibly associated with scandal, Twenty-One was revived in 2000 as part of the wave of high-stakes quiz shows. It lasted less than five months, ending in May 2000, but in that short period managed to snag not one but two game show records.
The first record-grabber was Rahim Oberholtzer, who won $1,120,000 over the course of four victories, which was at the time the all-time game show winnings record. Partway through the show's run, however, the prize payout was restructured in such a way as to increase winning potential for returning champions. It was also supposed to make it statistically more difficult to win higher numbers of games. Under this new structure, naval submarine lieutenant David Legler beat the odds and managed to snag six wins for a total of $1,765,000 (somewhat famously with help from his dad, also named David Legler, who was the junior Legler's recurring lifeline over the course of the show), unseating Curtis Warren as the all-time champ and setting a record that would stand until 2001. Sure, that reign doesn't sound that long, but in this era of game shows, the record was getting smashed on the regular, so his 14-month tenure as quiz show king is nothing to sneeze at.
Ashlee Register: $1,795,000 on Duel
ABC's Duel was another relatively short-lived game show, airing originally from December 17 to December 23, 2007, as a six-episode tournament, but only lasting an additional 10 episodes when it returned as a weekly program in 2008. The concept was meant to combine elements of Who Wants to Be a Millionaire and poker, with contestants going head to head, wagering chips on possible correct answers to multiple choice questions. Chips wagered on wrong answers contributed to a growing jackpot that, in the show's first season, went to the winner of the final duel.
That winner was Ashlee Register, either fittingly or improbably (depending on how you look at it) a registered nurse, who found herself and her opponent being asked whether a gallon of water, a gallon of crude oil, or a gallon of vegetable oil was heaviest. Unsure of the answer, Ashlee wagered equally on each option, while her opponent, a used car salesman named Robert, wagered on every response except water. Given a chance to consider his answer, he realized two things: a) oil floats on water and b) he had just lost $1.7 million. Ashlee took the jackpot plus her own accumulated $75,000 in winnings for a total of $1,795,000, making her not only the record holder for female winners but also the highest earner of any contestant to ever appear on only one game show.
Ed Toutant: $1,860,000 on Who Wants to Be a Millionaire
In the 2001 season of Who Wants to Be a Millionaire, the total jackpot was set to increase by $10,000 each episode it was not won. On January 31, 2001, IBM employee Ed Toutant appeared on the show when the jackpot had risen to $1,860,000 and ... lost. At the $16,000 question, Toutant was asked which vegetable had been genetically modified in England to glow when it needed water. After polling the audience, Toutant guessed tomato, only to be eliminated when the answer proved to be potato, surprising both Toutant and host Regis Philbin, and leaving Toutant with a meager $1,000 win.
Normally this would have been the end of the line for a Millionaire contestant, but in Toutant's case, he got a second chance. It was discovered that the question was flawed — the potato experiment was conducted in Scotland, not England, and a professor at Oxford had been making glowing tomato plants — and Toutant was invited back on the show, with the jackpot set back at $1,860,000 as it had been on his first appearance. This time, Toutant sailed to the end, and used his 50/50 lifeline to confirm his suspicion that World War II soldiers used aerosol insect repellent, taking home a huge wad of dough. Toutant had also previously scored a respectable $11,401 on Jeopardy in 1989, for a total game show winnings of $1,871,401. Toutant passed away in 2018, but he will be remembered as the champion who got a second chance.
Kevin Olmstead: $2,180,000 on Who Wants to Be a Millionaire
During the same Who Wants to Be a Millionaire season on which Ed Toutant appeared but before the show recognized their error and brought Toutant back on, the jackpot continued accumulating, as there was no top prize winner for five months. The erstwhile million-dollar prize had swollen to an astonishing $2,180,000 by the time Kevin Olmstead, an environmental engineer from Ann Arbor, Michigan, appeared on the show on April 6, 2001.
After winning a Fastest Finger question about the birthdates of famous authors, Olmstead made his way through the remaining questions with relative ease, using his lifelines on questions about Brigham Young, conifers, and writer James Agee. He then found himself facing the final question, which was about who invented the first mass-produced helicopter. Without hesitation, Olmstead locked in Igor Sikorsky, the correct answer and one that earned him what was at the time the record for highest total winnings on a game show.
Olmstead's record would stand for almost three and a half years until it was beaten by Ken Jennings' famous Jeopardy run in 2004. Speaking of Jeopardy, as with most of these top winners, Olmstead didn't limit his victories to one show. He had previously won a respectable $27,000 on Jeopardy in the early 1990s, bringing his total prize winnings to $2,207,000. He also appeared on the game shows 1 vs. 100 and Grand Slam (a kind of showcase tournament for famous game show winners, including a lot of people from this list), but did not win any money on them.
James Holzhauer: $2,464,216 on Jeopardy
While many of the top game show earners scored big during the Millionaire-inspired game show boom, one much more recent entry into the top ten made his bones without any giant gimmick jackpots. All he needed to do was bet huge and win game after game of Jeopardy. You might have heard of him: His name is James Holzhauer, and his record-breaking 32-game winning streak from April to June 2019 had many people wondering if the professional Las Vegas gambler would ever lose.
Holzhauer's strategy was so simple and effective that it's surprising no one had really used it before. Instead of starting categories at the top and finishing them before moving on, Holzhauer would skim the bottom of the board, accumulating as much bank as he could and then doubling that amount by going all-in on Daily Doubles. This strategy put him out of reach of the other contestants by the Final Jeopardy round in all but three of his winning games. Of course, it also helped that Holzhauer had studied buzzer strategies to maintain control of the board and was almost never wrong: He answered correctly on 94.7% of the Daily Doubles he hit, making his aggressive wagering deadly to his opponents. By the end of his streak, Holzhauer racked up $2,464,216 — just shy of Ken Jennings's original total — and held every spot in the game's top 16 single-game winnings. Considering he hasn't even come back yet for a Tournament of Champions, you can probably expect Holzhauer to move up on this list in the future.
Andrew Kravis: $2,600,000 on The Million Second Quiz
You might be forgiven for not remembering The Million Second Quiz, despite it being a relatively recent event in game show history. It only lasted from September 9 to September 19, 2013 — 11 days, 13 hours, 46 minutes, and 40 seconds (the titular million seconds), to be exact — and never reappeared, despite NBC hyping it as "the Olympics of quiz" and branding it as a huge, cross-platform live event that included an app that let viewers win a chance to appear on the show. Despite the show debuting to strong ratings, viewers found the format confusing and felt it lacked drama. Combined with constant technical issues with the show's app, ratings dropped steadily until the finale.
The basic premise was that contestants tried to gain and maintain control of the "money chair" by defeating challengers in trivia contests, and the longer they were in the chair, the more money they racked up. When the million seconds ran out, the top four money earners competed for a $2 million jackpot. That winner ended up being law student Andrew Kravis, whose $326,346 in winnings was combined with the $2 million jackpot and then — in the ultimate petty move — was rounded to a cool $2.6 million just so his winnings would surpass those of Jeopardy champ Ken Jennings.
It's perhaps ironic, then, that even with Kravis also winning $50,550 on Wheel of Fortune, $5,000 on Jeopardy, and $1,000 on Who Wants to Be a Millionaire, his total game show winnings of $2,656,550 still fall short of Jennings' lifetime totals.
Ken Jennings: $3,522,700 on Jeopardy
If you've only heard of one person on this entire list, it's probably Ken Jennings, arguably the most famous game show contestant of all time. He holds the record for longest winning streak on Jeopardy, with 74 episodes from June 2, 2004, to November 30, 2004. (Various themed tournaments interrupted his episodes if you were scratching your head at the math there.) He also holds the record for highest average correct answers per game with 35.9 during his original run. For comparison, the second longest winning streak is James Holzhauer's 32-day run, and Holzhauer nipped at Jenning's correct answer average with 35.5 per game; no other contestant has an average over 30.
Although he won it more slowly than Holzhauer, Jennings' original run brought him $2,522,700, which still slightly exceeded Holzhauer's totals. But to put him way out of reach, Jennings went on to win $500,000 in the Ultimate Tournament of Champions, $300,000 in the 2011 IBM Challenge against Watson (which he donated to charity), $100,000 in the Battle of the Decades, and $100,000 in the 2019 All-Star Games team challenge, putting his total Jeopardy wins at $3,522,700.
But wait! There's more! He also won $500,000 on Are You Smarter Than a 5th Grader?, $100,000 on Grand Slam, $100,000 on Who Wants to Be a Millionaire, and $714.29 on 1 vs. 100 (and no winnings on 500 Questions), for a total winnings of $4,223,414. Which, amazingly, is still only enough to put him in second place overall.
Brad Rutter: $4,788,436 on Jeopardy
Although he appeared on far fewer episodes of Jeopardy than Ken Jennings, Brad Rutter has managed to consistently stay ahead of him in overall winnings from the show to retain his position as the biggest game show winner of all time. Rutter's initial Jeopardy appearances — in which he totalled $55,102 in 2001 — came before the 2003 rule change removing the five-day limit on consecutive wins that allowed Jennings' epic run, so we can never know how long Rutter's tenure could have been. What we do know is that other than coming in third behind Watson the computer and Ken Jennings in the IBM Challenge, Rutter has never lost a game of Jeopardy.
After his initial streak, Rutter would go on to win $100,000 in 2002's Tournament of Champions, $1 million in the Million Dollar Masters Tournament, another $1 million in the Battle of the Decades, $2.1 million in the Ultimate Tournament of Champions, $200,000 (which he donated to charity) in the IBM Challenge, and a third of $1 million in the All-Star Games team tournament, bringing his Jeopardy totals to a staggering $4,788,436. Once you throw in the $100,000 he won in 2011 as a portion of an overall $600,000 jackpot on Million Dollar Mind Game, Rutter is sitting pretty comfortably as the biggest game show winner of all time, with total earnings of $4,888,436. That said, as of this writing, he has not yet faced the new Jeopardy wunderkind James Holzhauer, so who knows how future all-star champion games might shake things up?