Hotel Hiring 'Fur Butler' Pays You To Chill With Bernese Mountain Dog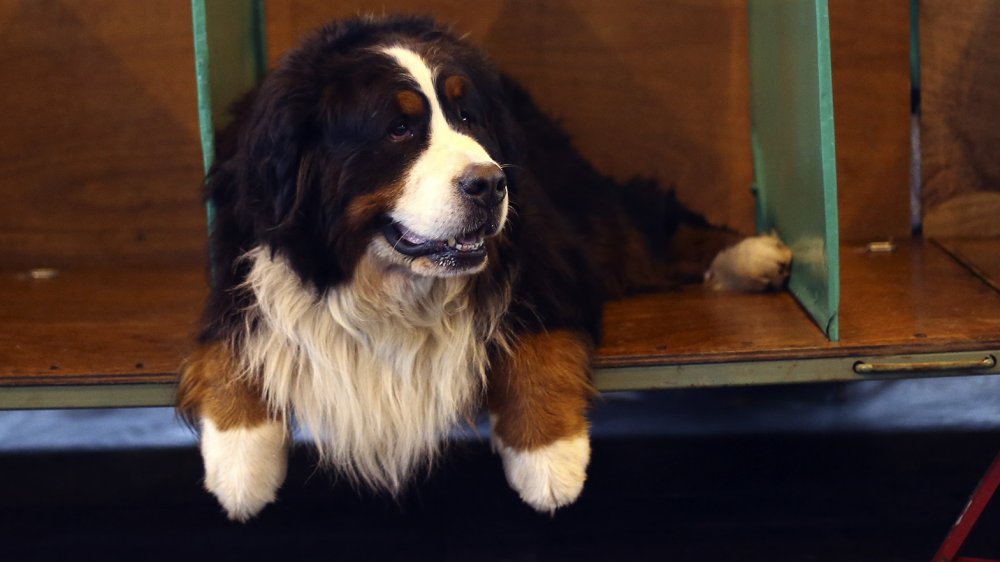 Carl Court/Getty Images
Good news for job seekers who weren't going to lint roll their clothes anyway: the St. Regis Aspen Resort, a "five-star luxury destination nestled at the base of Aspen Mountain" in beautiful Aspen, Colorado, is hiring a dog butler.
Let's backtrack. "Dog butler" can mean a lot of things to a lot of people. Before you get too excited, they are not looking for an anthropomorphic hound in coat tails to serve meals to their guests and then dryly ask if he "can fetch anything else" for them in a British accent. The truth is so much more magical than that. The resort hotel is home to a Bernese mountain dog named Kitty, who serves as mascot, companion, and all around good boy, and Kitty is in need of a full time "fur butler," according to the job posting listed on Facebook.
What's it take to be a 'fur butler'?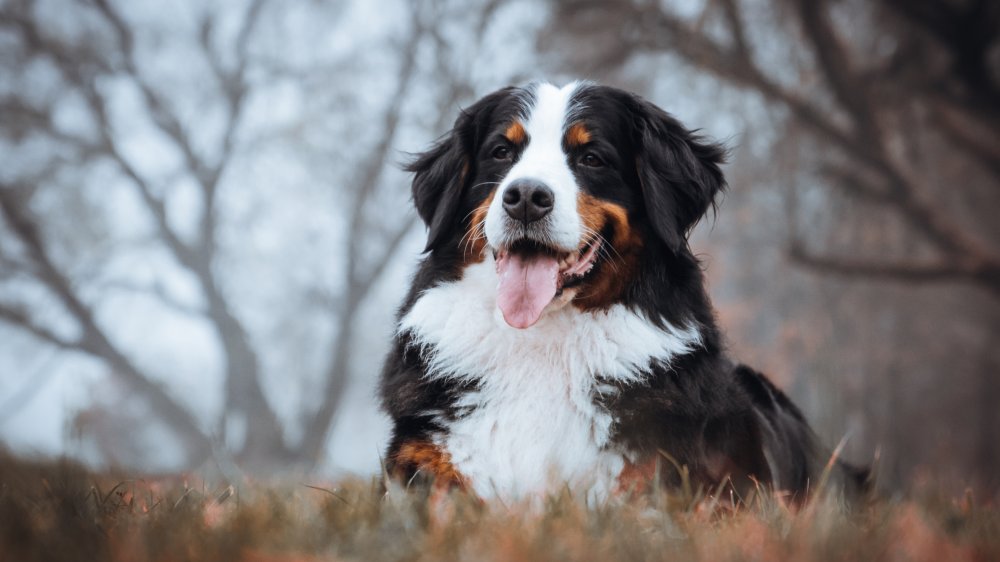 Shutterstock
Aspiring fur butlers will need "a deep passion for animals, service, uncompromising standards, the ability to anticipate needs, and impeccable interpersonal skills." Also,  "a keen interest in photography and social media is encouraged," since Kitty currently puts your Insta game to shame with over 43,000 followers keeping eyes on his globetrotting, snow-encrusted adventures. A post on that account lists some of the job's responsibilities, including "to make guests feel special," "to share St. Regis' exquisite heritage," and "maybe play in the snow until the flowers in Aspen grow," which beats your current job description of "show up to Cold Stone on time and sing when someone tips you" by about a mile.
The Bernese Mountain dog is one of the largest breeds of pooch on the planet, regularly topping 100 pounds, so make sure to pick up lots of treats on your way to the office. While originally bred as working dogs, Kitty seems to be more down with the celebrity lifestyle. And in case you were wondering, he's named after the dog originally owned by the hotel's founder.