The Real Reason You Can't Pump Your Own Gas In These States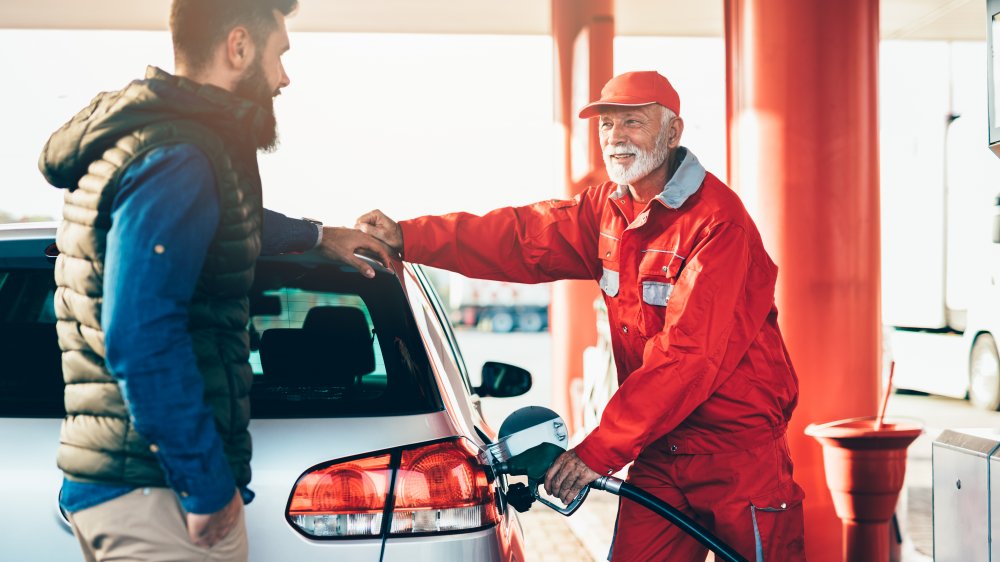 Shutterstock
Nowadays, it's fashionable to bash Millennials and Gen Z-ers for the things they don't know because decades ago people mastered important life skills — like how to cure a sore throat by smoking, the best way to smoke on an airplane, and the most efficient way to unclog a lead pipe in a racially segregated school. Man, kids these days are embarrassingly ignorant compared to the sages of the good old days. One of the oft-touted examples of how woefully unskilled today's whippersnappers are is their lack of knowledge about cars. 
As one Forbes writer put it, "Today's Millennials spend more time perfecting the trip playlist than ever looking under the hood— if they even know where the latch is." The majority of them are clueless about checking tire pressure, and half don't read their car manuals, presumably because instead of learning how to read in school, they received lessons on how to ask their parents to make avocado toast. And did you know that there are New Jersey drivers can't pump their own gas? Oh wait, that's because of a law that was passed in the good old days of 1949. What gives?
Pumping the brakes on pumping your gas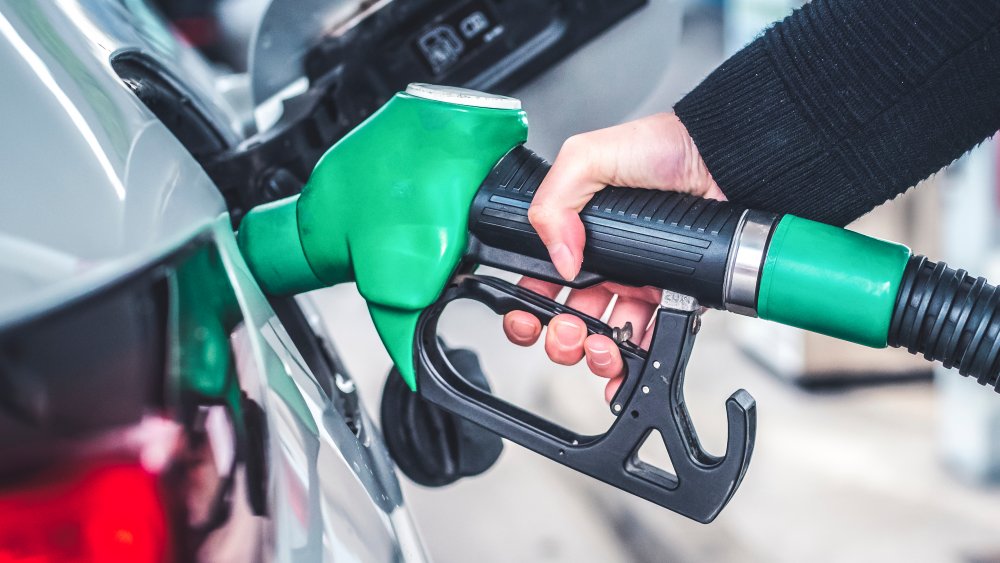 Shutterstock
As of this writing, two U.S. states restrict drivers from pumping their own gas: Oregon and New Jersey. Forbes reports that New Jersey led the way in 1949 when service station owners lobbied for a ban. Oregon didn't trail far behind, imposing its restriction in 1951. The Gasoline Retailers Association backed New Jersey's ban because self-service stations had a competitive edge, namely that they could afford to offer lower gas prices since they didn't have to pay attendants to serve customers. However, the issue was framed in terms of safety concerns. 
The Beaver State listed 17 reasons to forbid motorists from filling their own gas tanks, including "the dangers of crime and slick surfaces," leaving children unattended in cars, noxious fumes, and the fire hazard posed by gas. As anyone who's seen Zoolander knows, fiery oblivion is just a gasoline fight and one lit cigarette away. Yet despite Oregon's undoubtedly large population of highly flammable male models, in 2018, the state lifted the self-service ban in counties with fewer than 40,000 residents. Some people freaked out, worrying that this ability would prove too perilous for most people. But hey, times change.