Largest Post-War Art Theft Committed At Dresden Royal Palace Museum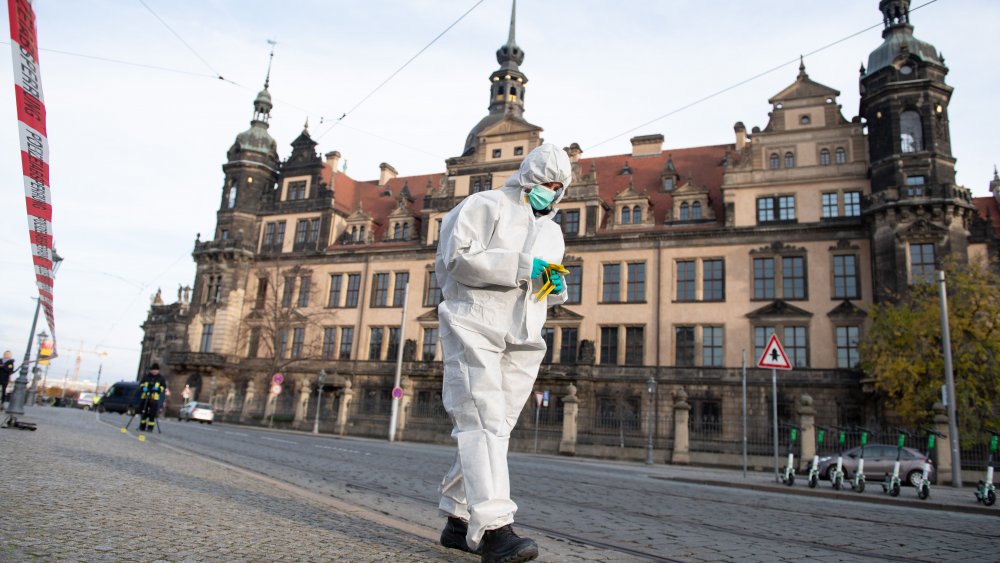 Sebastian Kahnert/Getty Images
In a third-act twist that nobody saw coming, Germans are getting their gold, art, and jewels stolen and, to the best of everyone's knowledge, Indiana Jones has nothing to do with it.
According to The Guardian, German police reported that in the early hours of November 25th, a very Hollywood heist took place in the Grünes Gewölbe museum at the Dresden Royal Palace. The thieves apparently cut power to the building, then climbed through a window and loaded up on jewelry and valuables, which museum curators described as "priceless" in a quote that whoever's fencing the stolen items will probably chuckle at warm-heartedly before falling asleep on a mattress made of money. Current estimated losses run from the high hundred millions all the way up to $1.1 billion.
The passion of the heist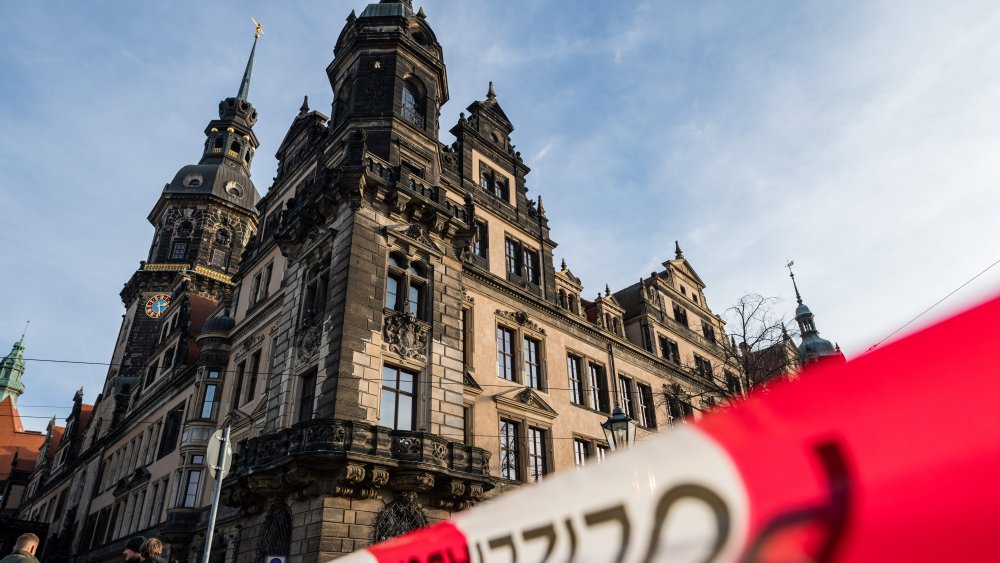 Jens Schlueter/Getty Images
By all accounts, this seems to have been a well-thought out operation, with surveillance footage reportedly showing the perpetrators making a beeline for the most easily transported goods with the highest monetary value, then disappearing before the police arrived minutes later. It was also reported that a burning car, possibly used as an intermediary getaway vehicle, was found not far from the scene, and that law enforcement officials aren't optimistic about the efficacy of roadblocks due to the Palace's close proximity to the autobahn, a stretch of relatively rules-free road that just keeps becoming more lovable every day.
The Grünes Gewölbe is one of the oldest museums in Europe, operating since the early 18th century with characteristically stringent policies on entry. 
On the subject of the stolen valuables' current lot in life, art theft aficionado Arthur Brand expressed skepticism as to whether the items could be successfully sold off. But in good news for the thieves and bad news for art of historical and emotional significance to Saxony, they're still estimated to be worth hundreds of millions of euros when melted down and sold piece by piece. Man, there's really no wrong way to be an art thief, is there?