Lil Bub, Internet's Beloved Bug-Eyed Cat, Dead At 8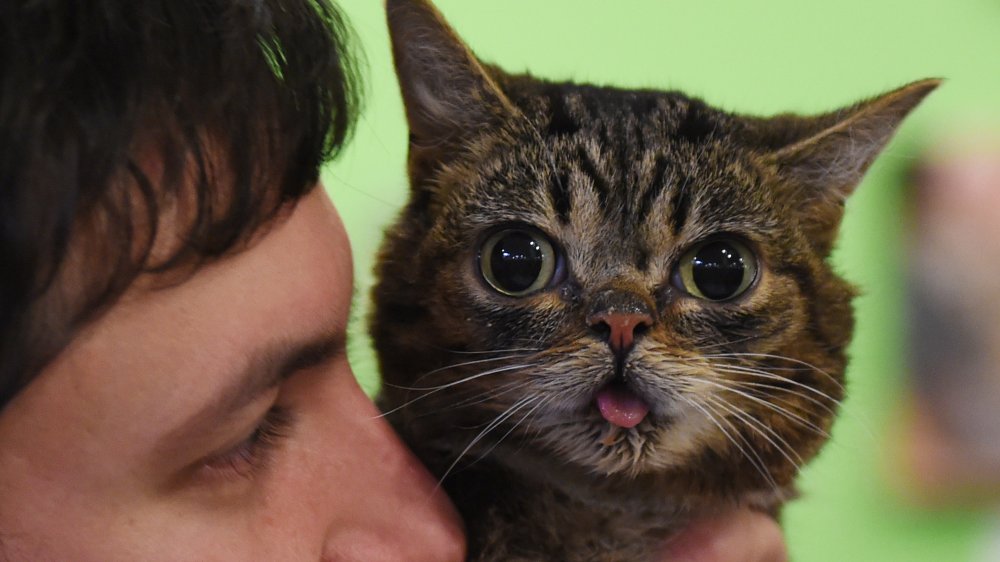 Mark Ralston/Getty Images
In general, it takes a truly monumental event to make the internet, as a community, take a moment to stop their constant kvetching and depolarize. It is during these moments that the grand scale of existence sinks in and we realize how finite our presence on this planet really is, and that we only have this moment, this one infinitesimal fraction of time. Tomorrow is promised to no man and, tragically, to no lovable, weird looking cat.
It is with great sorrow that we inform you of the passing of Lil Bub, the very good kitty who took the cultural landscape by storm with her adorable Steve Buscemi eyes and perpetually stuck out tongue. 
Bub, accurately labeled on her official website as "the most amazing cat on the planet," was born in June of 2011. The runt of a feral toolshed litter, she was adopted out of rural Indiana by Mike Bridavsky and rose to internet stardom after her photo went viral on Reddit, thanks in large part to the unique appearance granted her by a wide array of genetic abnormalities. Polydactyl and diagnosed with "extreme dwarfism," she was a unique gift to a world that didn't deserve her and we're not crying, you are.
Lil Bub, author, activist, celebrity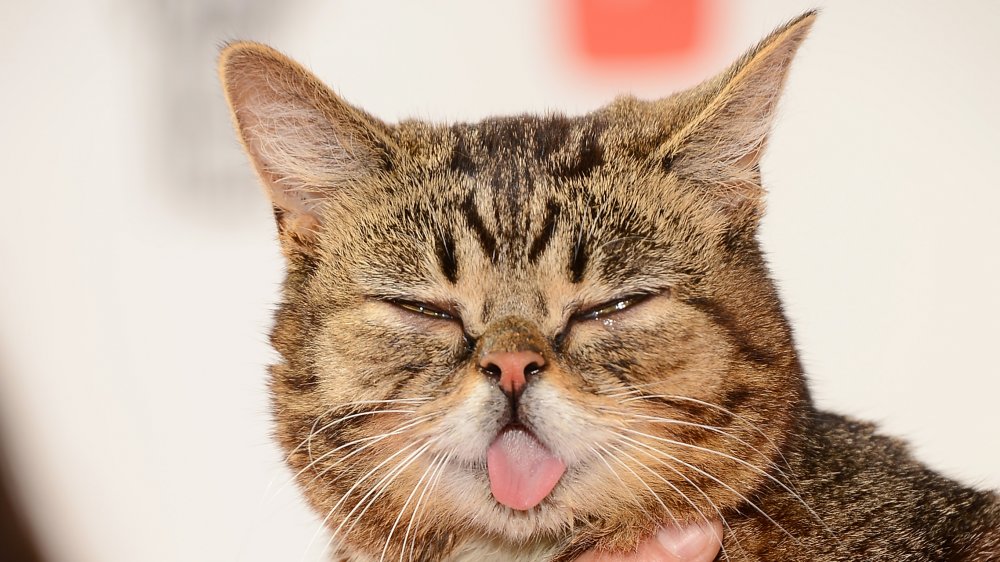 Mark Davis/Getty Images
Not one to languish pointlessly in instant celebrity, Bub went on to found Lil Bub's Big Fund for the ASPCA, a fundraising effort that helped to raise hundreds of thousands of dollars to help animals in need. She published books, made TV appearances, starred in an arcade game, had her own web series, and was the subject of the much lauded documentary Lil Bub & Friendz, which took home the Tribeca Online Festival Best Feature Film award at the 2013 Tribeca Film Festival. 
Tragically, on December 2nd, 2019, Bub's owner Mike announced via her official Twitter account that the celebrity cat had passed away the previous day. The full message posted to Bub's website stated that she passed away unexpectedly in her sleep, and went on to close simply with "GOOD JOB, BUB." We couldn't have put it better.