Narwhal Tusk And Fire Extinguisher Used To Disarm London Bridge Attacker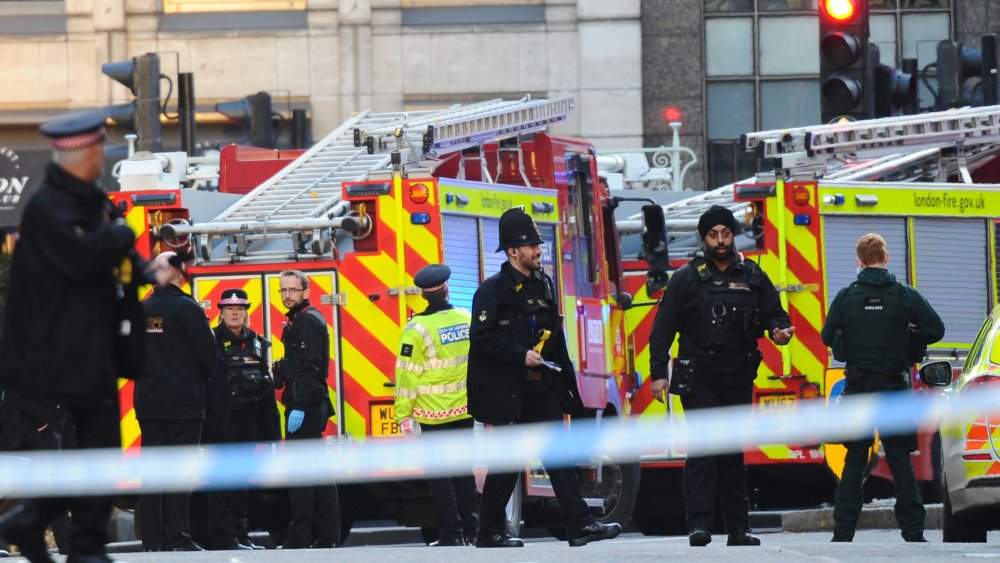 Daniel Sorabji/Getty Images
In what was shockingly not a fake headline generated for an episode of "Wait, Wait, Don't Tell Me," NPR had the honor of running a story this week titled "London Knife Attacker Identified, Public Lauds Narwhal Tusk Takedown."
Let's run this one back a little. On Friday, November 29th, a man later identified as 28-year old Usman Khan went on a rampage at Fishmongers Hall and the London Bridge, killing two people with a knife and wounding three others. Khan, who was out on license (basically parole) after a 2012 arrest for his involvement in a conspiracy to train terrorists and bomb the London Stock Exchange, was shot and killed by police.
Khan reportedly started his attack at Fishmongers Hall before moving on to the bridge, where he was subdued by bystanders. One sprayed the attacker with a fire extinguisher while the other, cementing their place as the Avenger that the world never knew it needed, jabbed at Khan with a five foot long narwhal tusk. 
A story to tell when you get long in the tooth
Win Mcnamee/Getty Images
What's truly remarkable about all of this, fire safety equipment and specialized aquatic mammal tooth aside, is that during the even, Khan was reported to have been wearing a fake suicide vest. That said, nobody but the attacker knew that the vest was fake, and the civilians stepped in anyway. Metropolitan Police Chief Cressida Dick, whose name is just weaponizably British at the same level as the most purebred Cumberbatches, summed up the situation eloquently, saying "It's a terrible thing that people found themselves in that position, but as we saw the worst of humankind, we also saw the very best of human spirit and of London."
So there you have it. Heroes, as they say, don't always wear capes. Sometimes they spray terrorists with fire retardant chemicals and poke them with bits of a dead whale.