Here's How Much Money Ric Flair Is Actually Worth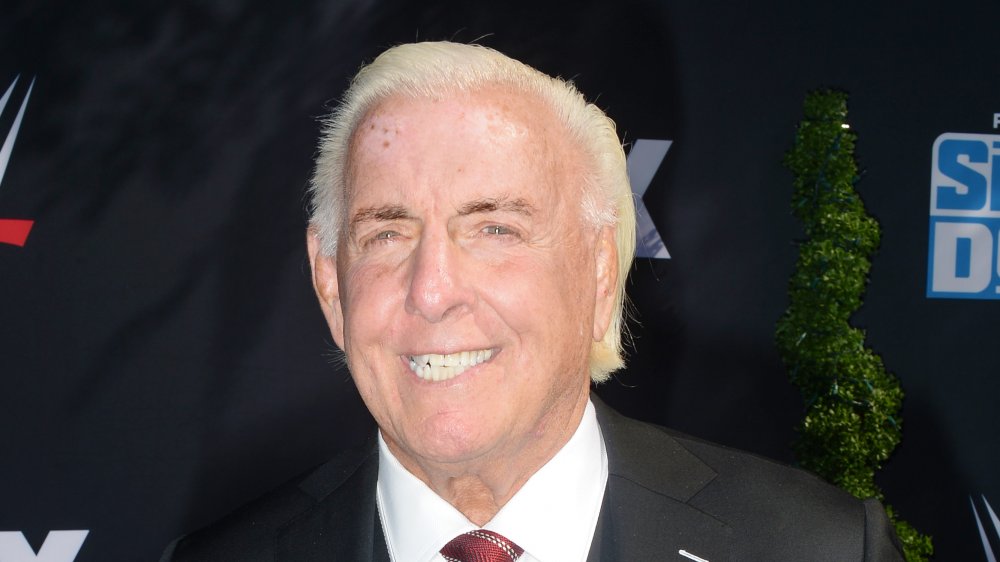 Jerod Harris/Getty Images
Woooo! Ric Flair is a true legend of professional wrestling, and a true "stylin', profilin', limousine riding, jet flying, kiss-stealing, wheelin' and dealin' son of a gun." His decades of flamboyant entrances, fantastic matches, fine suits and raunchy promos have given him an aura of glamour that makes it almost impossible to believe that the Nature Boy isn't just about the wealthiest guy to ever hit the squared circle. 
The thing is... is that true, or is he just that good at projecting an image? After all, Grantland has painstakingly reported his many financial failings over the years, from multiple troubles with the IRS, vast overspending and irresponsible loans to unwise business decisions, numerous divorces and all sorts of lawsuits. In fact, Flair's money troubles are reportedly the reason he wrestled well beyond his best-before date, despite struggling with alcoholic cardiomyopathy. Even after his retirement from the ring, things didn't get easier: According to Sports Illustrated, Flair has claimed that his former agent stole a whole bunch of money from him while he was out of commission during a 2017 health scare. The manager also allegedly neglected to renew Flair's assorted trademarks (though the WWE eventually stepped in to help him with that). 
So, knowing all that, how much money does the master of the Figure Four Leglock really have? Does he have any at all? 
Ric Flair is worth much less money than you'd expect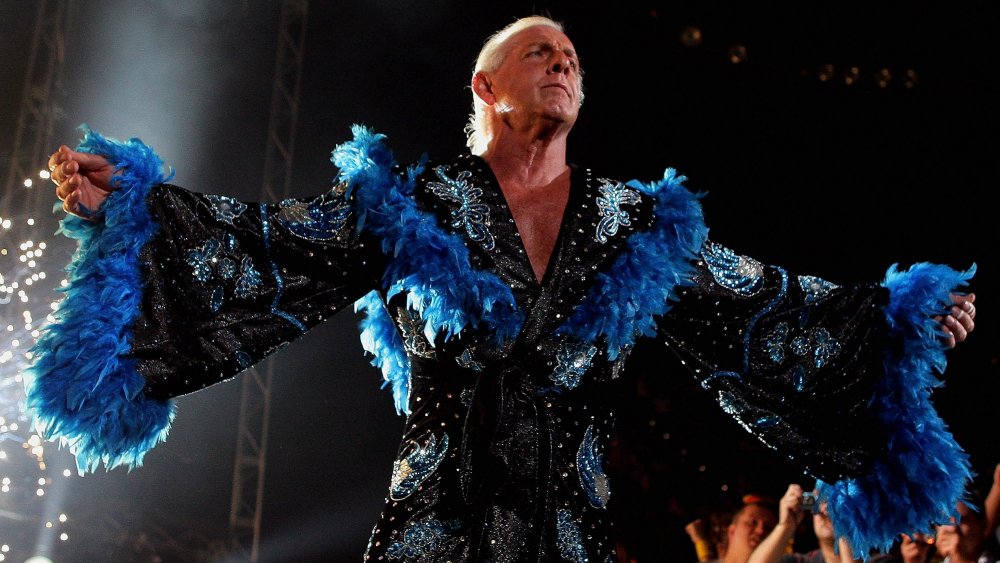 /Getty Images
While Ric Flair presumably has some money, his exact net worth is anyone's guess. Celebrity Net Worth puts him somewhere in the $500,000 region, quoting his long-running money problems. The site also notes that Flair's troubled financial waters may be getting deeper and deeper, since recent legal documents have revealed he owes $280,000 in state and federal taxes for income earned between 2016 and 2018. What's more, he allegedly owes $1.8 million in medical bills for a 2019 heart surgery. Heavy is a touch more merciful, giving Flair an estimated net worth of $3 million. However, this doesn't seem to include the wrestling legend's most recent financial woes, and even they note that Flair has occasionally been reduced to selling his prized wrestling memorabilia just to cover his wide assortment of debts. 
So, yeah. Whatever the exact amount of money in the man's wallet, it looks like he's not doing nearly as well as a man who has been in the pro wrestling business for four decades and who used to command an annual salary of $700,000 should. Meanwhile, Celebrity Net Worth estimates Hulk Hogan, a wrestling legend of similar age and status (not to mention numerous money troubles of his own), at a whopping $25 million.