Pablo Escobar's Brother Just Launched A $350 Foldable 'Cartel-E-Phone'
For anyone who's ever looked at the price tag on a newly released smartphone and snorted, there's good news on two fronts: a brand new, foldable smart device is about to hit the market, and its maker would actually prefer it if you kept snorting.
Roberto De Jesús Escobar Gaviria, who astute readers will recognize as the brother of that nutty Pablo Escobar fella that had some trouble with the law a ways back, has launched a new line (wink) of smartphones. The flagship: the Escobar Fold 1, a $350 handheld phone/tablet which, like the Samsung Galaxy Fold and the new Motorola Razr, features a foldable touchscreen. The two key differences: firstly, the Escobar Fold is significantly less expensive than the models being sold by established brands, and secondly, it's being produced by a man who co-founded the Medellin Cartel and was implicated in the deaths of roughly 3,500 people.
A phone for all your crank calls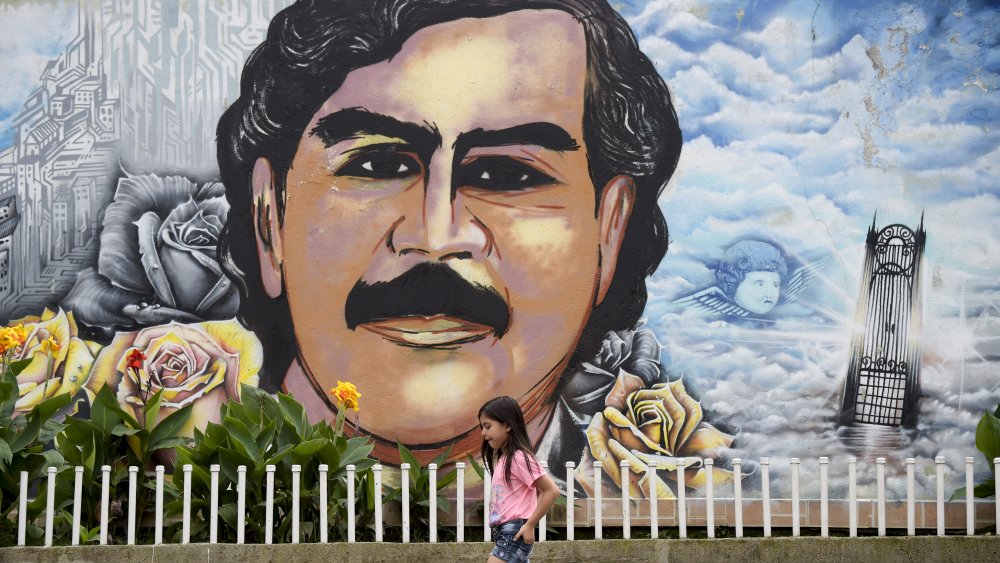 Raul Arboleda/Getty Images
With that out of the way, on to the fun stuff! The new phone comes entirely unlocked and ready for any cell phone network out of the box, and its "revolutionary" folding screen "cannot break," thanks to a "special kind of plastic." You read that right. Unlike weak-hearted distributors caught by authorities at the Colombian border and offered immunity for their sworn testimony, this screen will not crack.
The phone's website includes a number of promotional videos, mostly of women who didn't dress very warmly (credited as The Escobar Girls and featuring Miss Playboy Russia 2017 Kristina Yakimova!) as they fudge around with the new device in outfits that'll have you saying "I thought we were selling phones, not Carl's Jr. turkey burgers." For the discerning buyer, the Fold 1 comes with a standard 128 GB hard drive, or an expanded 512 GB at $500. 
As a side note, and this is probably nothing, the bottom of the sales page features a disclaimer which reads "by purchasing this phone the buyer is in agreement that Escobar Inc. will not be held liable for loss of property and/ or any losses caused by the use of the phone." Again, it's probably nothing. Happy tweeting!