How Much Money Dana White Makes Per Year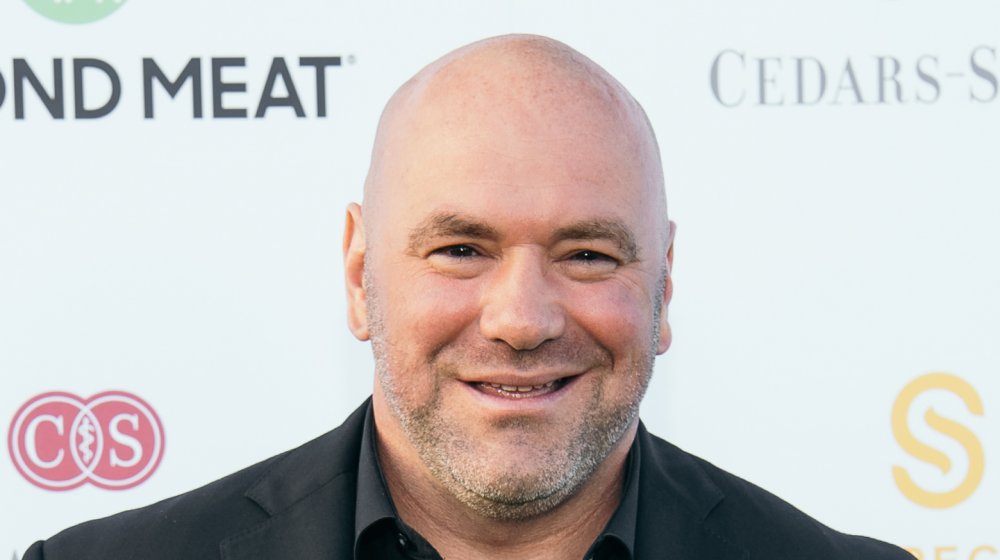 Emma Mcintyre/Getty Images
As anyone who has paid attention to sports news can tell you, mixed martial arts is a pretty big deal these days, and the Ultimate Fighting Championship is sitting pretty at the top of the MMA fight mountain. According to Forbes, entertainment company Endeavor purchased the UFC in 2016 for a very respectable $4.025 billion, and if you believe the UFC president Dana White, its value has only gone up: In 2018, White stated it was worth no less than $7 billion.
With that kind of money floating around, it makes sense that White himself is also making himself a pretty penny, right? After all, the Los Angeles Times tells us he has been involved with the UFC since 2001, and when the 2016 sale took place, he retained "an undisclosed portion of his 9% stake in UFC," as well as continued his public job as "president, minority owner, day-to-day promoter and the face of the sport." Have you ever wondered how much a gig like that in a multi-billion company earns him per year?
Dana White makes around $20 million per year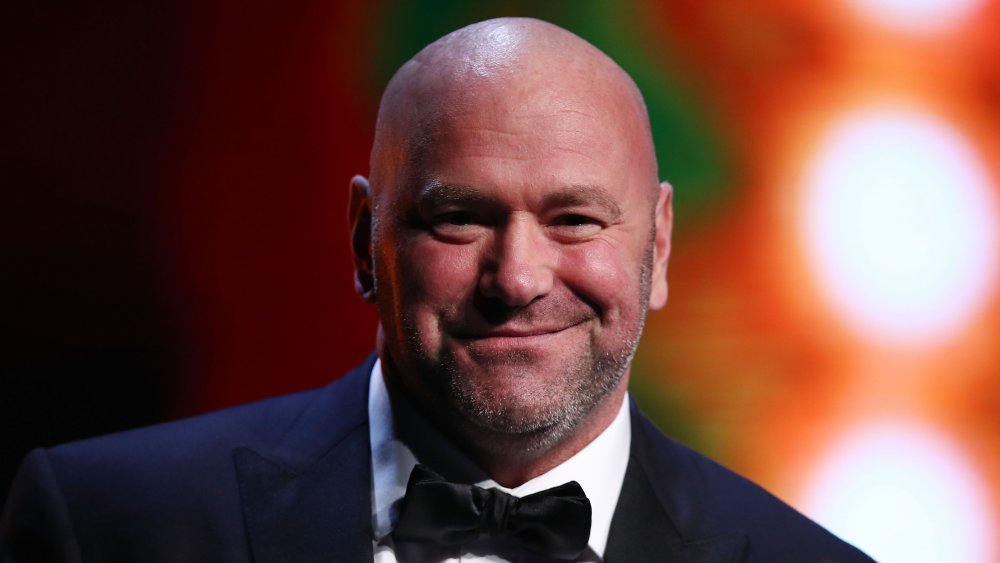 Ryan Pierse/Getty Images
It's often difficult to estimate the exact net worth of a rich person, let alone their annual earnings. However, multiple sources, such as Sportskeeda and Celebrity Net Worth, report that White's yearly salary is estimated to be somewhere in the $20 million region. Obviously, this doesn't mean he earns precisely that much every single year — for instance, the Endeavor sale in 2016 brought him a hefty payday that, as mentioned, was undisclosed. White didn't exactly become a real-life billionaire that year, but his payout was still likely pretty substantial. After all, the MMA magnate's total net worth is estimated to be around $500 million.