Trump Scene From Home Alone 2 Cut In Canada; Angering Supporters
Home Alone 2: Lost in New York, widely considered to be one of the best movies ever written about a child who goes Jigsaw Killer on a pair of grown men, aired this month on the Canadian Broadcasting Company with one subtle omission. The CBC cut a scene involving fan-favorite featured extra Donald Trump, leaving audiences asking "Well now how am I going to see Donald Trump on TV?"
According to The Guardian, the network explained that the edit had actually been made in 2014, and that it was one of several cuts made to allow time for commercials. However, the actor in question, who also had minor roles in an episode of The Nanny and the Bo Derrick comedy Ghosts Can't Do It but never really broke out as a leading man, received vocal support from his followers. His son, Donald Trump Jr, tweeted an article calling the move "pathetic" and citing it as a clear sign of the media's left-wing bias.
Orange is the new blackball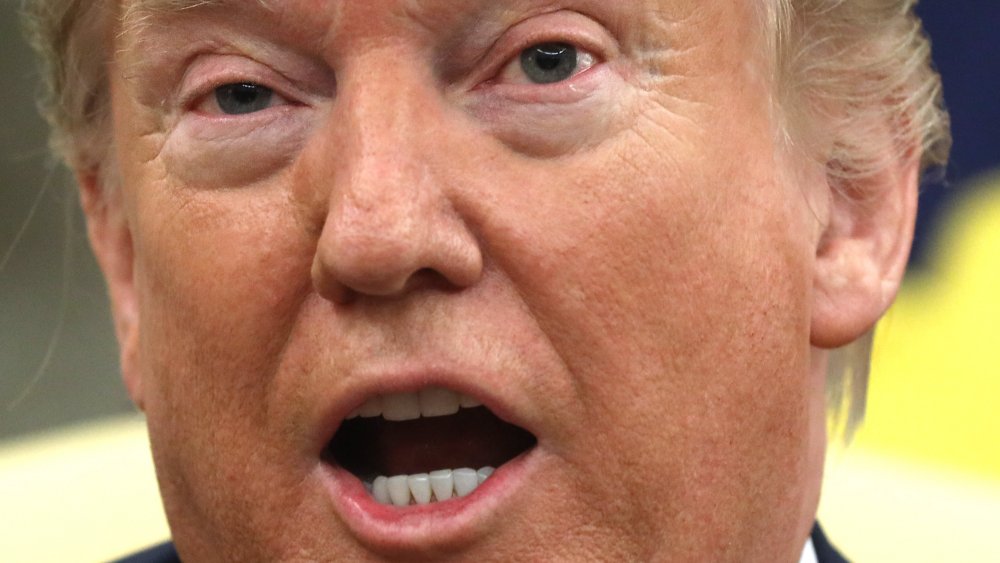 Alex Wong/Getty Images
In the scene, a bright-eyed Macaulay Culkin stops to ask for directions from a stranger at a hotel, little realizing that he's addressing undiscovered character actor Donald Trump, who also appeared in one episode of The Drew Carey Show but never received a spin-off series of his own. The CBC called the scene "one of several that were cut from the movie as none of them were integral to the plot." It continued: "These edits were done in 2014, when we first acquired the film" and then went on to state that this was before the actor in question started his new job.
It's been stated in the past that the use of Trump properties in a feature film will generally come with the caveat that Donald himself makes an appearance. In 2017, Matt Damon told the Hollywood Reporter that this was the case in Scent of a Woman, in which a scene featuring Trump was shot and then cut out, though no mention of media bias was mentioned.
Trump is most famous for his role in the 1994 reboot of The Little Rascals. He has since faded largely into obscurity.