The Truth About The First Item Ever Sold Online
Shutterstock
Back in the old days, before the railroad came through town, the internet was a wild and untamed place. It wasn't like it is today, all civilized and proper. No, it was nebulous. Without form. You couldn't even use it to order a hipster on a ten-speed to bring you mashed potatoes and gravy the morning after a sick rager.
Then, almost imperceptibly, things began to change. Folks tossed up homesteads all over the web and, inevitably, set up shops to support themselves. Humble beginnings led to towering enterprises, and soon, sites like eBay and Amazon had grown from the rocky soil where once there was only the link to the Warner Bros merchandise store hidden in a link on the Space Jam website.
But where did it all begin? Well, that all depends on who you're asking. Have a seat on the porch, young buck, and we'll tell you the tale of the first thing ever sold online.
Online shopping: the sweet Sting of success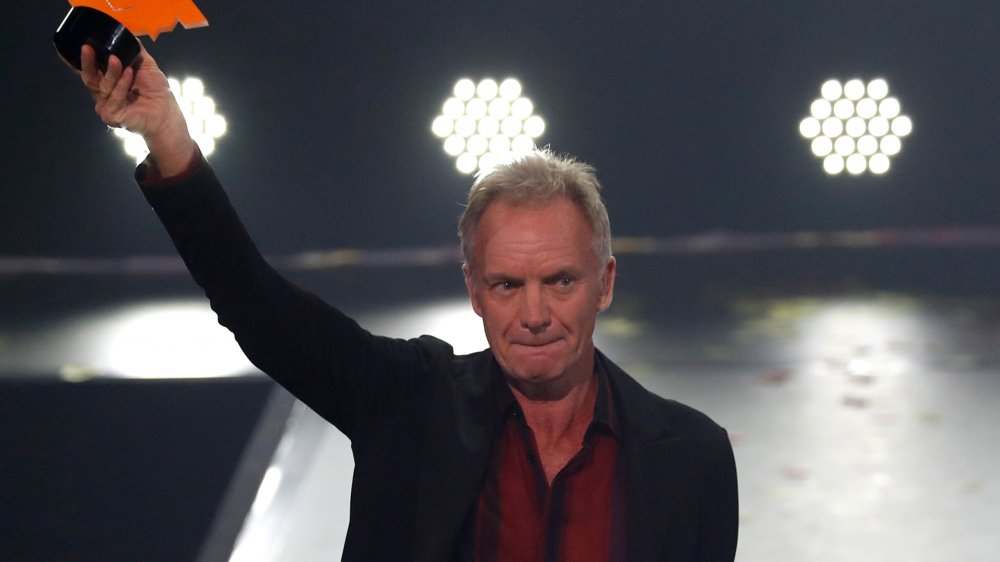 Pool/Getty Images
Folks get some funny ideas about the first item ever sold on the internet. The pizza barons have laid claim to the accomplishment, tweeting in 2013 that "the first-ever online purchase was a Pizza Hut pizza in 1994," but they also claimed that the Cheez-It calzone was fit for human consumption, so it's important to take their tall tales with a grain of salt. Another story, told by edgy coding instructors the world over in an attempt to make typing seem extreme, states that the first instance of e-commerce took place back in the 70s, with programming students from Stanford buying some of that reefer stuff from students at MIT. Alas, it seems that no money exchanged hands, and that this was more a case of two sets of nerds proving to each other just how cool they could be.
In truth, the first item bought online in a fashion we'd recognize today was significantly less rock and roll than weed or pizza. Business Insider reports that on August 11th, 1994, a Sting CD was purchased via the world's first secure online transaction, inadvertently foretelling a future in which anything could happen online without the Police getting involved.
Since then, the world has more or less stopped shopping online, nothing has changed in any marked way, and Sears is going to be fine forever.