Thousands Knittin' Mittens For Wildfire-Displaced Aussie Animals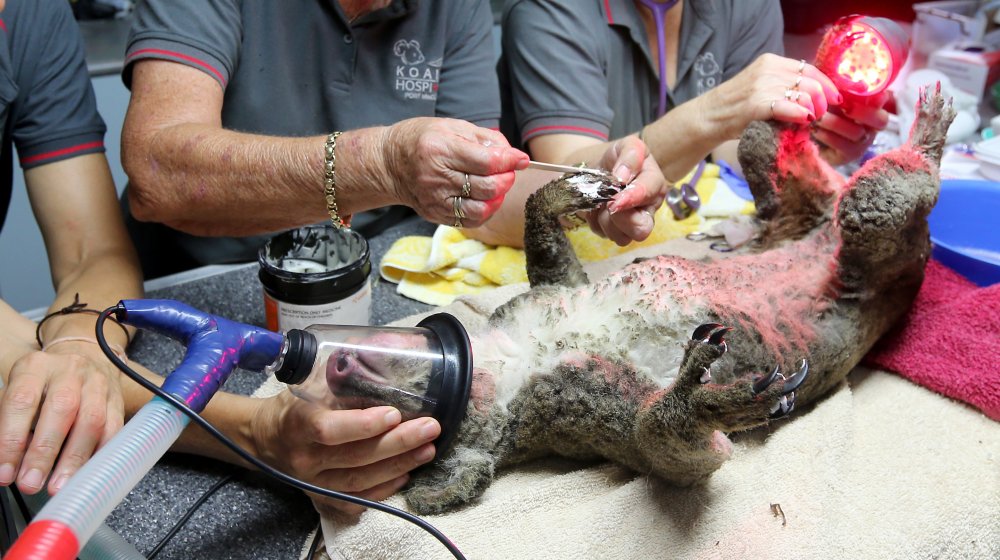 Nathan Edwards/Getty Images
As of the Australian continent continue to be decimated by ongoing wildfires, people from across the globe are kicking in to provide displaced wildlife with fashionable knitwear.
Firefighters in Australia are currently being overwhelmed by over a hundred fires, with around half of them still uncontained as of January 6th. CNN estimates that roughly 14.5 million acres of the country are currently burning, and around half a billion animals in New South Wales have died. The creatures that have escaped the blaze face a difficult road, with their habitats destroyed and their little toes and fingies scorched.
That's where the Animal Rescue Craft Guild comes in. As reported by the Huffington Post, this society of yarn-wielding altruists has amassed thousands of homemade donations from around the world, including pouches for orphaned joeys, fabricated bird nests, and bat wraps.
(Editor's note: "bat wraps" in this instance refers to snuggly blankets for small flying mammals, and is not to be confused by Bat Raps, the promotional hip hop album released by Christian Bale as a musical tie-in to The Dark Knight.)
It burns Down Under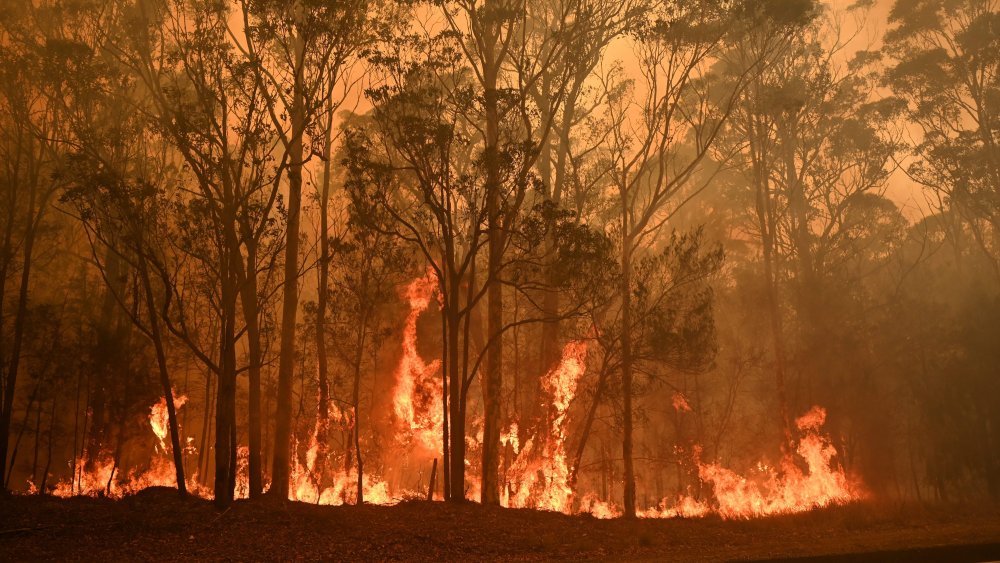 Peter Parks/Getty Images
The Animal Rescue Craft Guild, whose Facebook group boasts over 80 thousand members, was reportedly started with the aim of collecting donated dog and cat beds for animal shelters. In January of 2020, they went viral as the main hub for knitted donations to Australian wildlife preservation efforts. They claim to have received handmade contributions from as far as the United States, Great Britain, and Hong Kong. Popular items include prosthetic kangaroo pouches and "possum boxes." Many are also sending small mittens for koalas whose paws have been burned, though this seems dangerous, as it will only disguise the small marsupials' fingerprints and make it more difficult to get a conviction when one of them inevitably robs a liquor store.
If you'd like to contribute to this volunteer organization, check out their Facebook page for more details.