Drummer For Rush Dies At 67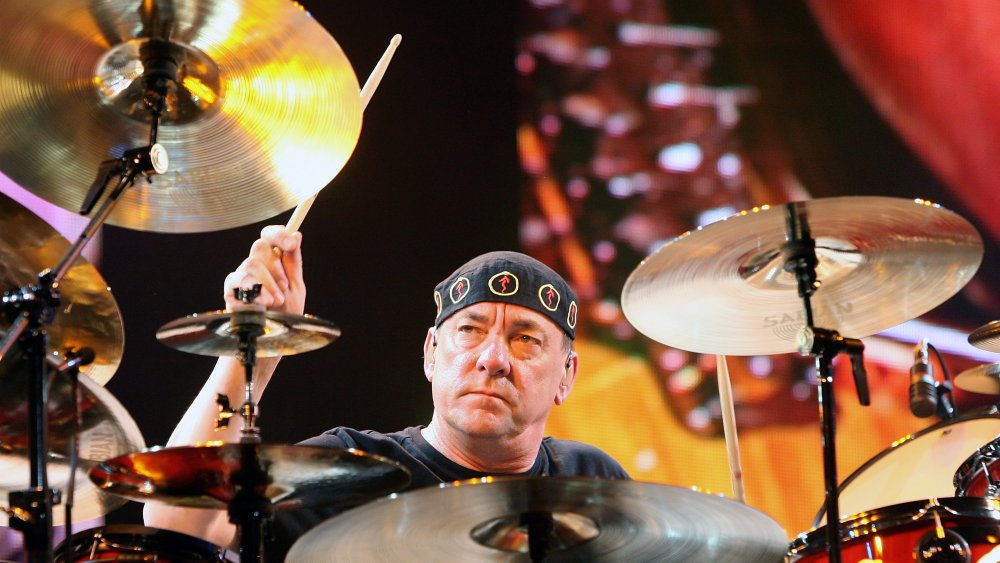 Ethan Miller/Getty Images
We may receive a commission on purchases made from links.
Drummers around the world are shaking their sticks at the sky and asking the heavens Why? Why? YYZ?? Neil Peart, considered by many to be the greatest rock drummer of all time, passed away at the age of 67 on January 7 after a "private, three and a half-year struggle with brain cancer," according to NPR.
Despite his modest, understated demeanor, Peart's contributions to rock drumming cannot be overstated. In his more than 40 years behind the kit for prog-rock pioneers Rush, he inspired countless generations to pick up their sticks and pursue something greater than just a basic beat, crafting intricately layered rhythms over odd-time signatures that spoke both to the masses and the experts of the craft.
Despite his "rock god" status, Peart managed to avoid the spotlight, despite being the "quiet leader who shaped Rush's voice, writing the bulk of the band's lyrics and maintaining a steely, rock-solid presence behind the drumkit."
The spirit in your radio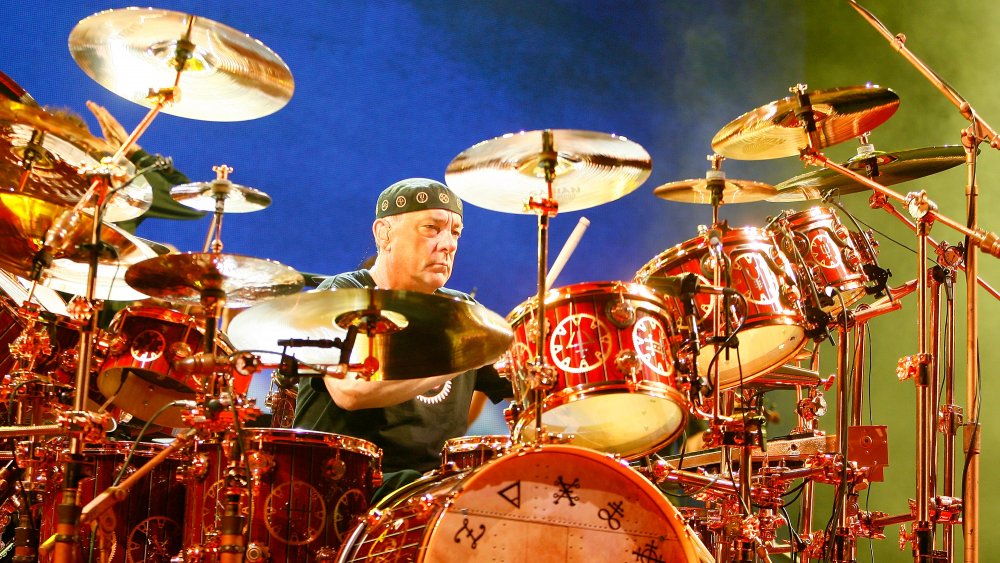 Mike Lawrie/Getty Images
Peart's lyrics spoke to people every bit as much as his drumming. His first lyrical contributions came on the 1975 LP, Fly By Night and, "from there until Rush's final studio album, 2012's Clockwork Angels, he became known for his philosophical musings on road life and restless souls; sharp critiques of power and greed; fantasy-tinged vignettes; and incisive political and social commentary, cloaked in metaphor, per NPR.
Peart was also a role model for fans for more than just his percussive abilities. NPR notes that his "air of well-spoken authority" and "knowledge about a variety of topics, owing to his extensive global travels earned him the nickname "The Professor." On Rush tours, he was said to take off on bicycle rides and, later on "would hop on his motorcycle to travel between gigs ... In his 2002 book, Ghost Rider: Travels on the Healing Road, he described going to art museums in the afternoons before Rush concerts 'to feed my growing interest in paintings, art history, and African carvings.'"
Despite being considered one of the world's greatest drummers, Peart remained a student to the end of his career, taking drum lessons while touring, and never let his head get bigger than his drumset. During Rush's Rock and Roll Hall of Fame induction speech, he shared a favorite quote of his by Bob Dylan, taken from a 1978 Rolling Stone interview: "The highest purpose of art is to inspire. What else can you do for anyone but inspire them?"
In that respect, Peart reached the pinnacle of art in his lifetime.