Spotify Made A Podcast For Dogs Left Home Alone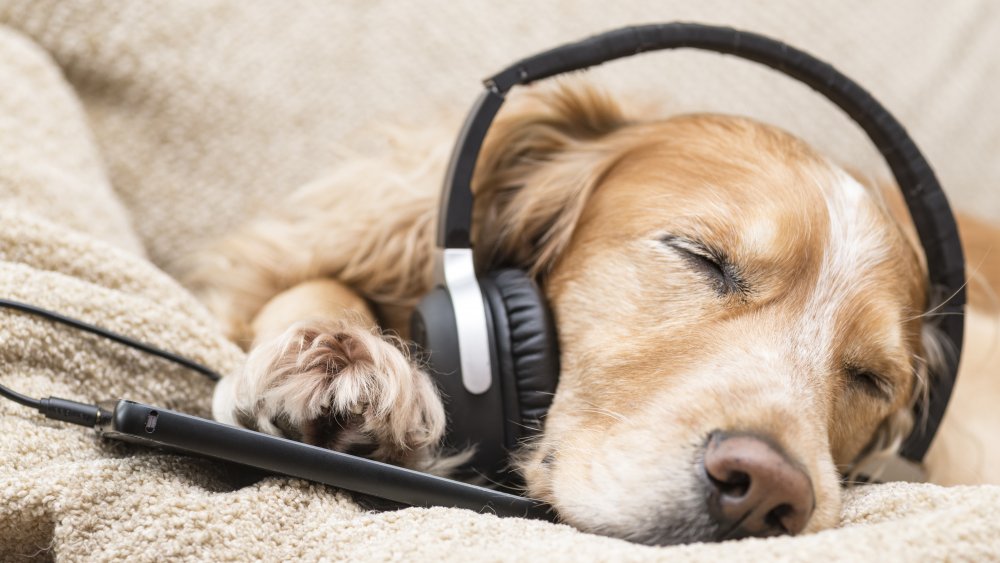 Shutterstock
In a classic case of "your scientists were so busy wondering if they could, they didn't bother to ask if they should," Spotify has released a number of playlists and podcasts for dogs who are left alone at home all day. The move was made by the Swedish streaming platform after they discovered that nearly three quarters of all UK dog owners left music or podcasts playing for their pets after leaving the house, and that more than half of said dogs experimented with DMT after listening to Joe Rogan. Presumably.
As reported by Reuters, Spotify's dog podcast, presumptuously titled "My Dog's Favorite Podcast," features "'dog-directed praise', stories, and messages of affirmation and reassurance narrated by actors to alleviate stress for dogs who are home alone." The first two episodes, released January 15th, 2020, run just a whisker over five hours each, and feature the soothing words of Call the Midwife's Jessica Raine and Ralph Ineson of Harry Potter and the Deathly Hallows. Episode one begins with Raine expressing appreciation for a dog in the first person, before explaining that there are things which must be accomplished on the outside world, but that everything is going to be okay in the end.
Your favorite pawed-cast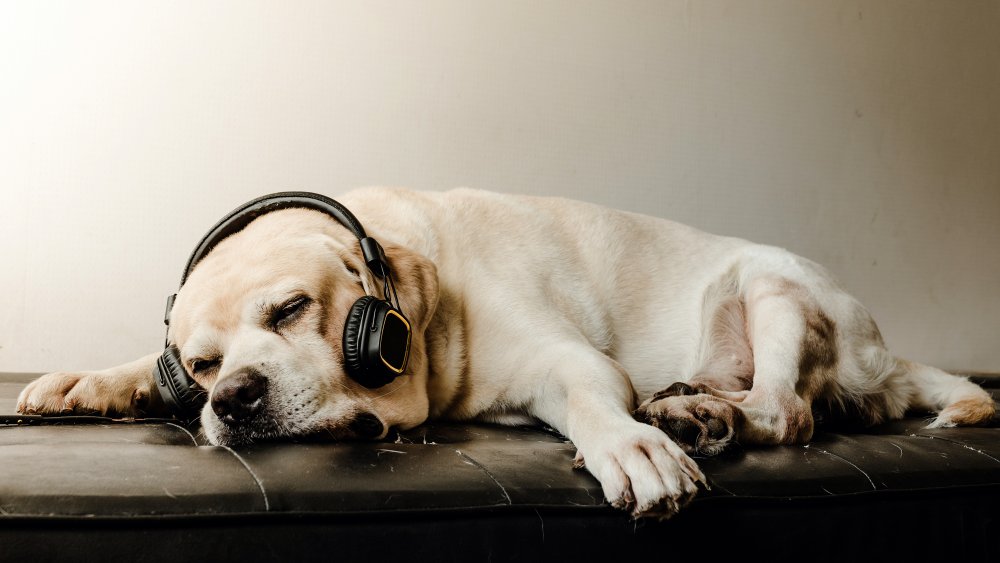 Shutterstock
The playlists, meanwhile, include music picked via algorithm to suit your dog's personality, with options for energetic dogs, mellow dogs, and dogs that don't even want to deal with boys tonight, they just want to hit the club. According to the same Reuters article, 24% of dog owners report having seen their pups dance to music. Conversely, less than 1% of Americans watched cats dance in the movie Cats.
Health.com states that leaving music or television on for your pooch may help if the little fella suffers from separation anxiety, which can be identified through behaviors such as aggressive chewing, howling, or peeing in designated please-don't-pee-on-this zones.