The Truth About Snoop Dogg's Murder Trial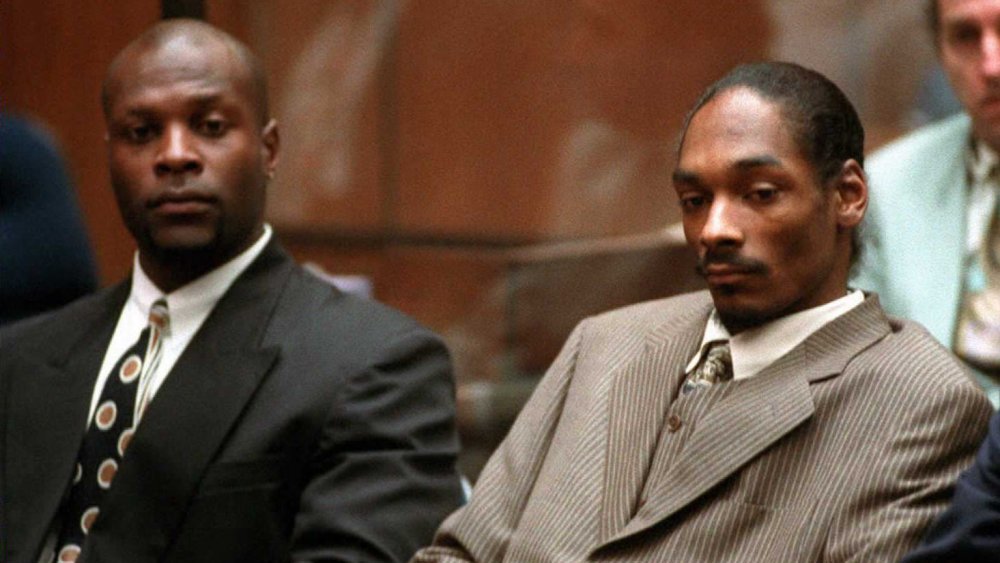 Pool/Getty Images
Thanks to Hasbro's acquisition of Death Row Records, future generations may recognize Snoop Dogg as the voice of My Little Snoop Pony, the wholesome horse who raps about Beyond Sausage donut sandwiches in Dunkin' Donuts ads. But in the 1990s, many people considered him the menacing face of hip-hop. A week before the release of Snoop's 1997 album, Tha Doggfather, Spin spoke with the rap legend about the bad rap he felt he'd been given. "There ain't nothing a young man can do to prepare himself for the hell I've gone through," Snoop rhymed.
He had overcome incarceration, dodged literal bullets, and sold drugs. But he insisted, "I don't understand the big misperception that people feel I'm a villain or something. I'm no sort of roughneck. I'm a smooth macadamian." A few years earlier, Snoop's self-professed "macadamian" innocence would have sounded nuts. 1994 saw the release of his 18-minute movie, "Murder Was the Case," in which the rapper plays a gangster who gets murdered by rivals in a drive-by shooting and then sells his soul to Satan for a second chance at life. Meanwhile, in the real world, Snoop had yet to beat a murder rap after being accused of taking part in the drive-by shooting of a gang member.
Murder was not the case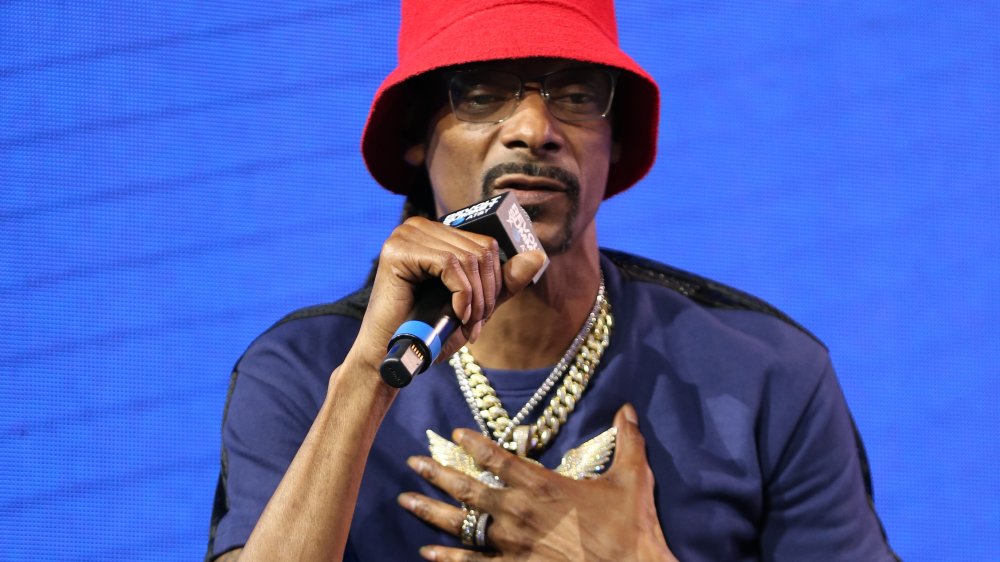 Phillip Faraone/Getty Images
The date was August 25, 1993. The place was Los Angeles. A fateful afternoon outing started harmlessly enough for Philip Woldemariam. As Spin describes, he and fellow gang members Jason London, and Duchaun (spelled "Dushaun" in some sources) Joseph picked up some burritos from a restaurant and then stopped by the stomping ground of Snoop Dogg and his bodyguard McKinley Lee, who went by the name Malik. This stomping ground was a series of apartments Snoop used while working on his album Doggystyle. While riding by, Woldemariam saw someone flash a gang sign. That's when things got real, real bad.
Harsh words were exchanged between the gang members, and Snoop emerged to see who entered his territory. Woldemariam and his buddies made a hasty retreat, and a jeep laid chase. A little while later, Woldemariam, London, and Joseph went to the park to eat their burritos when a jeep creeped by. Snoop was behind the wheel and Malik was rolling with him. What happened next was a matter of legal debate. 
According to Snoop and Malik, Woldemariam reached for a gun but Malik was quicker on the draw, and that was all she wrote. According to prosecutors, it was murder she wrote. Per the Associated Press, Joseph and London initially told law enforcement that Woldemariam was unarmed. But they later recanted their claim, saying they removed their friend's gun to ensure that Snoop and his bodyguard got charged with murder. In 1996, a jury voted 9-3 in favor of acquittal.