Here's How Much Money LeBron James Has Made In The Last Decade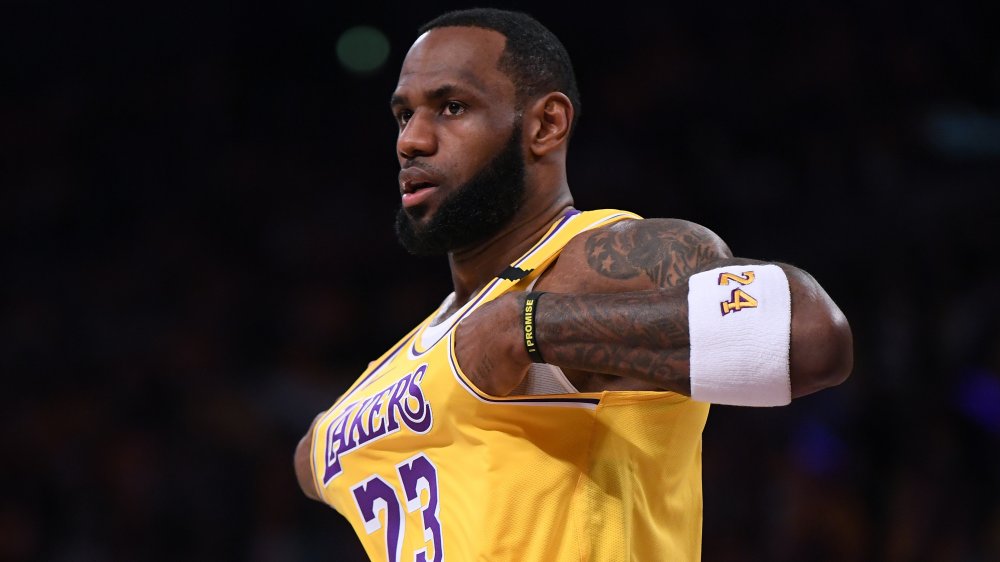 Harry How/Getty Images
NBA players are some of the highest paid athletes in the world. While soccer players boast some of the highest individual salaries, NBA players on average can expect the highest career earnings in professional sports. According to Forbes Magazine data analyzed by Rulesofsport.com, the average NBA player gets paid $4.9 million per year. That's $1 million more than the average Major League Baseball player, and almost $3 million more than the average NFL player. Good work if you can get it.
In 2003, LeBron Raymone James, Sr. became one of the last players to go straight to the NBA from high school. The Cleveland Cavaliers selected James in the first round of the draft, a move that paid dividends 13 years later when he finally led the team to a championship run (LeBron's third). At 35, he remains one of the most dominating players in the league, and his salary reflects that elevated position. Now playing for the Los Angeles Lakers, James' career salary reached $270 million in 2019, a sum that places him fourth on the all-time earnings list behind Kevin Garnett, Kobe Bryant and Shaquille O'Neal. But unlike those other names, James isn't finished playing, and by the time his current contract with the Lakers expires, he will have added another $172 million to that total.
Raking in the endorsements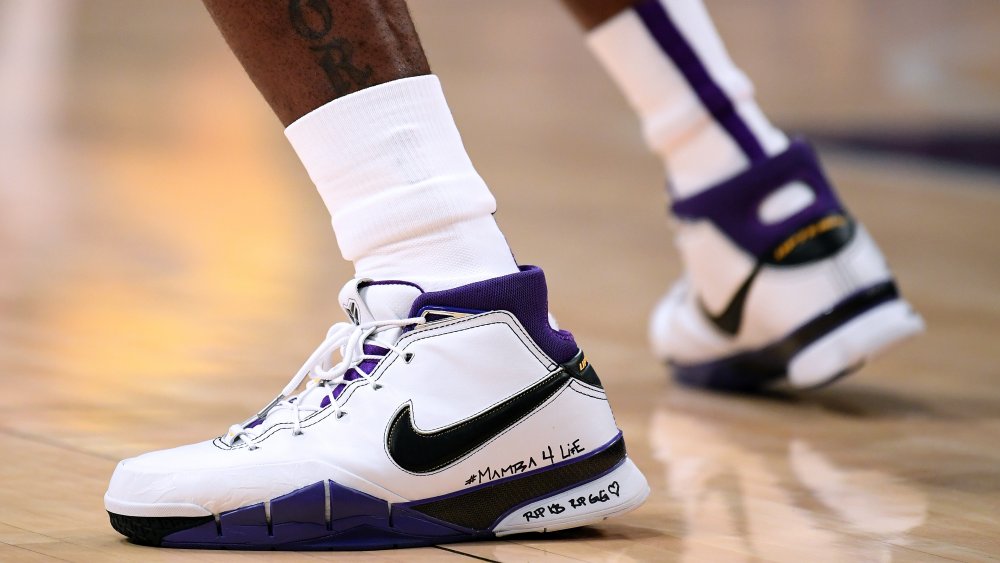 Harry How/Getty Images
That $270 million figure is a staggering sum, to be sure, but Forbes pegs James' net worth somewhere north of $680 million. That's one hell of a rounding error. Why the discrepancy? Turns out, just as Jigga didn't make his big bucks selling rap albums, King James hasn't made the majority of his vast personal fortune on the basketball court. In addition to being a four-time League MVP and three-time NBA champion, LeBron James is a businessman. 
In the course of his career, James has pursued 15 different branding and endorsement deals. In 2015, he inked a lifetime endorsement contract with Nike worth over $1 billion. By the end of 2019, his lifetime earnings on endorsements alone passed the $600 million mark. That Nike deal might seem like a no-brainer today, but when James first got in bed with the Swoosh he passed up a Reebok deal that was $28 million richer. His instincts proved strong, as the success of that endorsement deal led directly to the lifetime deal that will finally help the King achieve his dream of becoming a billion-dollar basketball player.